If you're a keen traveller, there's a good chance that you'll have already compiled a list of places that you've just got to see before you die.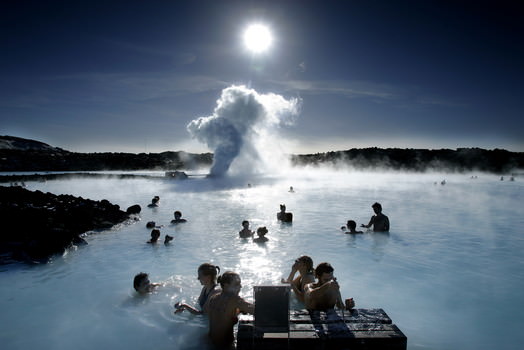 And though it's tempting to fill the list with far-flung, exotic destinations, there are actually a lot of places closer to home that firmly deserve to make the top spots.
So here are five of the best European destinations for your bucket list.
1. Berlin
Divided for years by its eponymous wall, Berlin has recently emerged from decades of underachievement to become one of Europe's most exciting and vibrant cities.
But you don't have to live in or near London to explore one of Europe's most pulsating cities. For example, Berlin is easily accessible from regional airports such as East Midlands airport, so there's no excuse as to why it isn't on everyone's bucket list.
2. Belgrade 
Like Berlin, Belgrade has had a troubled history and has only recently recovered from a period of political upheaval, international sanctions and civil unrest. Yet today, the city is full of life, packed with hidden bars, cafes and floating clubs. It's also inhabited by an incredibly friendly population who are happy you've taken an interest in their country.
3. Dubrovnik
Perched on a headland overlooking the Adriatic, the ancient city of Dubrovnik has to be one of the most beautiful in the world. Although during the day it's filled with cruise ship passengers vying for photo opportunities, if you stay for the evening the streets will empty enough for you to appreciate its beauty.
4. The Alps
Whether you go in the summer or the winter, the Alps are a sight to behold. Full of picturesque villages and stunning views, a trip to Europe's most famous mountain range is a must for all travellers.
5. Iceland
Scattered with glaciers, lagoons, hot springs and volcanoes, the landscape of Iceland is like no other. If you visit at the right time you'll also be able to see the Northern Lights – a true phenomenon.
With all of its historic cities, ancient cultures and beautiful landscapes, Europe is a destination like no other. So before you head to Niagara Falls or Timbuktu, why not have a look and see what's right on your doorstep.