As a professional traveler I know that there are 3 main things that affect the travel experience: where you are traveling to, who you are traveling with (or without) and what gear you use. Before 2007 gear usually referred to your hiking shoes, your special weather gear and your travel guides and maps. But in the last 6 years smartphones have changed the game.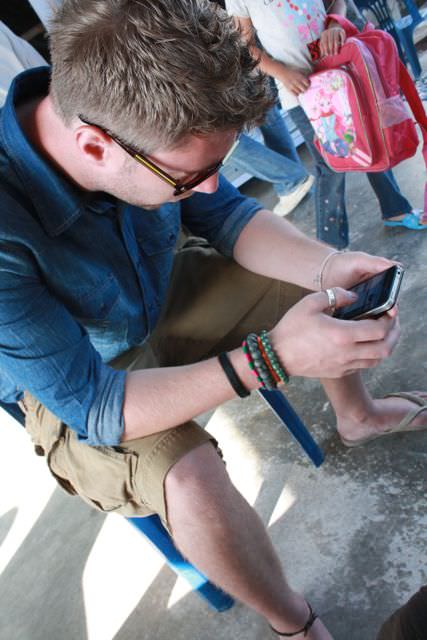 Today which apps you have on your phone are just as important as which shoes you are using or the temperature your sleeping bag can handle. I use apps like  Viber / whatsapp / emails / Twitter / Facebook to communicate with my family, friends and readers. I use weather and world-clock apps to plan ahead and I use the compass app to help me find my way.
Recently I was introduced to a new iPhone app, TourPal, that can be very useful to tourists.
TourPal is a  Travel Guide app that aims at replacing the travel books and paper maps. Users of the app can choose from an abundance of worldwide, voice guided, GPS based tours. The TourPal app is intended for users from all over the world, so the app's user interface and the audio tours are available in numerous languages.
There are many features that help TourPal stand out from the many other travel apps out there. The app offers both City tours and out-of-city driving tours, the tours guide the users through a pre-determined route (to help avoid the all-too-familiar "where do we go next" question), the guidance is done with voice guides that were created by professionals and more…
One of the biggest issues in traveling with a smartphone is the costly internet charges. TourPal solves this by requiring no internet connection (3G or wifi) on the tour itself. The tours are pre-download to the device (GPS does not require an internet connection).
Although TourPal is intended more for the average traveler, even "pro travelers" like me can benefit from it. Because the tours were created by other professionals, I did learn about interesting places and got useful tips. Also, the offline GPS enabled maps, helped me to find my way around without draining my internet data plan.
TourPal is a free download from the Apple app-store and the tours can be purchased individually or as a bundle for all the tours in each city.
The guys at TourPal are offering free tours to my readers. To get the free tours (worth $3 each) download TourPal from this link ->  http://yoz.io/r/95wT , select the tour you want from the app and use this coupon code AT&-639-17666865 (must be used before April 6th 2013, limited 2 free tours per device) . An Android version for this app will be available in a few months.