This year is heralding the advent of a more adventurous tourist. Countries in Asia are no longer the sole preserve of backpackers – they are becoming increasingly associated with high-end, luxury holidays. Asian river cruises with Titan Travel have never been more popular, according to the latest reports, and there is a trend towards multi destination holidays in general. Is this associated with the broader consumer market, or is it due to the fact that multi destination holidays are opening up the region to wider range of holidaymakers?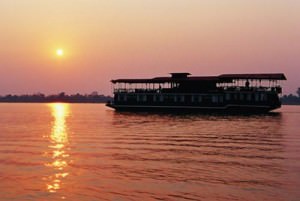 Many people would like to visit the Far East but find the idea of planning their own holiday a bit daunting. Stepping outside of one's comfort zone is notoriously challenging, and holidaymakers often wonder how they will cope with the language, cultural and culinary differences. Likewise, planning can seem like a gargantuan task, from finding the right hotels and tour companies to booking transport. All of these things go some way to explaining why contemporary multi-destination holiday are appealing to many.
Offering trips to the Far East where all transport, itinerary, accommodation and food are taken care of, these kinds of holidays make different cultures more accessible and take out the meticulous planning usually necessary for such trips. The promise of knowledgeable guides throughout the journey just adds to their appeal.
Perhaps another reason for the popularity of river cruises in particular is that, in many respects, they hark back to a golden age of travel when Europeans were first exploring areas of the 'east'. Counties such as China, Cambodia and Vietnam possess wild, rural charm that is difficult to experience when travelling overland, and riverside villages and temples provide stunning scenery between stretches of uninterrupted natural landscapes.
In recent studies, it has been revealed that consumer trends are geared more towards luxury and experience this year than bagging a bargain. A study by management consultancy Baines and Company revealed that 50% of shoppers have bought luxury products over the past year and that consumers are generally opting for experience when it comes to measuring the value of their purchases. When applied to holidays, this could explain why many are saving up for experience driven, unique holidays.
In the end, it appears that both factors are contributing to the trend. An increasing number of holidaymakers are looking to invest in unique, tailor made experiences, and multi-destination holidays are providing the means by which they can do this.