Australia's second city and the capital of Victoria, Melbourne is proud to be referred to as Australia's 'European' city, and it's pretty true. It's full of narrow streets, beautiful gardens, quaint cafes and Victorian architecture. It's fair to say that the people from Melbourne are certain they're from the best city in the country!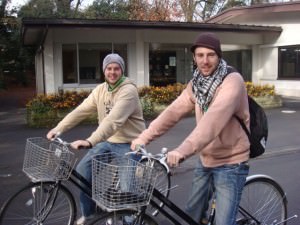 When I lived in Australia, I popped over to there quite regularly, hired a car in Melbourne, saw the sights and partied all night – admittedly it was often a booze-fuelled sporting weekend however that wasn't always the case.  One of the best ways to tick off the major sites in the city is by bicycle. It's healthy, outdoors and doable in one day, check out the sites and route that I'd suggest:
The Capital City Trail:
This is probably the most popular trail of them all, it's 30km long and easily done in a long afternoon. The 30km can be broken into 3 separate sections:
A) Riverside Riding (13km):
You set off rom Federation Square down to the southern bank, then to the MCG and Olympic Park . Next up are both MacRobertson and Walmer Bridge followed by heading down the Gipps St steps to Abbotsford Convent. One hour cycling, perhaps broken up by some sightseeing. Bobs your uncle.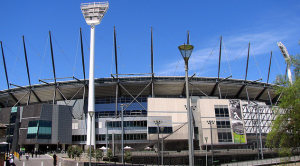 B) Zip to the Zoo (9km)
From Abbotsford Convent you continue on until Melbourne Zoo. During the 40minute, 9km cycle you'll pass Dights Falls which is a cracking spot to stop for a picnic. Further en route are a set of parks too, so you can take this leg pretty easy, until you reach the zoo. Pay in or move on folks.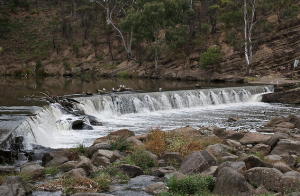 C) Destination Docklands (9km)
From the docklands, the last 9kms is my favourite.  You can take 30 minutes or so to check out all the shops and sights, as you leave the tacky tourist stuff behind you'll come to the pretty cool Melbourne Aquarium and then finally the Etihad Stadium,
After that you're pretty much done – the whole thing only takes around 3 hours if you don't stop too much, but with sites, breakfast and lunch, it makes a great (long) day out. And if you avoid paying in anywhere, and eat picnics, you can do it all for less than $15 per person. Happy travels!