I'm writing this from Papua New Guinea, I love traveling, and I always will. A lot of the food I eat is delicious, a lot of the people I meet are awesome, a lot of the sites I see are breathtaking, but you know what… That doesn't mean everything is f*cking awesome. Far from it, and I wish people were a little more ok with that.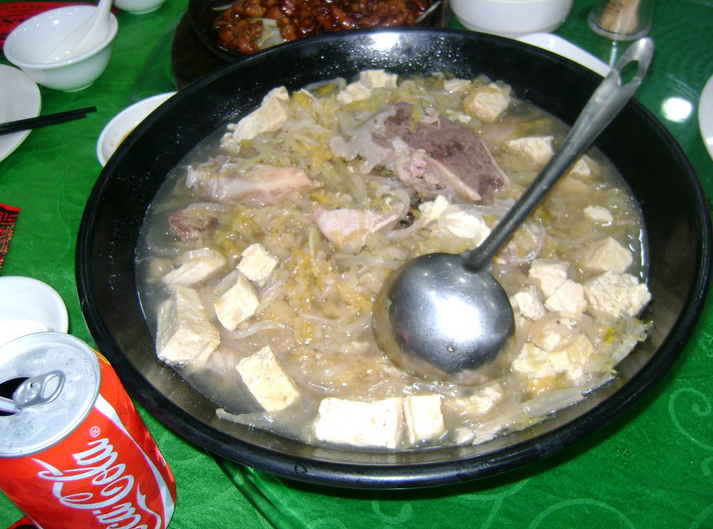 I have a quick story from Mongolia. In Mongolia you can go on some rustic horse safaris into the Gobi Desert and beyond, you sleep in traditional nomadic homes (gers), stay with the local people and generally have a pretty amazing authentic experience. I actually witnessed a shaman exorcising a demon in my ger, but that's another story.
Anyways, was my time on my Mongolian safari brilliant? Absolutely. Was it perfect? Absolutely not. There was a girl on a safari in Mongolia too, and when it came time for dinner, she was fed this mashed up root vegetable that wanted to be potato but fell well short, it was completed with a handful of wilted vegetables.  Now anyone who has ridden a horse for any length of time will testify, it's energetic stuff. And an afternoon of that will get you seriously hungry. So dinner time had an expectant air around it.
So here's my problem. Everything for this girl was the greatest. She had hyperbole spilling out of her ears, and after everyone got served the grim mash for dinner people ate it through sheer necessity – people were hungry, so they ate. At best it was bland, at worst – slimy, foul and sour. However, and I meet a lot of folk like this around the world, my new friend couldn't help herself "Wow, this is the most delicious thing I've ever tasted in my life, it's amazing". It wasn't, and although tastes differ, this was legit bullsh*t. In the same way her Mongolian water tasted "so much more delicious than any water I've ever tasted before" and that the "Mongolian grass looks so much nicer than in North America/Europe wherever".
It's ok to be disappointed when you travel, just in the same way that it's ok to be disappointed in the 'real' world, but people are seemingly relucatant to accept that *stabs himself in the eyeball.
So listen up my travel friends, backpacking is a beautiful thing. It's an art form, and one we're very lucky to be able to indulge in but it's not all good. Some food is disgusting, some people are mean, some sites will let us down (Terracotta army anyone?), and it's ok to admit that. Everything out of your own country isn't amazing, some stuff is sh*t when you travel to. Acknowledge it and move on. Thanks.