There is no excuse for not travelling this spring to Budapest where, in the space of two weeks, we can enjoy three of the best festivals in the city: the Pálinka Festival, the Jazz Spring Festival and the Craft-Beer Festival.
Spring is an ideal time to travel and finding somewhere where you can enjoy good weather, interesting events and nice food can be a little bit more difficult that one may think. However, if you look into it, you'll realise that renting Budapest apartments is a great solution. The Hungarian capital is one of the most thriving and fast-rising European cities, with its interesting and beautiful museums, huge parks and its amazing spas and thermal baths, not forgetting also about its Castle. Food in Budapest is also delicious, and sampling authentic Hungarian cuisine is a must.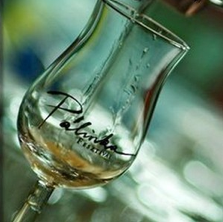 However, aside from the food, there is one spirit that you have to try when you're in Hungary, and that's the famous Pálinka. Pálinka is a brandy made from fruit, herbs or pomace and it's a typical Hungarian drink. The strength of it can vary from 37.5% up to a mind-boggling 86%! It's best drunk at room temperature and there are various different types of it but the most standard one is the one you'll most likely find. Between the 5th and the 8th of May, the Pálinka Festival takes place in Budapest's Castle and it's the perfect chance to immerse yourself in Hungarian culture and folklore. You can see how the spirit is distilled and try all of its different variants as well as a wide range of typical Hungarian food. At the event, there will also be music concerts and folk dancing typical from this country and all of this for just 1900HUF, around about 6€. More information at:  http://www.budapestipalinkafesztival.hu/
On the Pest shore of the Danube we can find the beautiful and modern Palace of Arts. Here, on the 13th of May, the Jazztavasz,  the Jazz Spring Festival, takes place, a festival that will only last one day but that it brings some excellent bands that will be playing jazz from 4pm until midnight. The bands that will be playing are: Kinsey-Willis-Borlai Trio,  The Syndicate – Tribute to Joe Zawinul,  eNerd – post 9:30 Collective,  Rozsnyói Péter-trio and The Yellowjackets. As we can see these are a mix of Hungarian and foreign artists that will be part of this event that has opted to run one day only with four concerts rather than have them spread out over four days. Tickets start at 3000HUF (approx. 10€) and will allow you not just to sample the best jazz in the city but also to do so in such a beautiful venue. For more information:  http://mupa.hu/en/program/kinsey-willis-borlai-trio-2012-05-13_16-00-fesztivalszinhazwew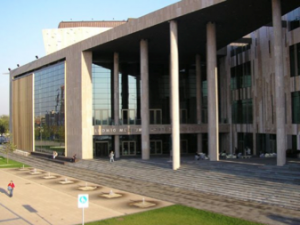 If you hadn't had enough with the Pálinka Festival, in mid-May you can enjoy Budapest's first ever Craft-Beer Festival, the Főzdefeszt. This festival has the aim of spreading the popularity of local beers produced in microbreweries to the whole beer-loving public. Here you'll be able to sample all the local beers that you can manage and, if you feel up for it, you can go on the Beer Bike, a tour that lasts for one hour and where you can drink beer for free for a whole hour while the tour lasts. It's a min. 8 people, max. 12 people tour so it's a perfect way of meeting new people or enjoying it with friends. The festival takes place at  Miksáth Kálmán Square but the exact date is still unconfirmed so keep an eye out on Budapest's tourism website for more details:  http://www.budapestinfo.hu/
What a plan this is! Rent apartments in Budapest this spring and enjoy three great festivals that will immerse you fully in Hungarian culture as well as giving you the best food, drink and music in this beautiful city on the shores of the river Danube.