I've discussed what a visa run is before (so if you don't know, click the link), and thanks to my indefinite travel plans I seem to be constantly bordering hopping! Last week I had to get an extra couple of weeks stamped into my passport so off I was to Cambodia again.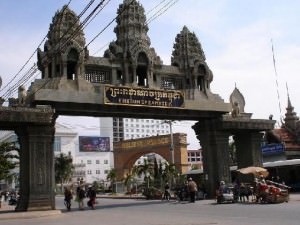 This time I went with a company, I wanted it to be stress free, fast and with no complications. I went with Thai Visa Service. They charged be 1900 baht which included all transport, visa fees, paperwork, everything!
Benefits:
1) They take you to a different border crossing than Poi Pet – much less hassle and fewer people
2) They are faster
3) Hassle Free
They leave from On Nut BTS station at 7am, and arrive back in Bangkok at 5pm. It really is the easiest way to do your visa run.
TOTAL COST: Around 1900 Baht ($60 USD)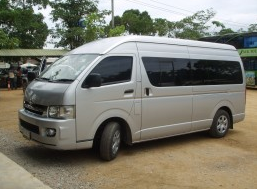 Alternatively:
In the past, I've gone on my visa runs via public transport from Bangkok to Cambodia and back again, and here's how it breaks down, complete with how much it costs:
STEP BY STEP:
STEP 1) Taxi from your condo/hostel to the bus/train station: 40 mins, 150 baht
STEP 2) Either:
A) Train from Hua Lampong Train Station to Aranyaprathet (Poi Pet).
Train number:275 Departs Hualamphong at 5:55 am and arrives Aranyaprathet at 11:35 and costs 48 Baht for lowest class. Note – it's often delayed!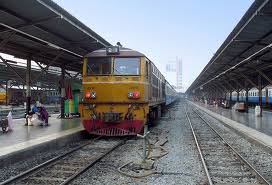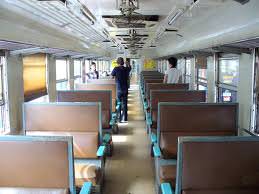 B) BUS: every 30/40 mins from the Mo Chit station, also stops at old Don Muang and Rangsit, it takes 4 hrs, cost 150 baht
STEP 3) From Aranyaprathet, take a tuk-tuk or motorbike to the border (around 80 baht)
STEP 4) Stamp out of Thailand, line up and get your Cambodian visa ($20 USD or 700 Thai baht, +$1 extra if you have no passport photo). Cross the border, stamp back out of Cambodia, stamp back into Thailand with your new 14 day visa.
STEP 5) Take the tuk-tuk back to the train station (80 baht)
STEP 6) Take the train (or bus) back to Bangkok. The train leaves at 1.55pm and arrives in at 7.55pm, expect delays! (48 baht)
TOTAL COST: Around 1200 Baht ($40)
Ok guys there's the rundown. Doing it yourself is definitely cheaper, but if you're worried about missing trains or budget isn't an issue then going through a company is certainly a lot more relaxing! Happy travels!