There's no better way to explore the diverse and breathtaking landscapes of our planet than by foot. On foot you can go at your own pace, you can stop to appreciate the view and you can take routes unavailable to public transport. Get up close and personal with Mother Nature on one of these spectacular walks.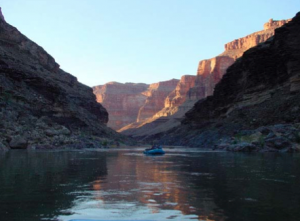 Italy
Walk along the coastal region of Cinque Terre in Italy to witness spectacular views of the Mediterranean on one side and mountainous landscape on t'other. 'Cinque Terre' translates as 'Five Lands' and the region is composed of five pretty coastal villages between which you can make your trek.
South Africa
Table Mountain is the distinct landmark overlooking the South African city of Cape Town. The hard work of hiking to the summit is rewarded by outstanding views. For those less strong on their feet there is a cableway to the top.
China
No walking guide would be complete without a nod to the Great Wall of China. The wall is over 5000km long, making it a trek of epic proportions. Planning a direct route along the wall is difficult too, but there are several shorter walks, such as the one day, 11km Jinshanling – Simatai hike.
Stockholm
The capital city of Sweden transforms into a winter wonderland in the colder months and becomes a stunning destination for city walking. Take a gentle stroll through the snow-covered streets and parks, settling in cosy cafes for warming drinks before heading out again to ice-walk across the frozen waterways.
America
The Grand Canyon in Arizona provides enormous opportunity for exploration. The floor of the canyon can be reached by hiking some 3, 000 feet. There are rivers, pools, sheer cliffs and cave inlets to discover at the bottom. Hiking down and back up in the same day is not recommended due to the difficulty of the climb and the heat. Campsites are available for overnight stays. Click here for holiday ideas.
Step off the beaten track and book a hiking holiday today!
A view of the Grand Canyon: http://www.flickr.com/photos/yotut/310549739/