My 2017 Review; Life, travel, finances
It's important to reflect on how we failed, how we succeeded and what we experienced in the year gone past, as we ramp up for new goals for 2018. I'm super guilty of always focussing on the next goal, forgetting what's gone on before, and I know many others are too. We don't need to dwell on the past, but a touch of mindfulness and pausing for a second to smell the roses is important too. For that reason, I've forced myself to write this round-up. Life is fast, it's busy, it's stressful and it's hard. So looking back can give a sense of grounding. Let's give it a crack…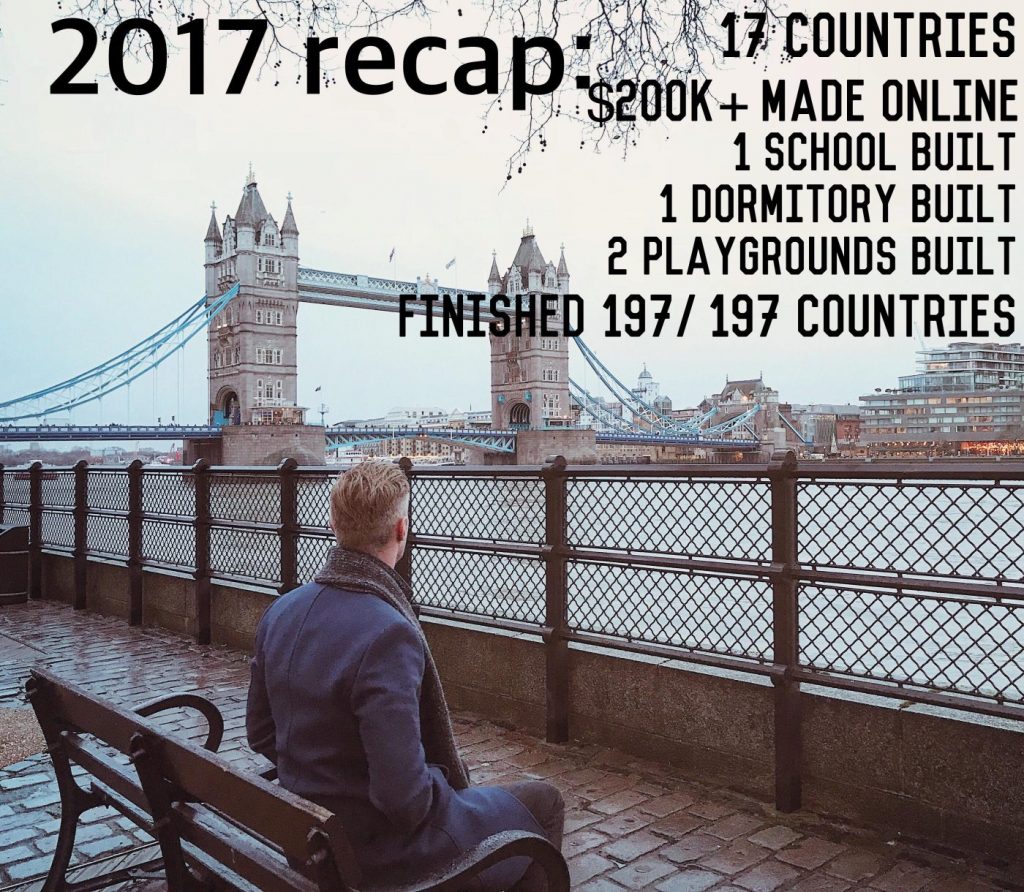 Travel – 2017 will always be a huge milestone in my life, it's the year I finished one of my life goals – to visit every country on earth. I started 2017 on 194/197 and I had Saudi Arabia, Yemen and Norway left. It's fair to say I was obsessed. As you guys know, I don't count border hops, I don't count an hour in a country, or a disputed nation like Somaliland as Somalia (hence my trip to Mogadishu!), but I had nearly finished. 2017 was the year. With a lot of help, and a lot of adventure, I managed to get to both Saudi and Yemen (more on that below) and ended up with a huge celebration in Norway to finally finish my goal. Then I continued to travel, because I love it! 12 more countries since finishing my goal. Maybe I'll end up doing all 197 twice!  And then of course is our charity, the GiveBackGiveAway.com, as we continue to try to grow that.
Business – always a stressful topic, but one I'll tackle later down below. New businesses started, more failures, some successes, new investments. All part of the journey. Check it out below, with the mandatory inclusion of cryptocurrency!
Life – I don't want to be defined by travel, ' the guy who has been to every country in the world'. No thanks. Nor do I want to be defined as a 'self-made millionaire' or entrepreneur. Sure those things are all part of me, but they don't define me. Life is deeper than that. It's about love, and relationships, and family, and generosity of time, spirit (and money). So 2017 in that respect has been tough. I lost a close family member, my mum continues to excel despite her Parkinson's and I too have taken a few turns on my personal journey too. Check that all out below.
TRAVEL
Finishing my countries! I did it, all 197/197!
195/197 = Saudi Arabia. Well this was a tough one. You can read how I managed to FINALLY get my visa to the most difficult country in the world to visit here. Once I made it to Saudi though, I was really surprised with how 'normal' it was, considering how reluctant their 'government' is to let foreigners in. People were friendly, and I was taken out for breakfast, lunch and dinner more times than I can count. In fact, one gentlemen refused to let me pay for my own hotel, came to meet me at the airport, took me to a hotel, and looked after me for my whole stay in  Jeddah, just another example of why I love the Arab world. Also, women with no headscarfs, females meeting me for food, the whole thing was a lot less intense than the media would have us believe. Am I fan of how Saudi is run? Not by a long shot, they're oppresive and archaic. Is it as crazy as we're led to believe? Also not at all.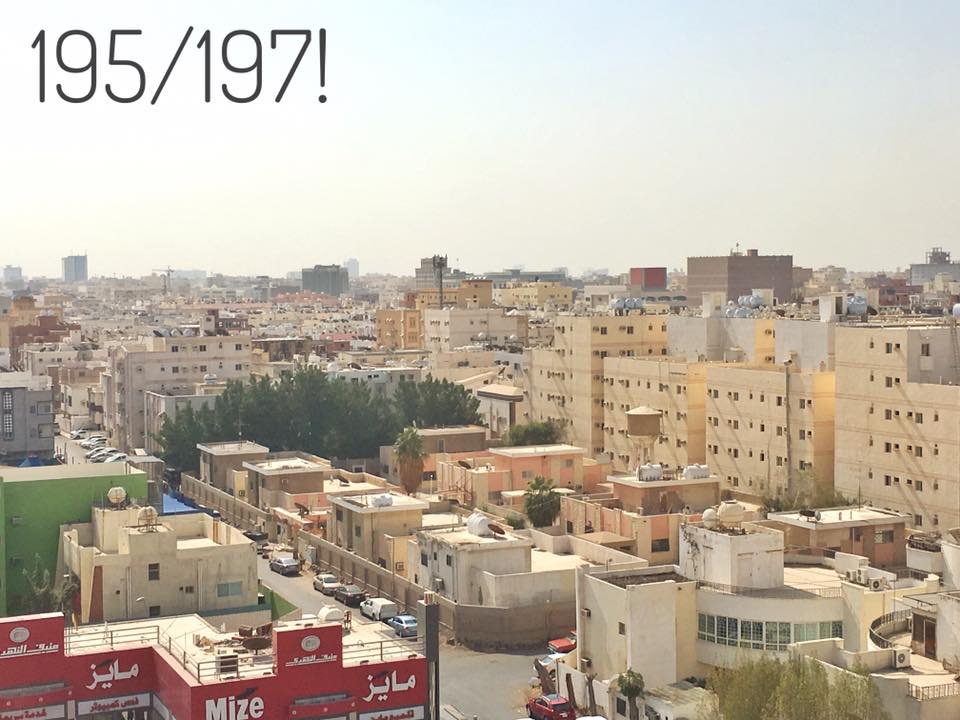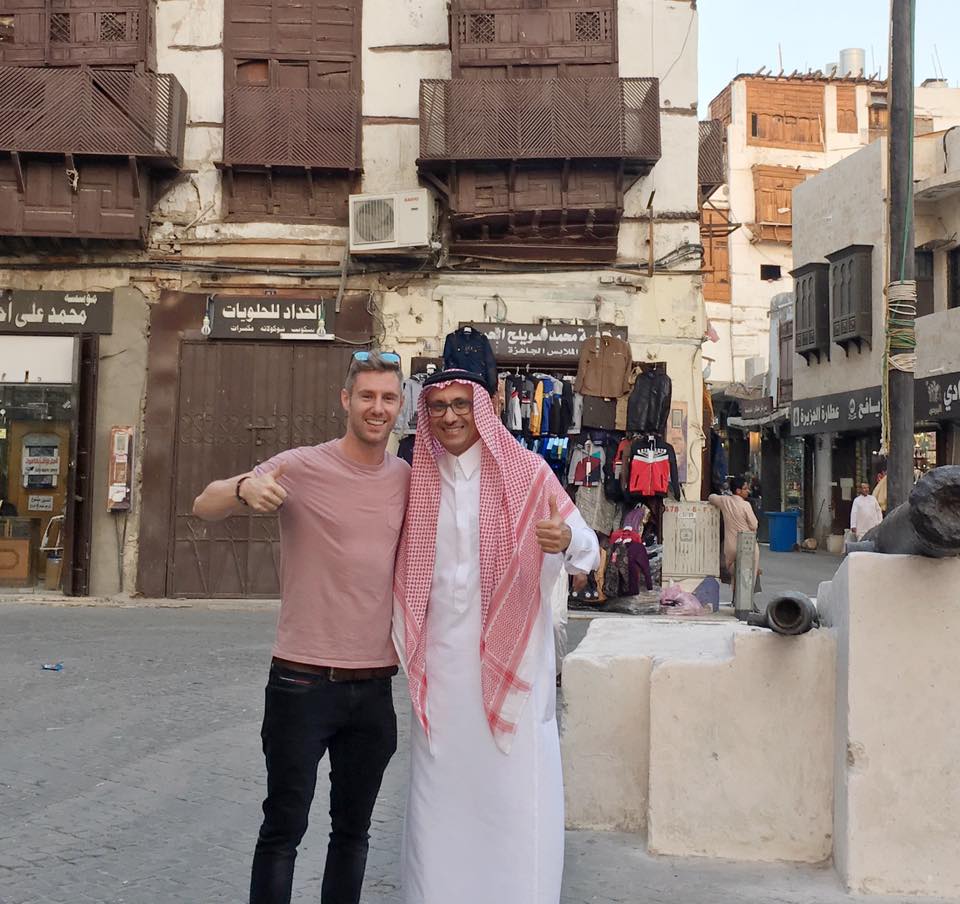 196/197 = Yemen. One last adventure.
I started my journey to every country in the world 10 years ago, when I hitchhiked on a Chinese cargo ship on the Mekong river to China because I couldn't afford to fly (long story). Now as you guys may know, I've made a couple of million dollars online from blogging so things have changed, but it felt so pure to come back to the style where it all started. Yemen is in civil war, it's horrific, and the world doesn't care. Heartbreaking. As a potential tourist, that also means it's next to impossible to visit the country. Now while some people would simply hop to the border with Oman (which I also did) and tick Yemen off the box, after 10 years and $250,000USD spent, I felt that's against the true nature of travel so I had my heart set on Socotra, Yemen. I spent 6 months trying and failing, check that horrible period out in this blog post here. Until I ended up, by chance, meeting the Grandson of the King of Socotra, Yhayha, who was a superstar to me, bribed officials, got me on an Indian cargo ship, hooked me up with his friends in Immigration and after 4 days on a cargo boat there and back, I had done it, and it was amazing, and so I became the only tourist in Yemen – check out the full blog post here. I always be indebted to you mate, both for what you did and how good a guy you are. Thank you mate.
For me this was the real last leg, I had Norway to come but that was about celebrations, Yemen was the difficult one. I was in tears on the way back on the cargo boat, 10 years, and I could see the finish line.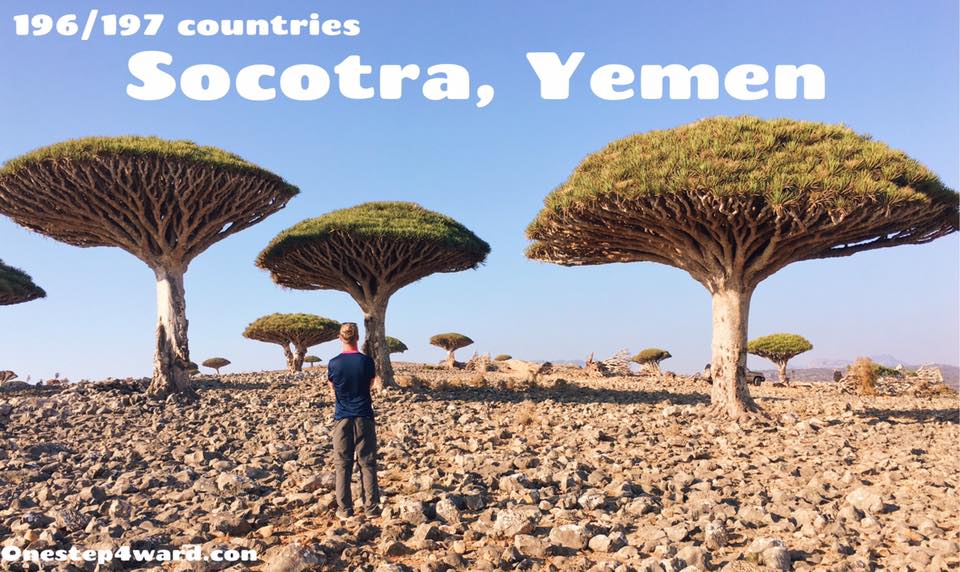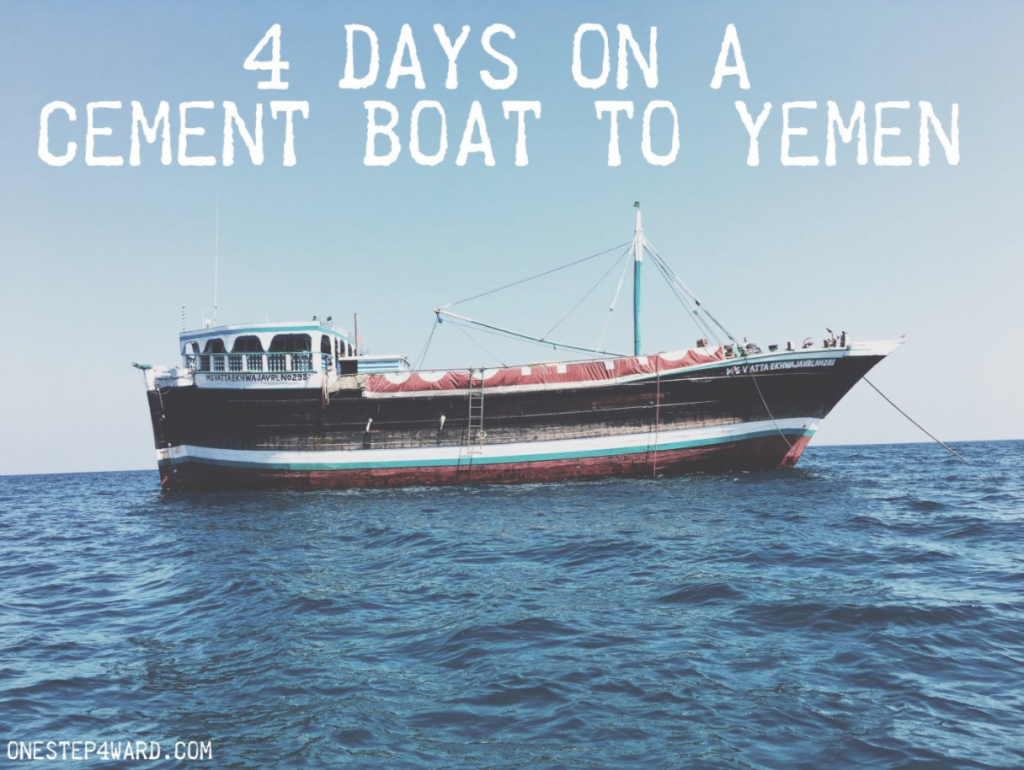 197/197 = NORWAY!
And so the finish line arrived. It was humbling to see my friends and family from all over the world fly in to celebrate with me. We flew to Oslo, connected up to the Arctic circle and spent the next few days snow-mobiling across frozen lakes, sleeping in Snow Hotels, and chasing the Northern Lights. 10 years flew past in a heartbeat. It seems like yesterday I left Ireland to go and teach English in Chiang Mai, Thailand in 2007. Life is short, it's beautiful, but it's short. Make the most of it.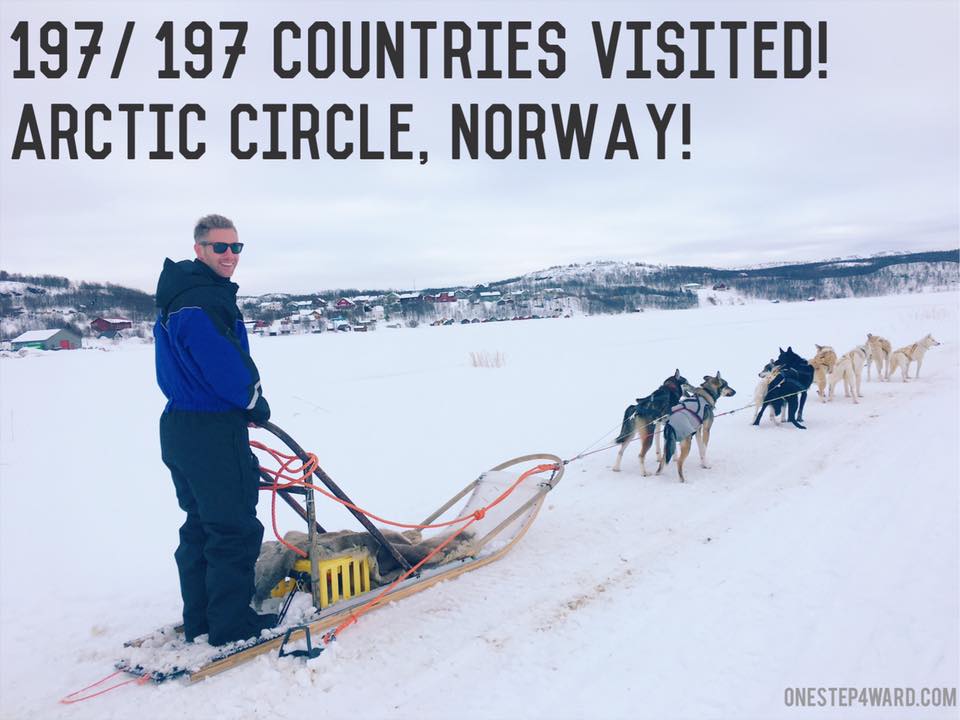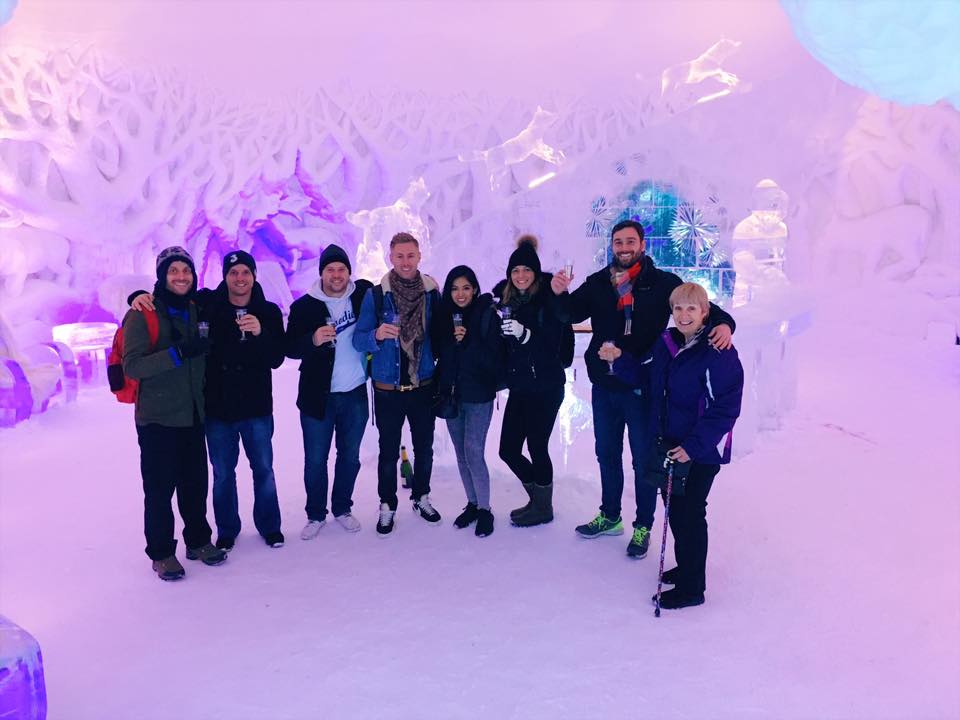 So 197/197 done, what's next? A lot! For a start, I had visited northern Somalia during my quest for 197 countries, but that's wasn't  really Somalia. It's kind of cheating. It's a separate state. Legally it's Somalia, so on a technicality you could pass. But this is travel. It's not box ticking, it's about experiences. So I ended up going to Mogadishu to make sure I wasn't cheating myself! That was quite a trip. Al-Shabaab attacked a hotel compound the night before I arrived, and they attacked the airport the day before I was due to leave. Not the smartest decision of my life, but I made it – read about that madness here.
I raced tuktuks around Sri Lanka, partied with Pavel Nedved in Prague, drove a 2-week epic road trip around Ireland, opened a night club in Taiwan, chased dragons in Komodo, visas runs and business trips back and forth to Malaysia and Hong Kong, and meeting new friends, bloggers and instagrammers at a few events in Turkey. Add that to Ireland and UK, my 'home' in Bangkok, Thailand and it brings me up to 12 countries since finishing. Just another 185 to go for round too haha!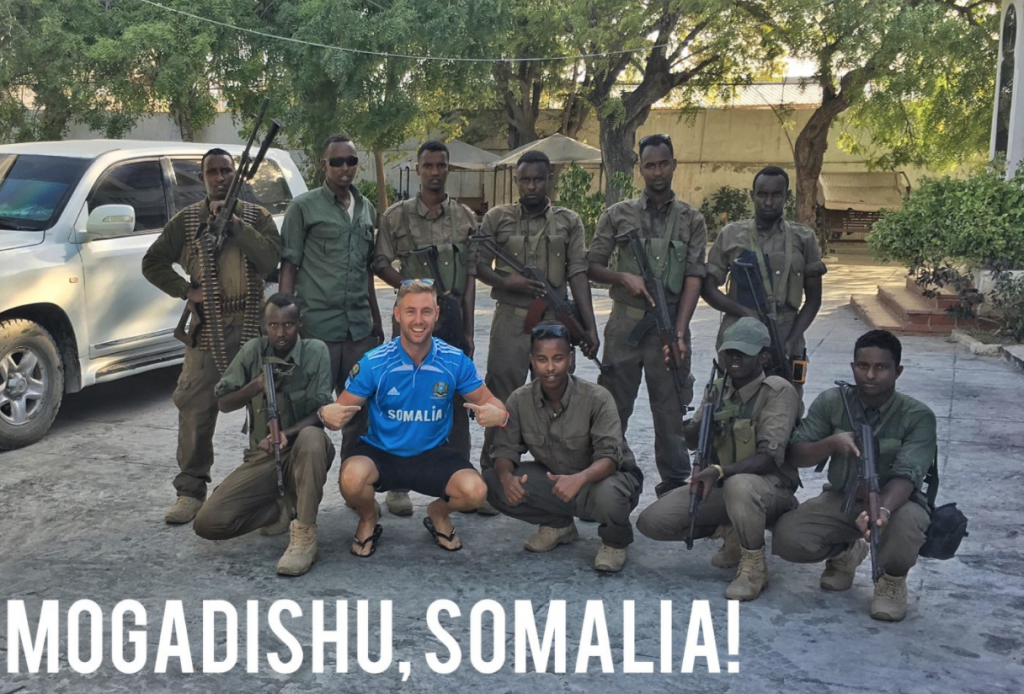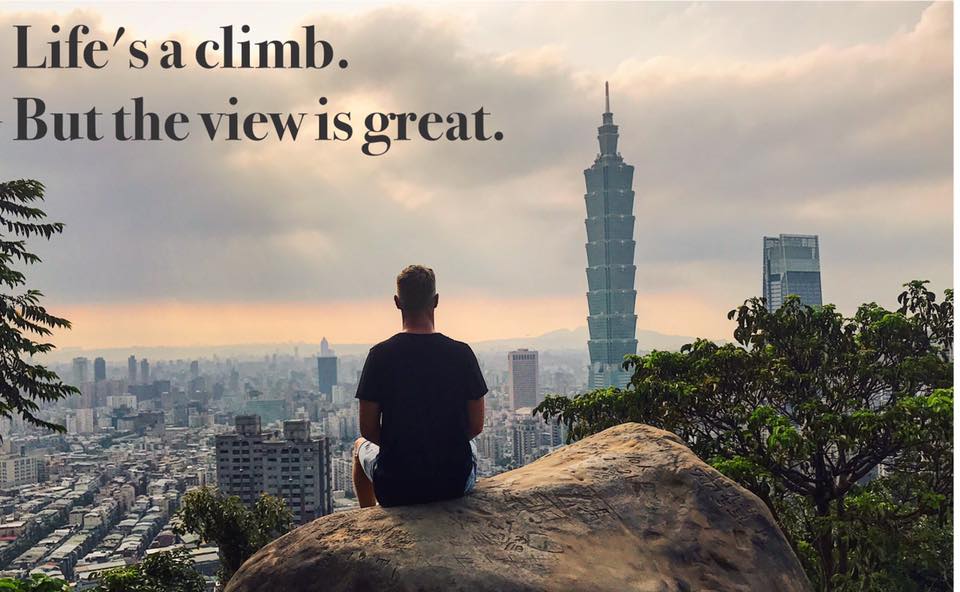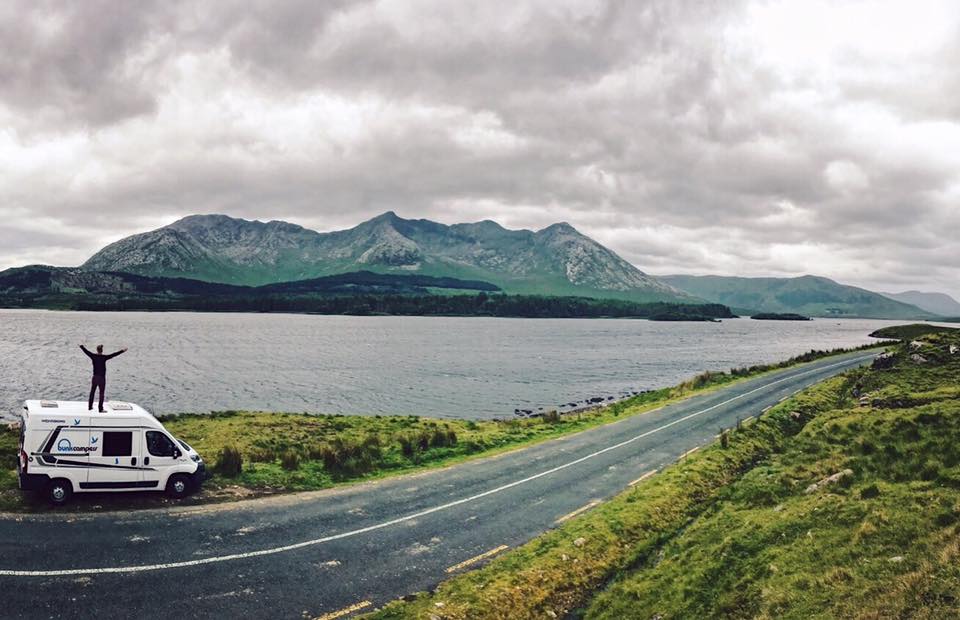 GiveBackGiveAway.com
And then comes our pride and joy – how  one of my best buddies, Josh, and I accidentally set up a charity. Since then we've built a school in Myanmar, a dormitory and playground on the Thai border and a redeveloped kindergarten and playground in Cambodia. Now, the GiveBackGiveAway is trying to grow – it's stressful, it's expensive and it's so worthwhile. We're running 4 trips in 2018 – India in March, the Philippines in April, Nicaragua in August and Tanzania in September. AND we need your help. Donate to https://giveback-giveaway.causevox.com and enter yourself in with a chance of winning a free trip to one of our projects, and also simply jump on our website and book a ticket to one of our trips!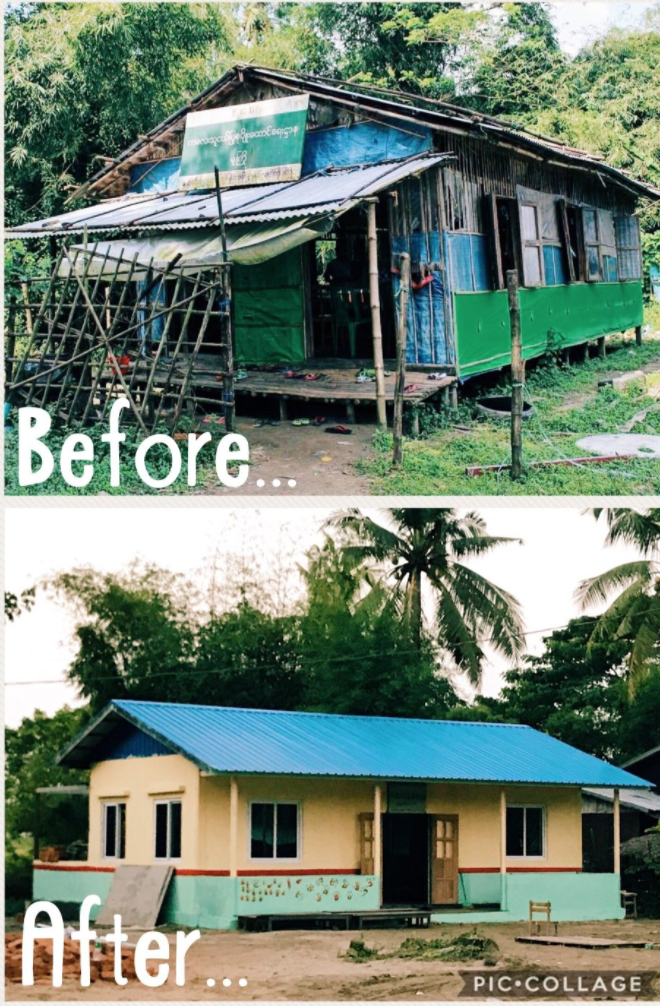 And that kinda brings my travels in 2017 to an end. 3 new countries, 12 countries since finishing. Plus Oman, UAE. That's 17, but I may be missing a couple. Either way, it was enough! Now let's see what 2018 brings.
BUSINESS
Now onto business. I wish  my charity and my travels got more attention than my biz stuff, but I know people need money to be free so I understand. Before I made money online I used to dream of this lifestyle, and then suddenly you crack it and see that, in reality, it's not actually all that difficult. I wrote a blog post about people selling their time dreaming of a big salary but if they focus that energy on their own dreams, they'll get there a lot faster. So where does all my business stuff rest in 2017? Basically I have my blog, my media company, a second media company (more on that below), 3 properties (2 in London, 1 in Thailand), my stock portfolio, my cryptocurrency portfolio and cash. So let's have a look
I know i've been talking about this for a while. But I am releasing my course this year. It'll show how I went from being a broke backpacker, to being financially free. 3 modules representing my 3 steps. Teaching english in Asia, then starting a blog, then starting a media company. I'm an idiot with this stuff, and it's made me millions. That is the honest truth. When I hire new people in my biz, they're shocked how little I actually know about tech. This course will show you how to do what I did. It'll be priced somewhere between $999 and $1999, and if you follow it, it'll change your life.
2 good friends got me involved in Cryptocurrency midway through 2017 (thanks Paul and Dunc!). I had no idea what it even all meant, in fact I still really don't (that's a common theme in my life, blogging, investment, charity, property – no idea what i'm doing with any of it, but you gotta take a chance!). Now I have a 6-figure cryptoportfolio. Ether, Neo, BitCoin, BitCoin Cash and OMG are my main holdings for those who are asking. Monero, Cardano, IOTA all interesting too.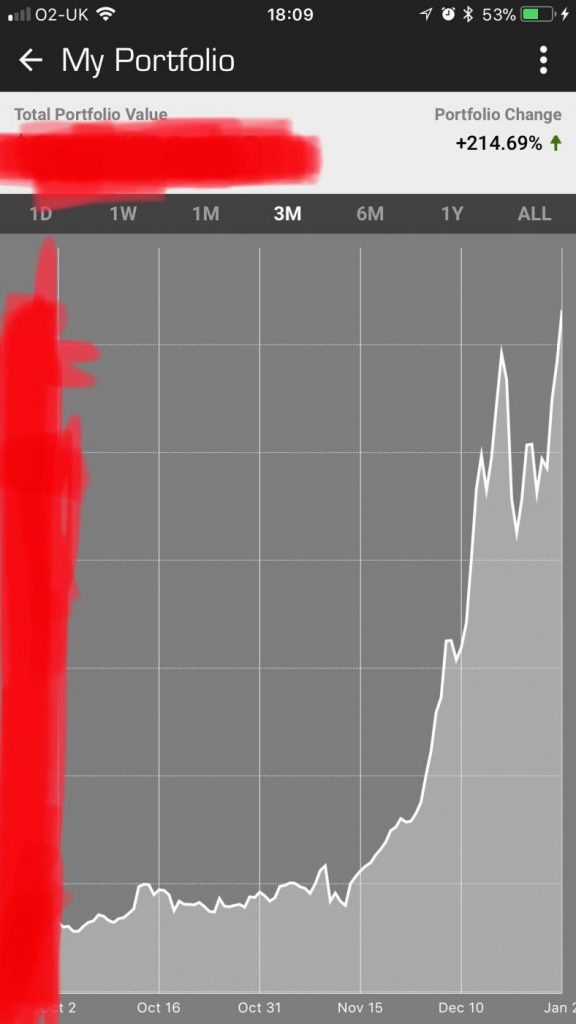 So my company mentioned below, Step4WardMedia.com, along with my blog made me my first $1m. I learned how to monetize blogs and the rest was history. Now it's mostly on auto-pilot. So I wanted to release my course and show you guys how to do it. But then I thought how I would feel when I was first starting out, bemused, disbelieving of some irish guy slinging something online. So I started a new small media company to run in competition with my own. My name isn't attached to it, and I started from scratchf 3 months ago, to prove to people who invest in the course, that the game is still waiting for new players. It's not making me rich, but it's done about $6k per month profit each month from the first month we started. Solid.
It's still ticking over well. I have 3 sales guys, 3 writers, a tech guy, me and an assistant (currently looking for a new one!). When I was hungry and focused, it was doing $50k+ per month. Now I spend more time on investments, crypto, travel, fitness and my charity it's less. But it still pulls in 5 figures every month and when I focus it can reach high. I should spend more time, money and effort on this really. It probably generated $200k/$250k or so last year I guess, but I'm so slack I haven't even tracked it.
My (neglected?) baby. Starting my blog changed my life, and I'll never forget that. It created a beautiful community of 300,000 social media followers, it gets between 3m and 6m hits per year, but I dont give it anywhere near the love it deserves. As I mentioned above, I've spent time focusing on other things. But I love to write, to motivate, to inspire, I need to be a little more dedicated. 2017 was a bad year for onestep4ward.com in essence, traffic is down, output is down, but authority in the market is up thanks to me finishing every country. I'll get back to this when my travels slow. Will that ever happen?!
What does happen now though is more brand ambassadorships, more public speaking. This is better paid, and as a brand, I'm more trustworthy now. I don't sell sh*tty stuff, I'm self-made, I'm honest, with integrity. Brands respect that, so I hope that continues to grow. Ideally I'd love 10 small brand ambassadorial positions with companies I use anyway, paying between $500 to $1500 per month on going, that would be $10k per month passive income.
A frustrating year in all honesty. I'm a huge believer in property. I take imaginery money from the internet, and put it into tangible things like my travels, my lifestyle and properties. I tried to buy 2 places in London and Manchester (UK)  last year, but had my mortgages rejected twice so I failed. Frustrating. My property in Streatham was rented out all year, so that generated $20k worth of mortage payments, plus a conservative 3% increase in value is another $15,000 or so. My Slough property (a town outside London), probably another $10-$20k increase there. My Bangkok property has doubled since I bought it back in 2013. I bought it for just under $100k USD, and now it's about $190k. 5 years, roughly $18k per year increase. This is why I love property, I have a busy year with travel and work this year, but i'll continue to buy more places I hope.
My goal is $1.5m in property, right now it's about $1.1m so 1 more property could get me there. I'm torn though because I want to start building my dream home. Let's see how biz works out in 2018 and I'll make a decision.
I have a portfolio with St James Place through my cousin in the UK, it does OK. Between 5% and 10% per year, but it's safe. I wish it did a little better but I'm a reckless kinda guy so perhaps a safe investment is the best plan! I didn't track last year, but probably somewhere around $15k or so profit. And then Crypto, which is amazing!  The rest I hold in cash in various places. I don't like to hold cash actually but when you're either saving for a property or working out the next step, I guess it's the best thing to do?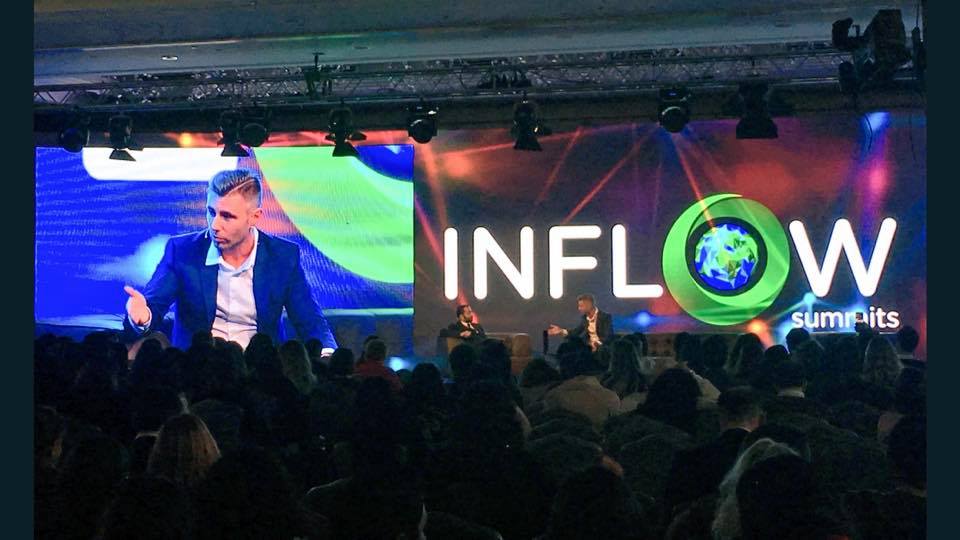 My goal with finances is to strive to increase my net worth each year by $100k. My dream is to ensure my investments do that for me, so anything I 'earn' proactively can be spent on my life. Last year, after all my travel and biz spend, I increased my net worth by $200k+. It's all about multiple streams, and not sitting on the money you do make.
LIFE
The last 18 months have probably been the fittest of my life. I joined Aspire, one of the best gyms in Bangkok, and it's made my life in Thailand so much better. I'm fitter, stronger, healthier and I have more friends than ever in the city. Expat life can be hard but Aspire has helped me so much, huge thanks to Dan the owner. It's hard to stay in shape when you travel as much as me, it's a real weakness of mine, not working out hard when I travel. In Bangkok I kill myself, no one works harder but on the road? It's all parties, late nights and nice food. Hmmm… maybe I don't wanna change that? I'll have a long think about it!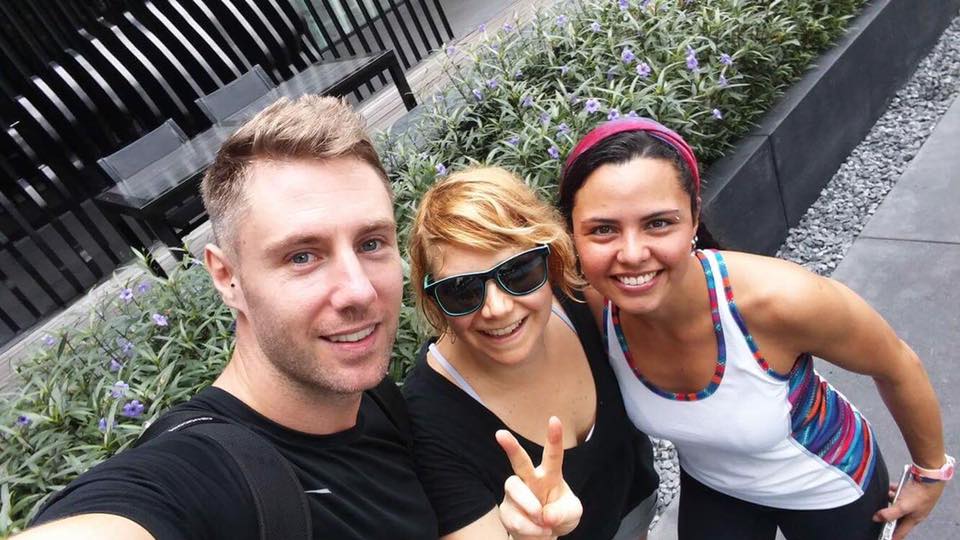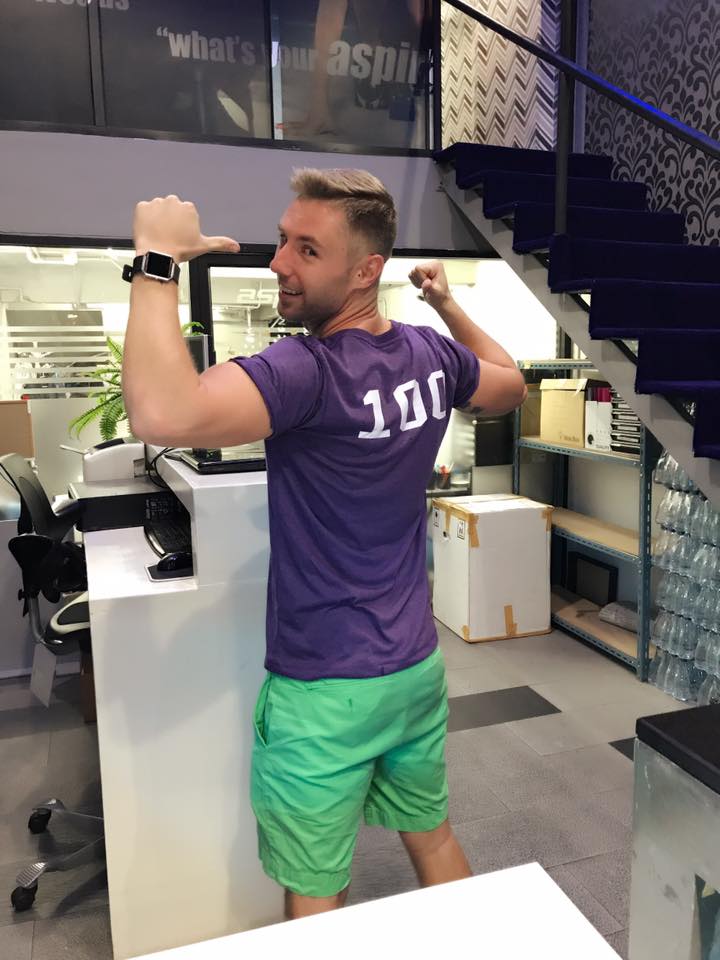 2017 is the year I gave up meat. I'm now 100% vegetarian (actually 99% vegan, but with the odd leather belt, and pizza when I'm struggling, I won't call myself that). I did it for Animal Rights actually, as an animal lover I've hated myself for eating meat for about 5 years, but selfishly continued. Now I realise it's hypocritical to call myself an animal lover but still eat meat. So I quit, and it feels good. Morally and ethically I feel better. But as a by-product I feel brighter, lighter, fresher. Oh, and hangovers are much less bad – what a bonus. That's karma right there.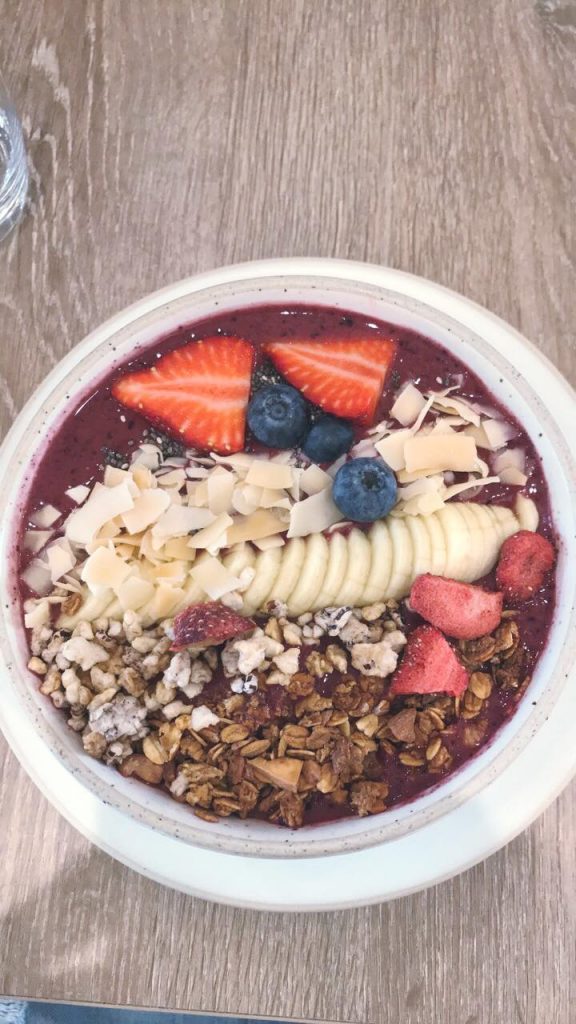 Family, friends and relationships
It's been a tough year. I grew up in a single mother family, with my grandmother next door. There was just 4 of us. 2017, at aged 93, my granny died in November. It was tough, for my sister, for me and for my mum. But we get through it. And we become closer. And we appreciate what life means, what relationships mean, that life is short and to be enjoyed. Thanks for the lessons granny x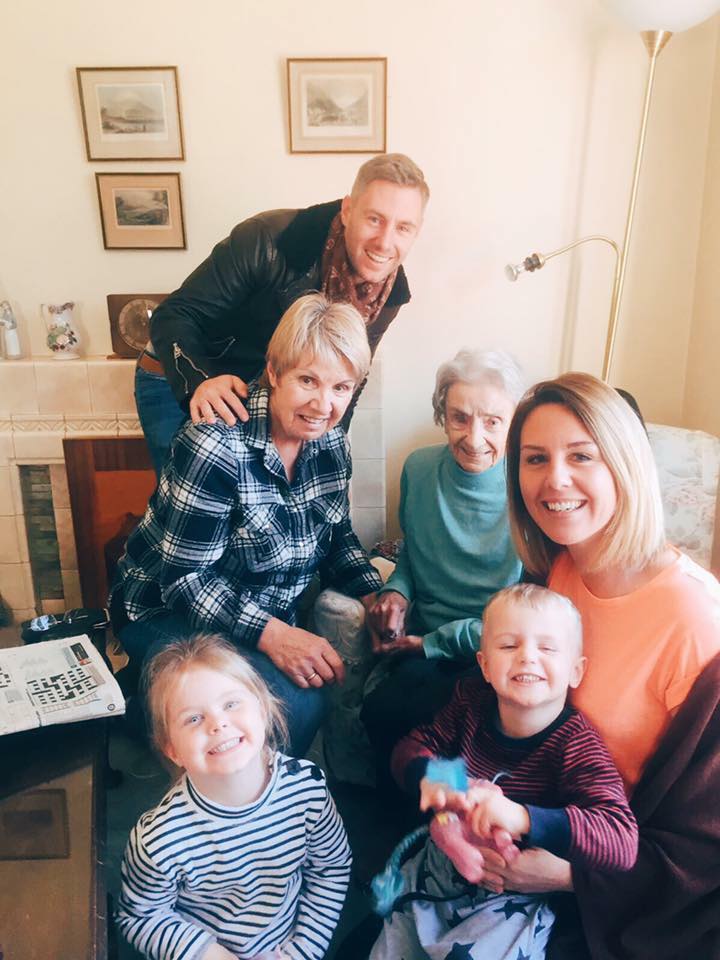 My relationship is complicated as always, but I appreciate it for what it is. Who knows what the future holds. I'm a tough partner, with my lifestyle, that's the truth, so anyone who can put up with that is an angel in one form or another. And my friends, I try to respect that friendships, like partners, need work. Use them or lose them.
So I do try, phone calls, meet ups, effort. And friendships flourish with that respect, thank you guys. Also, I was honoured to be bestman at one of my closest friend's wedding this year, that is a humbling duty indeed. In a world where people can choose anyone, and they choose you. Thank you Paul.
Lastly (on purpose) is appearance. I'm aware that if you have a platform on social media, you have some modicum of power. People should use this for good. If your message is 'look how good my make up is, look how nice my ass is in a bikini, look how much money i have – do this, and you will be happy", then you're an asshole. Social media is doing a lot of damage, so let's use it for something positive. To break down barriers, to lift people up. That being said, to have self-love isn't a bad thing, to respect yourself, to understand that looking your best can lift you up to. Be healthy, smile more, good posture, be confident, look good. But don't make it the be all and end all.
So this year I've been working on that. Whilst I'll never give up my flipflops, I also am 34 years old, and I feel it. I'm happy to be 34, and I'm happy to dress like a 34-year-old. So this year I've fixed my teeth with Invisalign, in Bangkok (thank you, Doctor Ken, you're team at Thantakit are amazing!), one of the best decision of my life for sure. I feel happy to smile, to speak on camera, to open my mouth widely. You don't realise how much it has affected your life until you fix it. I couldn't recommend it higher.
I also got my first suit, tailored at the best tailor in Thailand – Tailor on Ten in Bangkok (Thank you, Ben, it's amazing). As I speak at more events and present more stuff, I felt I should respect the event and ceremony that I attend. At 34 it was time. So I took the plunge and did it, and it was well worth it. I'm finally acting my age, at least 10% of the time anyway.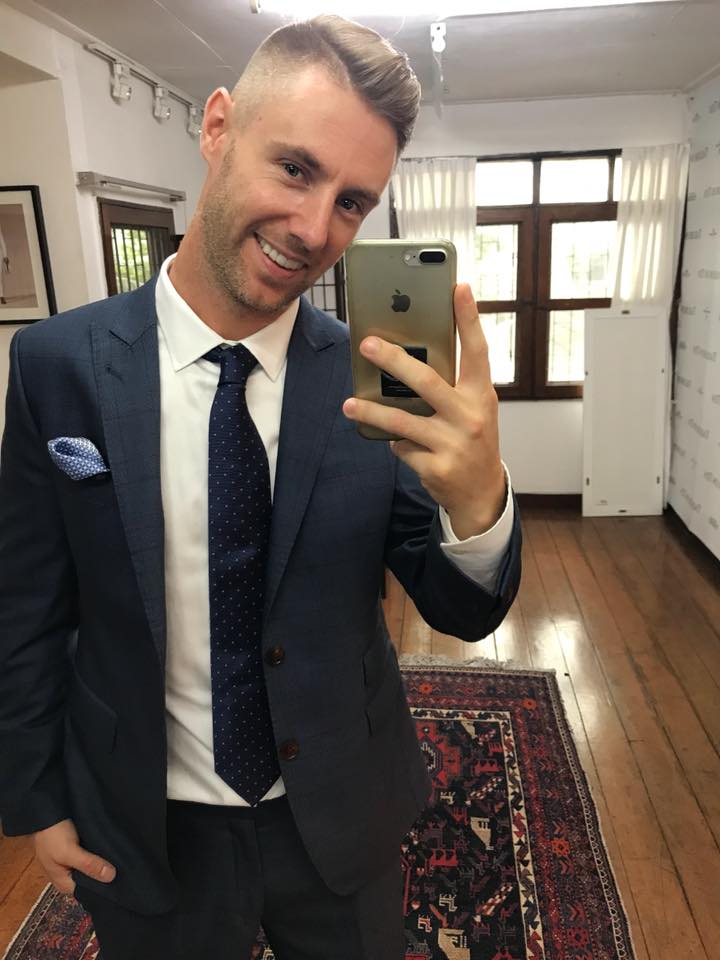 CONCLUSION
Life's not easy. It wasn't easy when I was broke and no-one knew who I was, no one read my blog or followed my social media. Now, with all that in place, it's still no easier. Believe me. We all suffer anxiety, we all get down, we all doubt ourselves and our ability, me more than most I'd imagine. But we set our goals, and we need to keep our eyes on the prize. This recap was my attempt to reflect before I set my goals for 2018. Thanks for joining my journey, I appreciate every single person who takes their precious time to see what I'm up to. I hope you can join me on a Givebackgiveaway trip, I hope my course can change your life, and I hope we all reach our goals together. 2018 we're coming for ya!
Remember, never travel without travel insurance! And never overpay for travel insurance!
I use HeyMondo. You get INSTANT quotes. Super cheap, they actually pay out, AND they cover almost everywhere, where most insurance companies don't (even places like Central African Republic etc!). You can sign-up here. PS You even get 5% off if you use MY LINK! You can even sign up if you're already overseas and traveling, pretty cool.
Also, if you want to start a blog...I CAN HELP YOU!
Also, if you want to start a blog, and start to change your life, I'd love to help you! Email me on johnny@onestep4ward.com. In the meantime, check out my super easy blog post on how to start a travel blog in under 30 minutes, here! And if you just want to get cracking, use BlueHost at a discount, through me.
Also, (if you're like me, and awful with tech-stuff) email me and my team can get a blog up and running for you, designed and everything, for $699 - email johnny@onestep4ward.com to get started.
Do you work remotely? Are you a digital nomad/blogger etc? You need to be insured too.
I use SafetyWing for my digital nomad insurance. It covers me while I live overseas. It's just $10 a week, and it's amazing! No upfront fees, you just pay week by week, and you can sign up just for a week if you want, then switch it off and on whenever. You can read my review here, and you can sign-up here!