San Antonio is a fantastic holiday destination. It has something for everyone, so whether you're a history buff or love thrilling rides in an amusement park San Antonio has it all. It is said that it is the place where Texan Liberty was born, and because of this there is a plethora of historic sites to explore. It's also an absolutely gorgeous place, it's huge which means that there are plenty of stunning natural sites to take in also.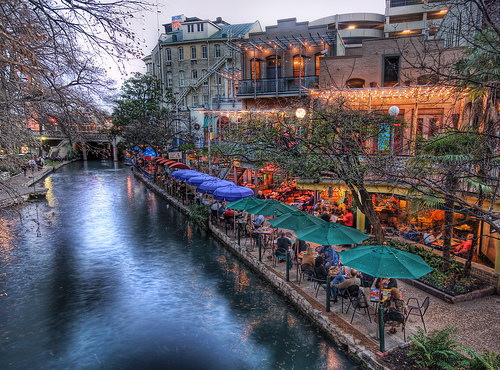 The city seems to have a never ending supply of museums and great galleries, and of course amusement parks which all fit together to make any trip to San Antonio last long in the memory. One of the things I loved was the choice of accommodation, when you're looking at San Antonio hotels you will see that there are options for every type of traveler and any budget. If you're looking for five star luxury then you'll certainly find it here, just as you will also be able to find a dorm if you're backpacking and keeping to a strict daily budget.
Still not convinced by how great this place is? Well, here are 5 reasons why I think everyone should visit San Antonio.
Big city with a small feel
San Antonio is the seventh biggest city in the USA, even though it is a big city you still feel like it's a small town – it's certainly a much different experience in comparison to other big cities like LA and New York. It's an extremely laid back place and it's rare to see big crowds of people.
The People
If you're in a big city it's very rare for strangers to chat to one another. San Antonio obviously did not get that memo because people here are super friendly, it's all about positivity and friendliness here. Wondering around the downtown area you will always be greeted by people saying hello or good evening. Such warmth is very rare for such a big place.
A Touch of Mexican Culture
If you haven't been lucky enough to experience Mexican culture, then San Antonio offers a great introduction. Spanish is spoken throughout the Texan city and there are plenty of streets lined with small shops full of Mexican crafts. You won't be able to walk anywhere without hearing Tejano music which is played in every corner of the city.
Have you been  to San Antonio? I would love to hear all about your thoughts, tips and experiences. In particular it would be really great to see if you agree with my list of 3 reasons to visit the place – is there anything that you would add to the list based on your experiences there. If you are planning to visit this year then let us all know what you're looking forward to doing most and ask any questions you might have because I am sure there's plenty of us here that can help. Just pop your musings down in the comment section below this article. I'm really looking forward to reading them and hopefully learning more before I visit next!