Home to the colossal Rocky Mountain Range, it's no surprise that the ski  resorts of Canada are among the best in the world. But this vast expanse of land sees its world renowned ski destinations stretch right across the country, from Banff National Park in the west, to Mont Tremblant in the east. The choice is endless for skiing in Canada so, to make your decision a little easier, we've put together this list of the top 4 ski resorts. Now all you have to do is get the best Canadian exchange rate, and learn how to master those slopes.
Whistler Blackcomb, British Columbia
Since the 1990's, Whistler Blackcomb has been frequently voted as one of the top ski resorts in North America by leading ski magazines and, at almost 50% bigger than its main competitor and home to over 200 runs, it's easy to see why. When you've finished with the 8000 acres of terrain, there's plenty to keep you busy. Rest you're legs in the relaxing spa, enjoy the culinary delights of the many restaurants, or party the night away at the clubs and bars in the pedestrian-only base village.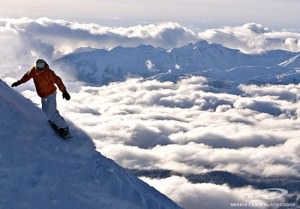 Banff National Park, Alberta
With a range of terrains to suit skiers at all levels – as well as spectacular scenery and a dramatic setting – Banff is among the most popular resorts in the country. There are a several ski schools located here offering activity programs for people of all ages, including the Tiny Tigers Ski and Play program which is designed to introduce little ones to the slopes.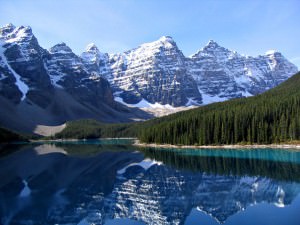 Kicking Horse Resort, British Columbia
Boasting the fourth highest vertical drop in North America, Kicking Horse is surrounded by the soaring peaks of Selkirk and the Rockies. In recent years, the resort has become well known for heli-skiing. This extreme sport sees skiers dropped from a helicopter onto slopes which are otherwise inaccessible by lifts. If you'd prefer something a little tamer, there's a skating rink, great bars and restaurants, and tubing for the kids.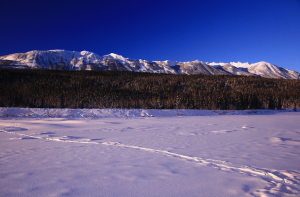 Mont Tremblant Resort, Quebec
This relatively new resort is situated in the Laurentian Mountains and is the best known ski destination in east Canada. With over half the slopes classed as 'expert' on the difficulty level, this resort isn't recommended for beginners. However, if you're a pro on the pistes, you'll love Mont Tremblant, thanks to 95 runs, 14 state of the art lifts and over 600 acres of ski and snowboard trails.