With my trip from Asia to Europe impending (Kazakhstani visa granted today!) I'm starting to get really excited about all the destinations to hit up in my home continet. I've never really traveled that much around Europe but I'm so excited about saying a (temporary) goodbye to long ass, 12 hour buses, chickens in the back seat and a toothless old man in the front. Although I'm not looking forward to the hefty budget required *puts that to the back of his mind.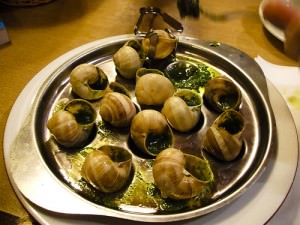 Anyways, today I was checking out all the cool stuff to see in France and I kept coming across some weird facts across the net, so I thought I'd compile them and share them with you guys – have fun:
1)   Down and dirty:
Anyone who's ever had their girlfriend stolen by that mysteriously cool dude with a thin mustached and a berret could testify to this. France, according to Durex, have more sex than any other country in the world. Bosh!
2)   Photophile :
Those artsy french peeps are the centre of all things photographic – they invented photograpy, anumation and cinema. It's home to the oldest photo in the world ever, circa 1830 – a photo of a french street. Boring eh? I was hoping for something a little raunchier after the durex stats!
3)   Napolean Dynamite?
Not quite dynamite but the fiest french hold Napolen in high regard, to the extent their nation holds the record for the most expensive weapon ever bought! Napoleon's sabre for a cool $7, 000, 000. Who said short man syndrome, get out!
4)   Head Choppin'
The public image of Paris, with it's romantic Eiffel tower as the icon of love and the scene of a million and one proposal could have been oh so different. Back in 1988, the Eiffel Tower was due to be displayed in Barcelona and the French were all set to display a huge guillotine! Image trying to pop the question in front of that – although it gives a whole new reality to guys losing their balls when they get married.
5)   Snails? Not even French!
To put a halt to all the jokes about france eating snails, the earliest recorded history of eating snails (escargot) was in Italy, a delicacy for the aristocracy. The French PR machine did a good job to claim that one.
I can't wait to get to France this summer, and it's nothing to do with fact number 1! Backpacking in France looks great, and with eurorail cards or car hire in France, getting around is gonna be a breeze. *Queue excitement. Happy travels!