Traveling with a smartphone or tablet has become commonplace in the backpacking world. Most of us already know about the basic apps—Skype, XE Currency Converter, Couchsurfing, and so on. But there are many more incredibly useful programs to make the most of your mobile while traveling abroad. Here are five that you might not have heard of before: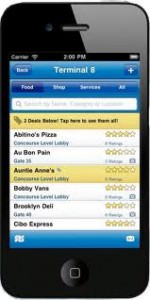 1. GateGuru
Airports can be a stressful factor of any international trip, but GateGuru makes the experience much easier to navigate in the literal and figurative sense. With a map of each terminal that includes food and shopping options, you'll never have that feeling of wandering endlessly trying to find some affordable to eat before your transoceanic flight. But it's more than that—airport weather, security wait times, flight status, arrival and departure info, and even rental car bookings are all at your fingertips. Know the situation before you get to the airport, and stay informed while you're there.
2. PicTranslator
So you've arrived at your destination. Great! Now where the heck do you go? This app is the first picture translating app out there, and gets very favorable reviews. Take a photo of a street sign and it will translate it for you into English from 16 different languages. You can also use it for menus, maps, newspapers, or anything else with clear enough print. It will even read the word aloud for you, if you need help with your pronunciation.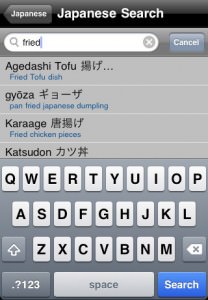 3. Foodict
Eating is a big part of culturally immersive backpacking. If you've been doing it for a while, you know that the Lonely Planet-recommended restaurants with English menus and shiny pictures can be good, but you'll get a more authentic (and cheaper, and often better) meal in a tiny, grungy shop where there is no menu at all, let alone an English speaker on hand. Enter Foodict, a dictionary with thousands of foreign food words and expressions. It stores all of the information internally, so there's no need for wifi or 3G connectivity. Incredibly useful!
4. HearPlanet Lite
Guidebooks can be instrumental to understanding where you are and what you're seeing, and can add immensely to your understanding and overall experience. But if you find marking yourself as an obvious tourist by lugging one around everywhere with you irksome, try an audio one. Described as the "World's Largest Audio Guide, " HearPlanet gives tons of great information and can even be set to alert you if you're passing by an attraction.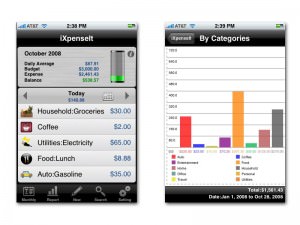 5. iXpenseit
If you're traveling long-term or on a tight budget, keeping track of your expenses and trends in your spending habits is essential. Rather than wonder where all your money keeps disappearing to, this app lets you keep a categorized record of your daily expenses and offers clear graphical reports so you can see just how much your spending on alcohol is exceeding your spending on accommodation, and adjust accordingly. You can even set benchmarks for the maximum you want to spend each day or over a span of days, and see how well you keep up with them. A sobering app, but one that will definitely affect your habits for the better.
Using your smartphone to its maximum potential can make traveling much easier. Companies like www.dialaphone.co.uk/ give you great pricing options for buying phones at monthly rates, so getting gadgets that were once out of reach has become easier. Armed with these and other apps, you're ready for whatever the road throws at you.