With the increasing popularity of ebooks, people are now asking the question, which is best? You can now use sites such as http://www.gobookee.org, this is a site where you can buy both ebooks and real books which is perfect. In some circumstances the ebooks work out to be cheaper than buying the actual book, but some people still like to pay the extra money to purchase something they can hold in their hands. Before you choose to buy either version, it is important to note that there are advantages and disadvantages of each, you should always weigh up these before making any purchase.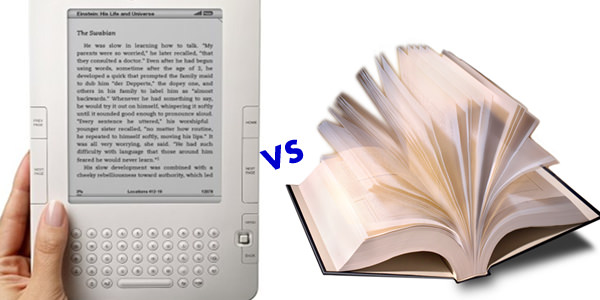 Here are the advantages of eBooks:
Travel
If you travel a lot, then you already know that it can be difficult to carry a lot of books with you. Sometimes your weight allowance with the airlines can be a concern if you want to carry a few books. Ebooks allow you to carry your whole library with you, this is perfect if you are going on a long trip – you won't have to think about buying/carrying books. If you're reading a lot about design and lifestyle, then you will want to put them all on a reader and not carry them around.
Price
eBooks are generally cheaper than books, this is because there are no printing costs. You can often find free eBooks online, it is very rare to find physical books free of charge.
Night reading
If you like to read in bed then the eBooks are the best way to go, this is because a lot of the eBook readers come with a built-in reading light. If you travel a lot on buses and trains at night, then an eBook is definitely the way to go.
Here are the advantages of physical books:
Resale value
You will never really be able to resell your electronic books, just like you won't be able to resell music downloads. If you like books that are collectable then you have no choice than to buy physical books.
No devices needed
If you are on the road and you find yourself in an area without internet then it will be impossible for you to download a new eBook. But, you will always be able to find a small bookshop somewhere, here you will be able to buy a small paperback to read.
Tradition
Let's be honest, there is something very special about the smell of a book or the weight when you read a physical book, using an eBook reader is just not the same. If you are using an eBook you're not able to flick ahead to another page and then go back within a matter of seconds.
Which ever you choose, make sure you choose a good title! Happy reading!