Backpack Nepal; A Quick Nepal Travel Guide for Backpackers
UPDATE 2021: One my journey to every country in the world, one of my favourite ever countries was in the Himalayas, which is why I always tell people they MUST backpack Nepal! It's a landlocked country flanked by Bhutan to the east, Tibet to the North East, India to the south and China all around so it offers some great overland travelling opportunities.
Nepal is the world's youngest republic, although let's wait and see South Sudan's situation before I fully commit to that (EDIT 2021, South Sudan has stolen that crown!)! With the scenic Himalayas as its backdrop Nepal has got views to die for, a paradise for all nature lovers and above all a great place for backpackers to explore.
Spaced out distinctively from the rest of the countries in the world with rich geography and history, Nepal draws you in right from the start. But when it comes to Nepal's main attraction, there's really only one contestant… The Himalayas. Nepal boasts of eight of the world's ten tallest mountains, including the highest point on earth Mount Everest (locally known as Sagarmatha). There are so many trekking routes available, all of which you can sort out from Kathmandu when you arrive, my trek to Everest Base Camp is one of the coolest things I've ever done, really amazing
In this post, I'm going to keep it short and simple:
Places to go in Nepal
2-week Itinerary for Nepal
Things to see in Nepal,
Nepal Travel Tips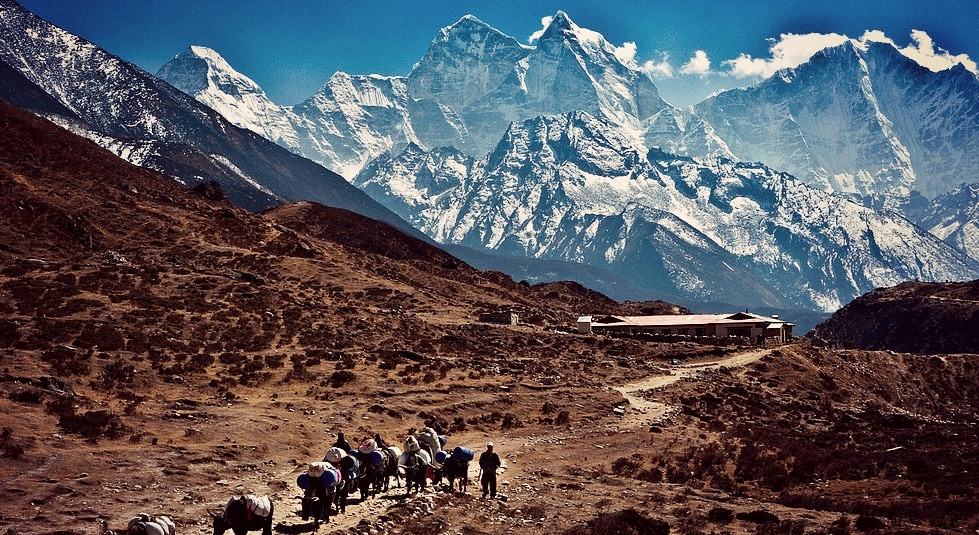 Where to Visit When You Backpack Nepal; Top 6 Things to Do in Nepal
Kathmandu
When you backpack Nepal, generally all trips start and finish in Kathmandu. It's the best place to organise all the rest of your trips in Nepal, and it's home to some great sights there in itself. I always recommend 3 days in Kathmandu, that gives you a chance to check out the city, all the UNESCO world heritage sites and start to organise your trip further afield. Check out my Kathmandu Itinerary for some help there. Kathmandu is the hop-off point for trekking to Everest Base Camp too. 
Generally though, in Kathmandu, you'll want to make sure you visit these guys:
TOP TIP: Don't let it be sold out. 1 HOUR PANORAMA FLIGHT OVER EVEREST, SECURE YOUR SPOT HERE. This is always sold out if you try to book last minute!
Swayambhunath: A hilltop Stupa and a holy place for Newari Buddhists.
Boudnath: Considered to be one of the largest stupas in the world and one of the most important centers for Buddhist pilgrimage.
Pashupatinath: A temple situated on the bank of River Baghmati is one of the holiest Hindu shrines.
Hanuman Dhoka: An old royal palace which comprises of several attractions.
The temple of Nyatapola: It is a five storied Pagoda built in 1702 A.D.
Surya Vinayak: A shrine of an elephant-headed God.
Dattatreya Temple: A temple built from the trunk of a single tree, an amazing thing to watch.
Bhairavnath temple: A three storied pagoda noted for its artistic splendour.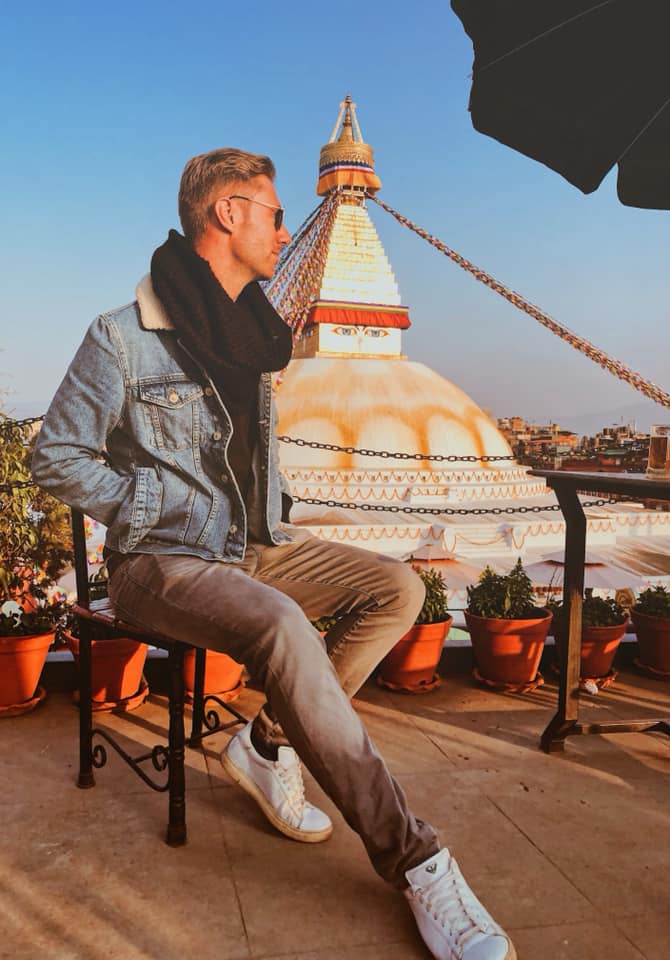 Pokhara
The 2nd stop in Nepal, and another place that everyone must visit when there backpacking around Nepal. The lake in Pokhara is beautiful, and paragliding there is a real highlight. Pokhara's main draw point is that it's the hop-off point for the Aconcagua Base Camp trek and the easier, shorter Poon Hill Trek. 
Don't miss these guys when you're in Pokhara:
The Phewa Lake: It is the second-largest Lake in Nepal.
The Pokhara viewpoint: You can get a majestic view of the Himalayan peaks from here.
The Bindyabasini Temple: One of the oldest structures in Pokhara built by the Niwari traders.
World Peace Pagoda: Located across the Phewa Lake it is a sight to behold.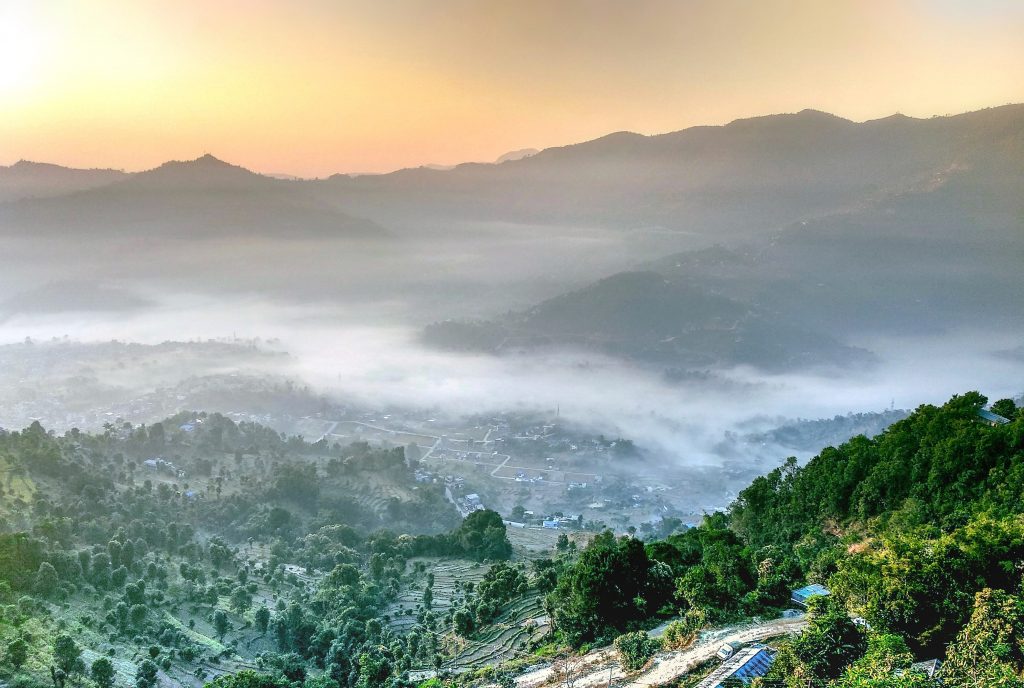 Chitwan National Park
The best national park in Nepal. If you're lucky you can see wild tigers and rhinos here, pretty epic. Countless other animals too of-course, I'd recommend 2 days, 1 night in Chitwan. 
TOP-TIP: This organiser includes transfers to and from Kathmandu AND overnight at Chitwan National Park for $177.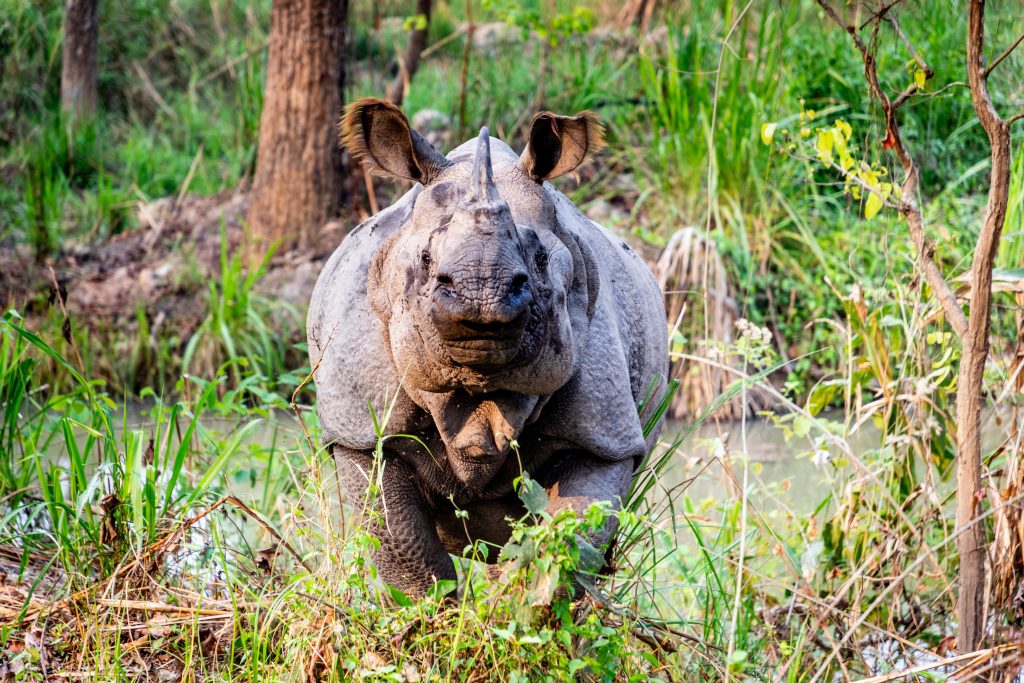 Trekking in Nepal
TOP-TIP: ON SALE, EVEREST BASE CAMP TREK, 15 DAYS, FOR JUST $1K!!!
TOP-TIP: Annapurna Base Camp Trek on Sale. 11 days, for about $1k!
The 2 'best' treks in Nepal are the Everest Base Camp trek, and the Annapurna Base Camp Trek. The Everest Base Camp Trek (EBC) is more popular because you get to see the iconic Everest with your own eyes! Annapurna is more beautiful, with more epic Himalayan views, but you can't see Everest. There are countless other treks available of course. The best way to organise them is in Pokhara for the Annapurna range, or in Kathmandu for the Everest Range. You don't need to book in advance.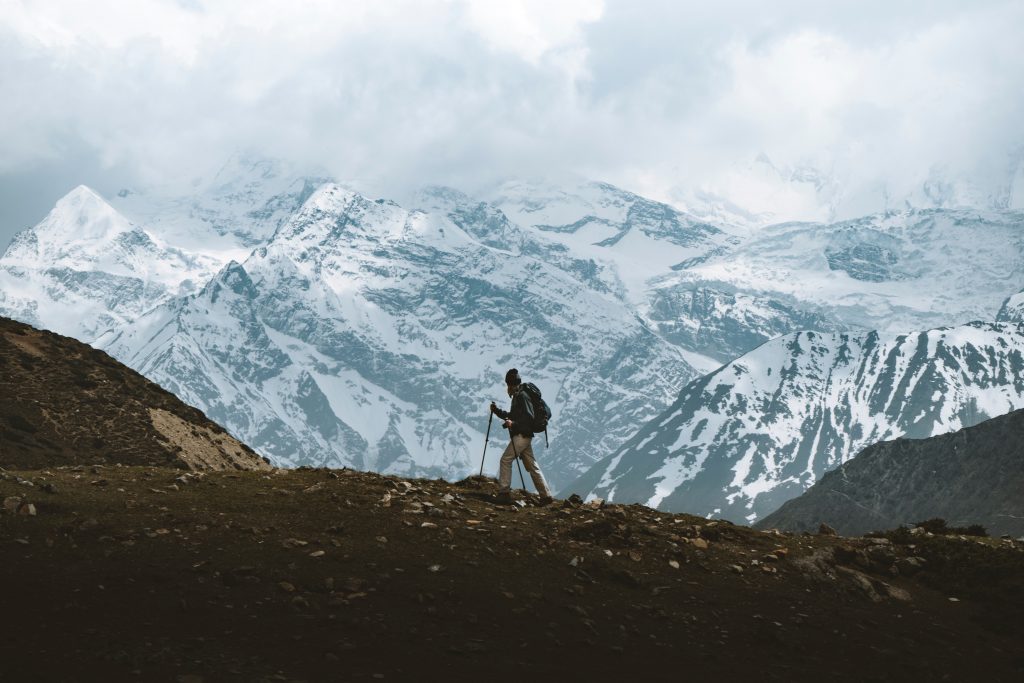 Kathmandu Valley (Nagarkot, Bhaktapur)
3 Days to explore Kathamndu City is great, but then you need another couple of days to explore Katmandu Valley. Bhaktapur, Patan and Nagarkot should be the 3 stops you include in your trip around Katmandu valley, overnighting in Bhaktapur. 2 days/1 night is ideal. 
TOP-TIP: If you want to day-trip to Bhaktapur and Patan from Kathmandu, you can book there here. 
Lumbini 
Off-the-beaten track with this one, but Lumbini is hugely significant in Nepali culture, and East Asian culture in general as it is here that Buddha was born, 2500 years ago. The city is today the central point of Buddhism. The Holy Temple of Maya Devi is an important tourist destination in Lumbini. You can immerse yourself in the Buddhist vibe for a couple of days quite easily here.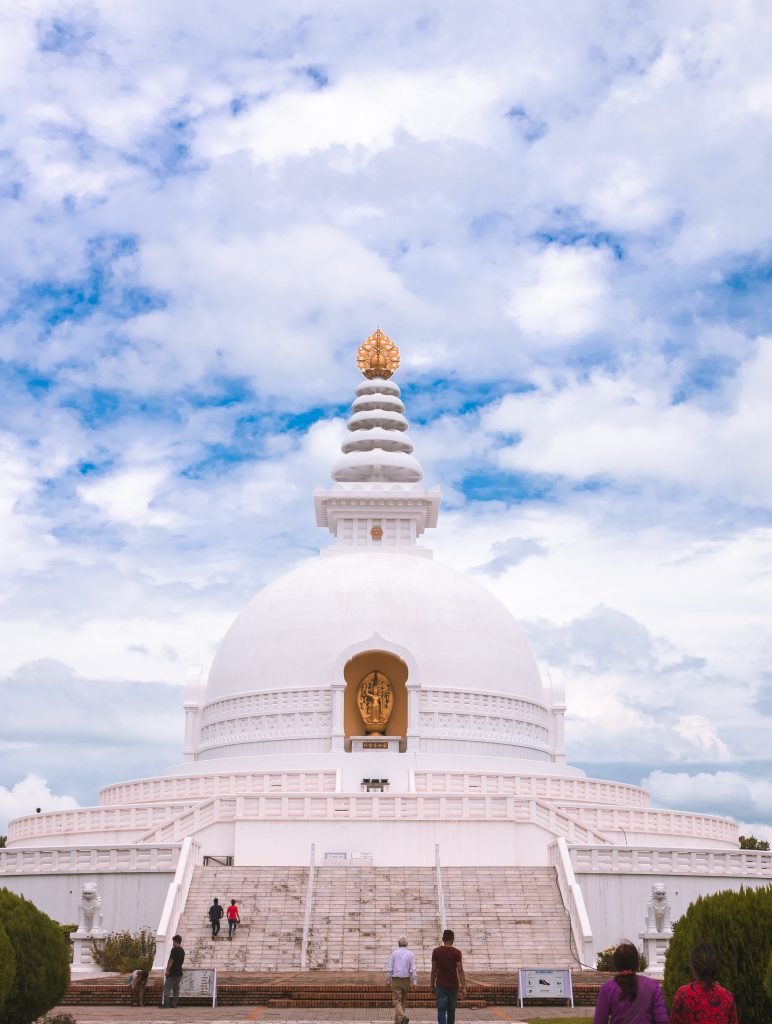 2 week Nepal Itinerary
How long should you spend in Nepal? It basically comes down to how long you want to go trekking in the Himalayas for (if at all). Everest base camp trek, and the Annapurna Base Camp trek, or both 10-14 days. So that combined with some time in Kathmandu, and perhaps Pokhara already brings you up to 3 weeks! 
The perfect itinerary for Nepal, in my opinion, is the one I've listed below. This leaves out your trekking option, so you have to add that in yourself. 
Days 1-3: Kathmandu; I outlined a Kathamndu Itinerary here, with how to spend 3 days in Kathamndu. 
NOTE: It's in Kathmandu you can organise a multi-day trek, from 1 night up to 14 nights. 
Days 4-5: Kathmandu Valley: I did these as day-trips last time, to Patan, Bhaktapur and Nagarkot. But actually overnight in Bhaktapur is a much cooler option, making it 2 days/1 night. Do that!
Days 6-8: Chitwan National Park: Public transport, or taxi, to Chitwan National Park and overnight there, add in some safari drives. You can either spend 1 or 2 nights here. 
Days 8-9: Lumbini (if you're pushed for time, this is the one you can skip). A big cultural significance. I live in Thailand, so for me this was important to see. The birthplace of Buddha. Similar to visiting Jerusalem. Even though I'm not religious, the importance these places had on the world is huge. Bus or private taxi to get there. 
Days 10-12: Pokhara; Finish up in Pokhara and spend at least 2 nights here. It's beautiful, and there are lots of activities around the lake, as well as Western food and coffees etc (believe me, you'll want it!). 
NOTE: It's in Pokhara you can organise a multi-day trek, from 1 night up to 14 nights. 
Day 13: Fly/Bus back to Kathmandu, Nepal
2 week Nepal Itinerary map:
Nepal Visa
On arrival at the land borders and at the airport in Kathmandu citizens of most countries are eligible for VOA (visa-on-arrival). All you need is your passport (with 6 months validity) and some US dollars: $25 gets you a 15-day tourist visa, $40 (30 days) and $100 (90 days).
If you don't have USD don't worry Nepali Rupees and Indian Rupees are accepted too (but it's cheaper with USD).
How To Get To Nepal:
The major border crossings are here:
Via Land:
Birganj- Raxaul Bazar: This is the most popular overland route between India and Nepal. So if you intend to enter Nepal from East India this will be your crossing of choice. Birganj is also the best place to enter Nepal via Kolkata or most of the eastern state in India.
Sunauli-Bhairawa: If you are entering Nepal from Delhi or from any of the north-western states of India like Varanasi then Sunauli is the most convenient of all the routes.
Siliguri-Kakarbhitta: From Darjeeling, this is the most convenient route to enter Nepal.
Nepalgunj, Jamuna, Dhangadi, Mohana, Ghaduchowki from India are other places through which you can enter Nepal.
From Tibet, Kodari is the only overland route to reach Nepal.
Via Air:
Tribhuvan International Airport, Kathmandu. There are direct flights from Amsterdam, Mumbai, Calcutta, Paris, Paro, Singapore, Varanasi, Hongkong, Karachi, Bangkok, London, Osaka, Frragonankfurt, Lhasa, Dubai, Dhaka, Doha and Shanghai.
While the European destinations can be reached via Doha in Qatar Airways, Hong Kong with Dragon Air or Cathay Pacific, and Amsterdam and Netherlands with ArkeFly.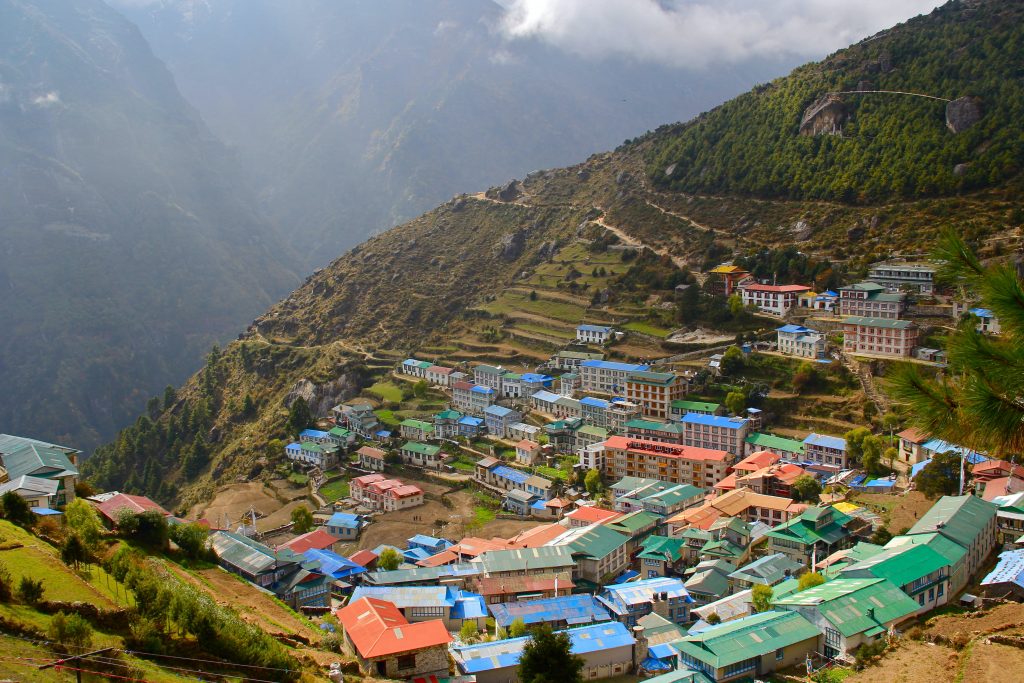 Getting Around Nepal
Getting around places within Nepal isn't the most comfortable transport in the world but it's easy to negotiate if you have the time and patience. Public taxis are cheap as chips, you jump in, pay your $0.30 and wait for the taxi to fill – then you're off. Or if you're feeling impatient you can hire the taxi yourself and go immediately – a 30-minute cab ride in a place shouldn't cost you more than $5. There are also rickshaws available all over, these may be a bit of a bumpy ride but they're cheap and effective. Just don't use them if you're in a rush.
Travelling longer distances is a similar story. Local transport is the only thing available throughout the country, forget about any luxurious tourist buses here! If possible, avoid night buses – Nepalese road-accident rates make terrifying reading and the vast majority of fatal crashes happen at night so where possible make it a day trip! Buses leave the local bus stations either early in the morning (before 7am) or early evening (around 5 or 6pm). Try to buy your ticket a day before and expect to arrive an hour or two later than they tell you.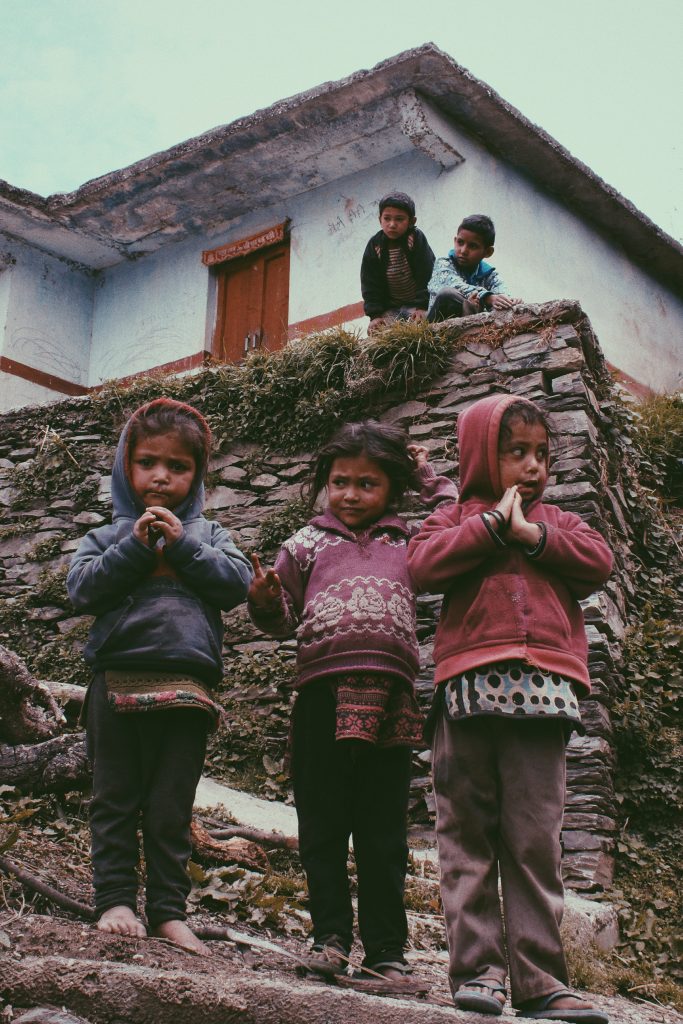 What Is The Best Time to Visit Nepal?
Between September and November and between March and May are the best times to visit Nepal. The temperature is bearable, the rain won't ruin your plans and the mountains should be beautifully clear on your treks.
Nepal has a typical monsoonal climate with spring, summer, autumn and winter as its four main seasons. It experiences heavy monsoonal rains from June to September, clear and cool weather from the month of October to December and January to March and dry weather from April to June.
Is Nepal Expensive to Backpack?
As Nepal is a tourist-oriented country, you will easily find ATM machines in all the major cities. Basic accommodation (no AC, shared bathroom) can be found for around $5 and local meals will set you back around $2. If you don't fritter your cash away on imported beers and chocolate then $20 is a manageable daily budget, not including any trekking fees of course.
People:
Locals: Nepal has an assortment of people belonging to different races and tribes. Nepalese are generally very friendly and helpful. Expect warm greeting and full-blown conversations with strangers, especially outside Kathmandu.
Travellers: There is certainly an older, wealthier group of tourists seen here than in India or Southeast Asia thanks to the world-class trekking on offer. But there is still very much a distinguishable backpacker crowd. When you're in Kathmandu head to Thamel – it's like a slightly hippier, quieter version of the backpacking Mecca Khao San Road.
Communication:
Language: Though the official language of this country is Nepali, the large part of the population speaks in Tharu. Other than that, its close proximity to India has given rise to an increasingly large group of educated Nepalis who have adopted the English language. Communication is rarely an issue here.
Phones: If you're after a local sim card, Nepal's best is probably Vodafone or Mero Mobile.
Internet: Along the length and breadth of Nepal you'll see endless internet cafes especially in Kathmandu and Pokhara. The net is surprisingly quite fast, and in Kathmandu and Pokhara you'll easily find net cafes with connection speeds that allow for skype and uploading pics.
Accommodation facilities: If you're not afraid of a squat toilet and cold showers, you can find guesthouses for less than $5 in most places around Nepal. Kathmandu is slightly pricier.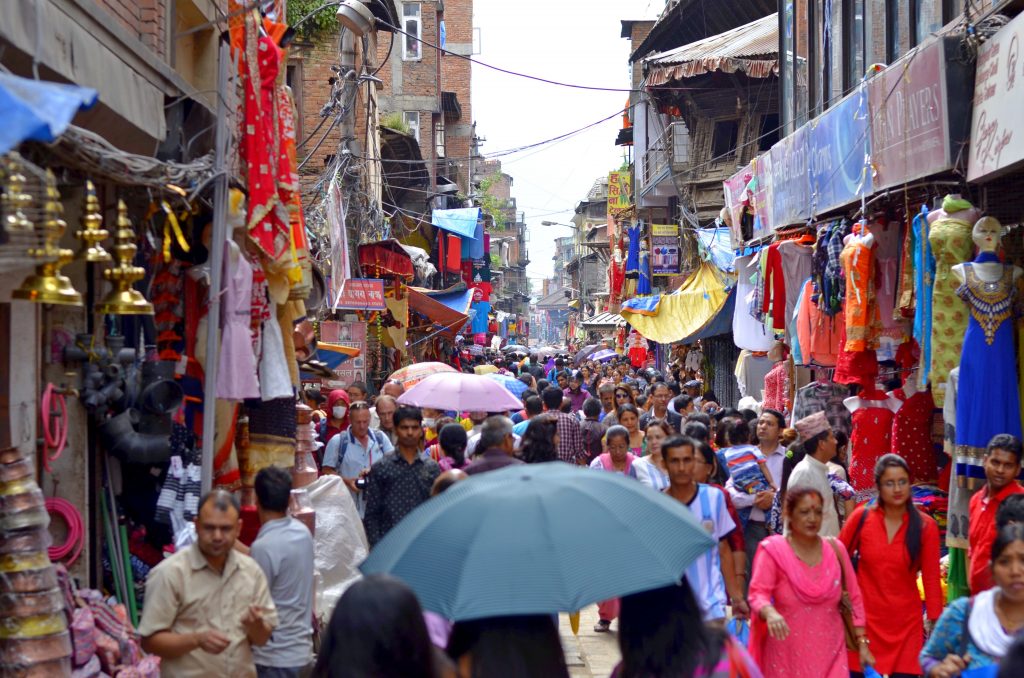 Food and Drinks in Nepal
Make sure you try out the Nepali national meal of daal, bhaat and tarkaari. Only in the tourist districts of Kathmandu and Pokhara will you find your western fixes. Also if you're longing for some booze grab yourself a Jaan, a delicious local Nepali beer or even Raski a spirit similar to tequila (similar in that it gets you drunk fast and makes you feel like death the next day!).
For an average breakfast, $1-2 is enough and lunch/dinner should set you back around $3 or $4. If you stick to the local dishes it will save you a lot of money as Nepalese street food is super cheap and super tasty.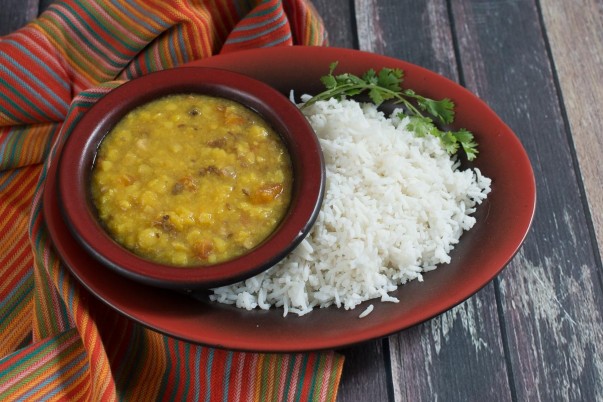 Is Nepal Safe To Travel For Women?
Though once a safe and peaceful country Nepal has over the past few years been subject to harassment, hassle and even violence but none of the recent trouble has troubled tourists at all so worry not! Politics are still a big source of tension in Nepal though so stay smart and follow these guidelines:
Stay away from rallies and demonstrations
Don't get involved in political marches
Try to avoid arriving during elections or voting
Awesome Festivals in Nepal to Check-Out:
Nepal goes crazy for festivals so time your trip right and you could be welcomed by some of the most amazing scenes imaginable!
Janmashtami festival marks the birth of Lord Sri Krishna and is celebrated in the month of August/September.
Dedicated to Lord Yamaraj the festival of Gaijatra is one of the most popular festivals that is celebrated in the month of August/September.
Dedicated to Lord Shiva the festival of Maha Shiva Ratri is celebrated in the month of February/March.
The colorful festival of Holi is a great festival to watch and if you are visiting Nepal in the month of February/March you will get to see it.
Dipawali the festival of light celebrated in the month of October/November will surely leave you stunned.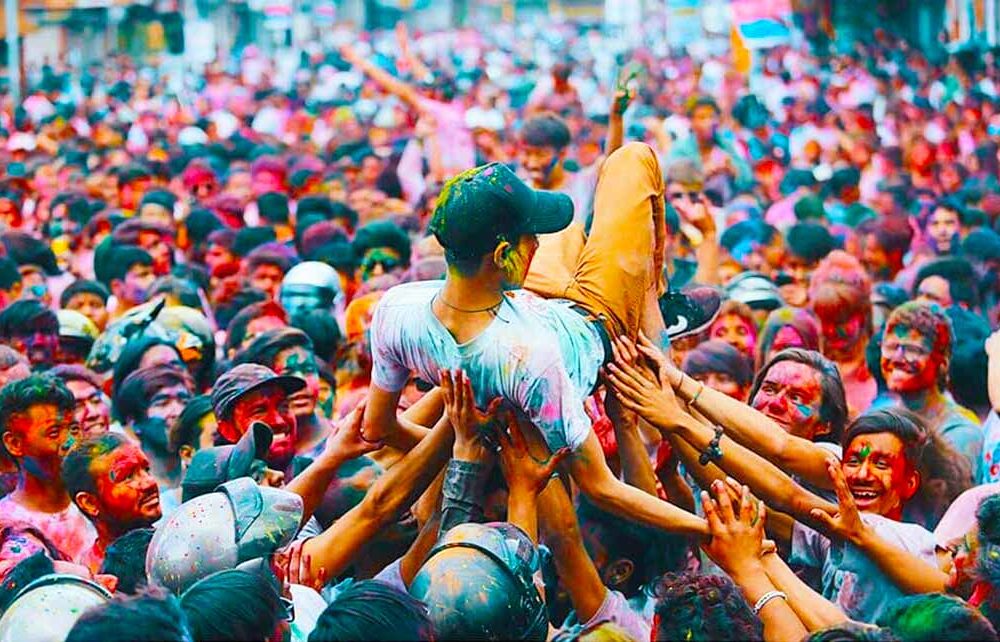 Tips when you Backpack Nepal:
The Nepalis are traditionally deep-rooted and still today they follow some age-old customs. Though they will not rebuke you for unknowingly offending them it would be nice we could heed the following:
Nepalis wear clothes that have them fully covered. Hence, do not wear tight-fitting clothes or clothes that expose your legs or shoulders when you're wandering around their religious sites
Make sure you do not enter a place of worship with your shoes on.
Some of the Hindu temples may not be open to the Non-Hindus. Be smart and always seek permission before entering a Hindu temple.
Thoughts on Backpacking Nepal?
This should be enough info for your arrival in Nepal. If you need any other information just drop me a comment below and I'll try my best to get your answer. Nepal truly is an amazing place and I hope you guys get the chance to experience sooner rather than later. Happy travels!
Remember, never travel without travel insurance! And never overpay for travel insurance!
I use HeyMondo. You get INSTANT quotes. Super cheap, they actually pay out, AND they cover almost everywhere, where most insurance companies don't (even places like Central African Republic etc!). You can sign-up here. PS You even get 5% off if you use MY LINK! You can even sign up if you're already overseas and traveling, pretty cool.
Also, if you want to start a blog...I CAN HELP YOU!
Also, if you want to start a blog, and start to change your life, I'd love to help you! Email me on johnny@onestep4ward.com. In the meantime, check out my super easy blog post on how to start a travel blog in under 30 minutes, here! And if you just want to get cracking, use BlueHost at a discount, through me.
Also, (if you're like me, and awful with tech-stuff) email me and my team can get a blog up and running for you, designed and everything, for $699 - email johnny@onestep4ward.com to get started.
Do you work remotely? Are you a digital nomad/blogger etc? You need to be insured too.
I use SafetyWing for my digital nomad insurance. It covers me while I live overseas. It's just $10 a week, and it's amazing! No upfront fees, you just pay week by week, and you can sign up just for a week if you want, then switch it off and on whenever. You can read my review here, and you can sign-up here!