Sarajevo was a real surprise, developed, bustling, busy and fun. I'd never have expected it to be like this. Sure, Mostar in the south was beautiful, but it still had that Bosnian feel (not least thanks to the bullet holes in all the buildings) but Sarajevo had a whole different feel, Sarajevo is booming.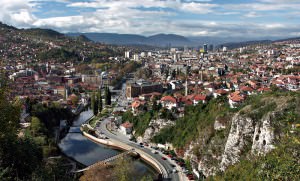 The capital isn't huge by any stretch, and you're free to wander around the city on foot, and although they mightn't be a plethora of things to see here, just chilling in the endless cafes, or rinsing a few beers in a some of the many happening night spots means that 2 or 3 days can pass in a heartbeat. From hiking, to boozing though when you go abroad you should definitely consider travel insurance, available from companies like http://www.endsleigh.co.uk travel insurance shouldn't be overlooked, as if something goes wrong on holiday, it can go very wrong, very fast.
My hostel was on the main strip (you know it's a main strip when there's a dirty big McDonalds 100m from your accommodation) which is ideal when you decide to explore. Like I say, it's not rammed full of monuments but there's still plenty to see, be sure to check out the top 4 things to see in Sarajevo when you're here:
Old Sarajevo:
Think courtyards, mosques, cobbled paths and more kebabs than you can shake a stick at, Old Sarajevo is where it's at. Ottoman architecture dominates and the atmosphere is addictive. Make sure you eat the Cevapi at one of the local haunts (sausage-like meet wedged in a pitta with cheese, delicious). You could spend a lot of time drinking coffee and watching the world go by here, I certainly did.
This is a good 30 minutes outside the city, but it's a great reminder about the chaos that went on in the former Yugoslavia just 20 years ago. The tunnel was handdug when the city was under siege for about 3 years, without it it would have fallen, the museum really gives you a feel for what happened.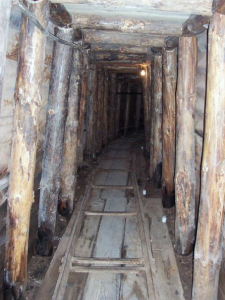 Yellow Bastion/Sarajevo Fortress:
Standard practice for me when I come to a new city, get to a high point and have a good luck The Yellow bastion does that for you. The Vratnik citadel isn't in the best condition, but it's the views you come for so don't complain! There's only one way up, and it's by foot.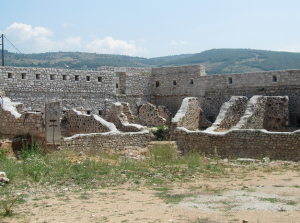 The Start of World War I:
This is the actual spot where WWI started when the Bosnian revolutionary Gavrilo Princip assassinated the Austrian archduke, Franz Ferdinand and his wife, on 28th June 1914. Grim.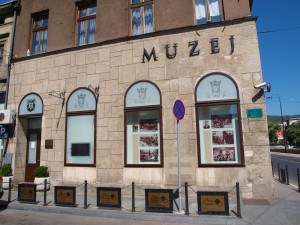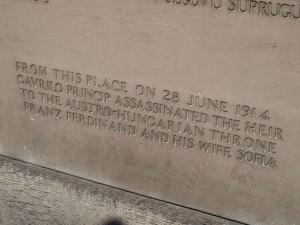 I'll be sad to be leaving Sarajevo, partly because I've loved my time in Bosnia but also because my travel buddy from the last few weeks, Adrian, is leaving. Which has inspired a poignant post I'm currently penning. Anyways, I'm off to Belgrade, Serbia. happy travels.