What a cracking country Zambia has turned out to be! I want to say, right off the bat, everyone should visit Zambia if they get the chance – amazing sights, fascinating culture, warm and open people and scenery to take your breath away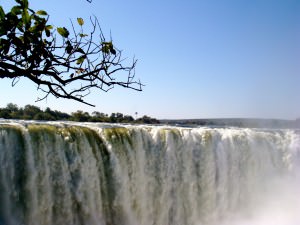 I arrived in Lusaka, the capital of Zambia, headed to one of the 2 guesthouses and threw of my bags. Standard practice with my lack of planning meant that I had no local currency, no idea what to do or see and no map so I spent the rest of the day rectifying that! Walking around the city, people are so keen to talk to you and with the former British colonization, nearly everyone can speak English.
I often had people walking me around the city, showing me where I needed to go and not once was I asked for any form of payment, a welcome break from my years in Asia and the constant haranguing from touts!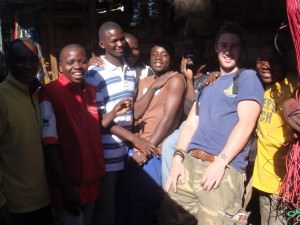 As far as a city goes, Lusaka is pretty relaxed. There's not necessarily so much to see or do but simply walking around and soaking up the atmosphere can easily fill a day. There are a couple of local markets that I walked around which were an experience in themselves and I even managed to find a Subway franchise and treat myself to a footlong meatball marinara (easing myself back into my backpacking ways slowly after a year in Australia :P)
Lusaka soon came and went and I was off on a 5 hour bus (that's an African 5 hours apparently which is somewhere between 7 and 9 hours in reality) to Livingstone, the town closest to one of the 7 Natural Wonders of the World – Victoria Falls. Essentially, Vic falls was the reason I had come to Zambia so I was buzzing at the prospect of finally seeing it. The bus journey was fine, if a little overcrowded, but it was broken up sporadically by various breakdowns, overenthusiastic gospel preachers and wildife so it was certainly entertaining. The roads in Africa, so far, have seemed pretty good so it was relatively smooth throughout (*disclaimer – relatively smooth in relation so some less developed countries I've been too, relative to the West it's like a very, very dusty rollercoaster)
Livingstone is awesome. Of course it's set up for a fair bit of tourism being so close to Vic Falls but it's laid back, relaxed and affordable. I stayed in a cracking hostel called Livingstone Backpackers for around $8 a night for the dorm. I shared a room with a cool Dutch guy who had driven from Holland in a 80's military landrover through the centre of Africa to be here, he had some crazy stories about getting put in prison in the Congo for 3 days en route and taking a secret agent across a few countries over 3 weeks – I love the people you meet on the road!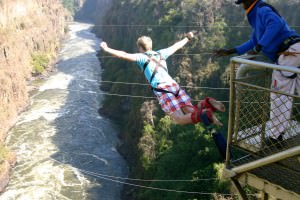 On day 2 I got peer pressured into bungee jumping off the bridge which crosses one of the gorges at Vic Falls. 110m freefall for $110 fee, extortionate – yes, but worth every cent! Jumping off the bridge, into a circular rainbow caused by the mist coming off the Falls, white water surging past beneath you and a full view of the Falls behind you as you bob up and down after your jump waiting to be reeled in. Don't get me wrong, I was terrified but it was definitely something I would recommend.
You can feel the wet mist coming from the falls from nearly 1km away, it truly is something special and you can see the 'smoke' (read:mist) from miles and miles away surging up from the falls high into the sky, it's difficult to describe it so you should come and see for yourself 😛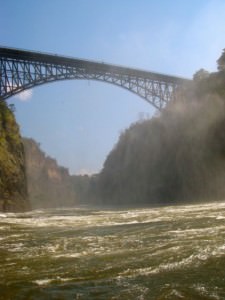 This day marked a special date too – the start of the world cup!! We watched Bafana Bafana (South Africa) draw with Mexico in the local bar and the atmosphere was great, I really hope an African side goes far in the tournament because the continent will go crazy. After the game we got dragged to another couple of bars and then to a Zambian club and let me tell you, these guys no how to have a good time!! Everyone ear to ear smiles, dancing like crazy, buying me drinks because I was a guest in their country – one of the best nights out I have ever had for sure, I clambered back to my dorm about 4am I think :S
Early start the next day, pretty standard in Africa it seems so everyone is up around 7am. I went with the crazy Dutchman and his car to National Park to see the Falls close up. The water levels at the moment are the highest they've been in 40 years so the mist is at an all-time high, which is a sight to behold. I think to get the best experience you would need to come both at the peak of wet season to see this and also at dry season to see the sheer size of the falls, or am I just looking at reasons to come back?! We walked around the park, monkeys running around EVERYWHERE, completely unperturbed by humans. I was walking around in flipflops when some guy tells me to go down a track because it's beautiful but "watch out because I saw a cobra down there" WTF?! You don't here too many sentences like that back in Ireland.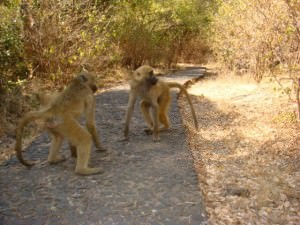 It's almost needless to say but the Falls up close are something else. The noise is deafening and the volume of the water is incomprehensible, my photography does it no justice at all but here are a few snaps regardless: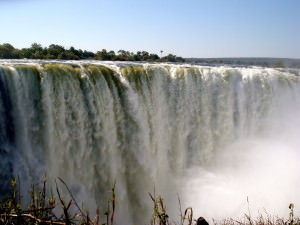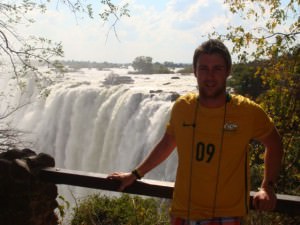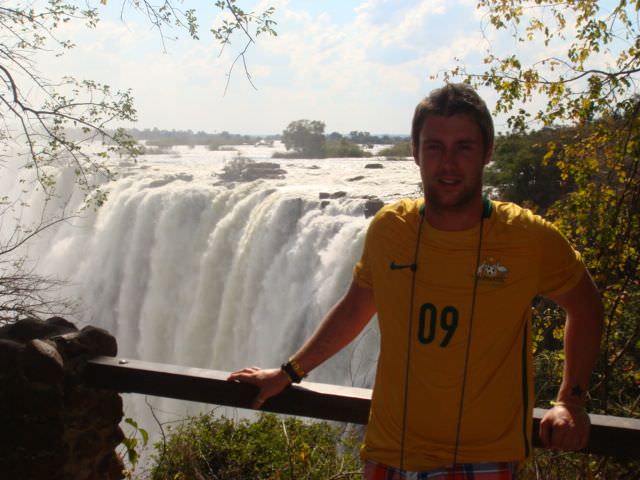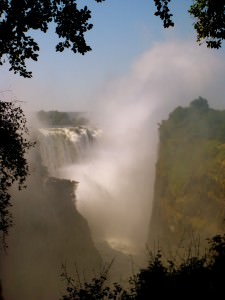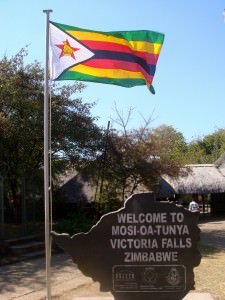 At one point you cross a bridge probably 100 metres from the centre of the falls and as you cross you are entirely engulfed in the spray, literally soaked! Brilliant experience and you can hardly see anything due to the amount of water in the air – crazy.
I'm back in the hostel now, thinking about leaving Livingstone today  I have to be in Johannesburg by in 3 days for my first World Cup match and I have no idea how I am going to get there :S either through Botswana or Zimbabwe by bus I guess…
STOP PRESS:
Luckily I bumped into some guys who are also going to Johannesburg via Botswana although they are aiming to arrive one day later than me, rather than go alone like Steven F*cking Glansberg I thought I'd arrive in South Africa a day later with them. Anyway, that meant I could visit the Victoria Falls from the Zimbabwe side of the border this time so I nipped over to Zimbabwe today and WOW!!! I thought it was amazing yesterday… the Zim side  blows the Zam side out of the water, it was awe inspiringly beautiful today, from the Zim side you get a much better grasp on the sheer size of the falls and they are much better viewpoints so if you make it this far then go that extra step and check it out from Zimbabwe – you won't regret it!