A Break in Liverpool
It's always a great idea to bookmark cities in the UK for weekend breaks or short holidays, so when you do get time off work you're not sat around the house with nothing to do. Sights and sounds are about in a place like Liverpool; I can't recommend the city for a little holiday enough.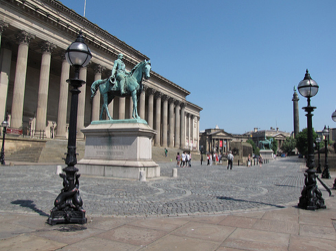 A thirst for Knowledge
There are so many museums in Liverpool, you won't know which to try first. No matter what your taste, there's something for you.
From the fascinating Maritime Museum to the heart wrenching International Slavery Museum, you'd be surprised how much you'll learn. And if you're more of the arty type, it's creativity abound in the Lady Lever or Walker art galleries.
Place your bets!
Aintree racecourse is a must-visit, whether you're after a bit of a flutter or looking to do some serious gambling. Playing host to the most famous race in the country – The John Smith's Grand National – Aintree pulls out all the stops when it comes to racing.
If you're not too savvy on betting, it's worth paying a visit to Ladbrokes. They know their stuff and have some great odds on the Grand National and all races taking place at Aintree, so you can be well prepared for your visit!
Gastronomic Gurus
One of the best things about Liverpool is you're never too far from an excellent eatery.
I'd recommend a visit to Etsu while you're there. This cosy and stylish restaurant serves up some of the best Japanese food and cuisine and their friendly waiting staff are always happy to answer any questions you might have about the food and culture of Japan.
If you're vegetarian, lunch at The Egg Cafe is a must. Just a stone's throw away from the high street, The Egg serves up delicious vegetarian and vegan food in a relaxed and cosy atmosphere.
 Going Ape
Spend the day at the nearby Chester Zoo and get up close with some magnificent animals. If you've no car, there's a regular train to Chester and an easy bus link from Liverpool station.
Don't miss the amazing animal exhibits and beautiful gardens. Seeing such rare animals as a Komodo dragon hanging out with Birds of Paradise and Socorro Doves is a real treat.
For a holiday break or a long weekend, make Liverpool the next on your list.
(Image from Friar's Balsam on Flickr)