A testament to the true power of nature, the volcanoes of Hawaii are a spectacle to behold unlike anything else on earth. With many still bubbling centuries after giving the island chain its existence, popping yourself up out of your chaise lounge and making the trek to a crater or active cone should certainly make your list of things to do on your trip. From the arid faces of Haleakala to the tree-lined edges of the Kilauea Caldera, you'll be in the thick of ecosystems you're unable to experience often and surrounded by centuries of myth and legend. Volcano exploring can be the perfect excuse for island hopping, allowing you to experience a bit of each unique puzzle piece that makes up this Pacific paradise. On excursions such as these, you'll be able to learn something new, break a sweat, and snap a photo that you'll marvel at forever all in one go–a true Hawaii special! Here are some of famous volcanoes that you won't want to miss!
Kilauea And Mauna Loa–Big Island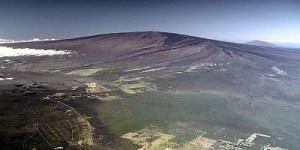 For true volcano action, meaning magma overflowing and crashing down the hillside, Kilauea is your best bet. Part of the Hawaii Volcanoes National Park, you can witness one of the world's most active from a safe distance. Stopping by the visitor's center is a must, as it will provide with you tons of information on the history of the park and specific information about what you're seeing. Staying at The Hawaii Volcano House, which dates all the way back to the 1846, offers you close proximity to Kilauea and Mauna Loa, the world's largest volcano by volume, in either cabins or campsites!
Diamond Head Crater–Oahu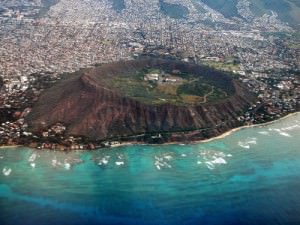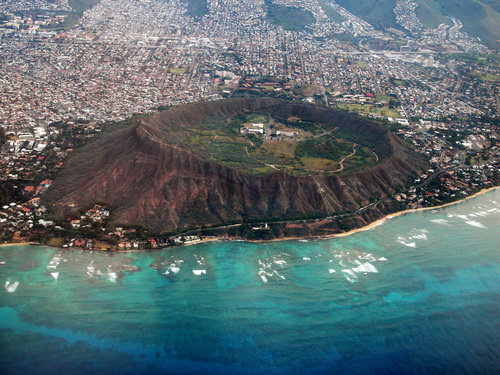 Overlooking Honolulu and Waikiki is Diamond Head crater, an extinct tuff cone dating back 150, 000 years. The cone is synonymous with the capital city, and today provides great hiking and views of the Pacific for residents and visitors. The tuff cone is part of the Honolulu Volcanic Series, connecting it to the larger volcano that birthed Oahu–Ko'olau–despite the latter having been dormant for years. Whether you have an interest in geology or are simply a fan of pop culture (the crater was the site of a game show in the 60s), going for a walk up to the summit will be a fun adventure for everybody.
Haleakala-Maui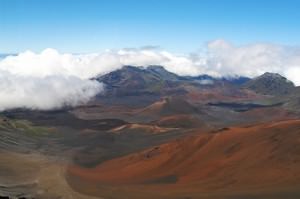 It's difficult to visit Maui without stepping foot on Haleakala, as it makes up 75% of the island. Hiking around the crater of Haleakala in the National park is slightly dangerous, as the areas of lava flow are not as clearly distinguished as those on the Big Island. Once you've combed the summit and seen some of the bizarre flora that grows along the barren hillsides, make your way down to the Kipahalu section of the park, where you'll be able to walk through some lush rainforests and take a dip in one of the natural pools you'll find!­