We all have different ideas about what makes a great holiday. Some like to hit the ski slopes while others like lazing around the pool. Some go for family package holidays in well-known resorts while others like to go off the beaten track and explore.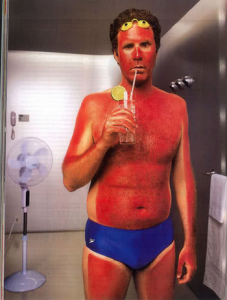 Everyone, though, wants to make sure their home and car are safe while they're away.
Major airports provide people with the opportunity to park their car safely and securely for the duration of their trip abroad and by visiting http://www.thomascook.com/holiday-extras/airport-parking/glasgow-parking/ you can see a great example of how well your car can be looked after by firms like Thomas Cook.
But are you looking after yourself?
No protection
Research shows an increasing number of people are failing to find out about the customs and laws of countries they're visiting.  Many more are not protecting themselves with travel insurance, meaning big medical bills in the case of injury or illness.
The Foreign and Commonwealth Office says it helped 19, 000 Brits abroad last year alone and warns people to find out about where they're going and plan accordingly.
Things to remember before you go …
… read the small print
Many of us say yes to travel insurance without bothering to read the policy through thoroughly. Make sure the policy is the right fit for you and ensure you declare existing medical conditions otherwise you may render your insurance void.
… pack what you need
Sounds obvious, but it's not just about taking your swimming costume and sun cream. It's about ensuring you take all medication you may need for the duration of your stay and having relevant vaccinations if you need them before travel.
If you have medical issues, research nearby doctors, hospitals etc before you go.
… know where you're going
There are plenty of books and online information about the customs and laws of certain countries, for example the higher age of consent for drinking alcohol in the USA. There are some fairly obscure laws in some countries – did you know it's illegal to feed pigeons in Venice? Or that wearing camouflage clothing is banned in Barbados?
Read up before you go and you won't be caught out!
Many holiday horror stories can be avoided with simple research. If you're not sure where to find info on certain resorts, Thomas Cook tour operators can advise you and make sure you have a holiday to remember for all the right reasons.