When many people think of cruise holidays, their thoughts immediately go to warm temperatures, crowded beaches and refreshing pools of water. While this might be a dream holiday for lots of people, it certainly isn't for everyone. That doesn't mean, however, that there isn't a cruise that might still be perfect for you. Bargain cruises to Scandinavia are rapidly becoming more popular among travellers that are interested in atypical destinations, a diverse group of cruise ship passengers and cooler temperatures. Here are some of the top reasons to choose a cruise with a Scandinavian destination.
Atypical Destinations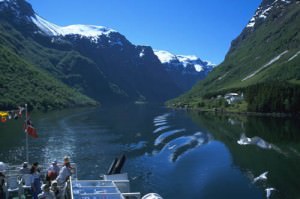 Perhaps the best part about enjoying a cruise in Scandinavia and the Baltic Sea is knowing that you are going somewhere that most people never will. Although the popularity of these cruises is certainly growing, most passengers still prefer the more traditional cruises along the Mediterranean or in the Caribbean. For those who would prefer to admire breathtaking scenery and fjords and take in cultural hotspots than relax on a beach, Scandinavia is clearly the answer.
Historical Cities
Although a trip to countless coastal beaches in Mexico can be fun, not all travellers look for that in a cruise. On a Scandinavian cruise, many of the destinations are cities and villages with a vibrant culture and a rich heritage. Places like Copenhagen, in Denmark, Helsinki, in Finland, or Stockholm, in Sweden, all have coastal locations and are typically included on a cruise itinerary to this region. Each of these historic Scandinavian cities boasts museums, art, galleries and breathtaking architecture that makes the holiday one that few passengers will ever forget.
Breathtaking Scenery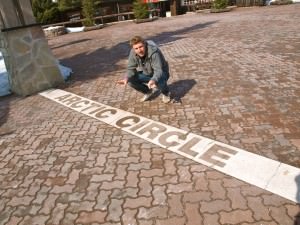 One of the most popular routes for Scandinavian cruises is along Norway's coast. This is more than a chance to stop at Norway's great coastal cities and towns, as it allows passengers to take in the often icy but incredible views of the shoreline right from the ship. Some cruises can head up the coastline all the way to the Arctic Circle, allowing visitors to see a landscape that few people will ever have the opportunity to see.
Cooler Climate
You can probably guess that most passengers on Scandinavian cruises aren't there to get a tan. Although summer cruises are incredibly popular and often boast sunny days, the temperatures are much cooler in Scandinavia than they might be in places like Italy or Greece during the same time period. For those passengers who prefer cooler weather, this is an advantage.
High Quality Cruises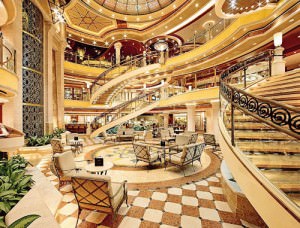 Since cruises to Scandinavia are often less popular than jam-packed holidays to the Caribbean, you can expect these cruise ships to be less busy, less chaotic and often more luxurious.
These reasons are just a few of the most common benefits of choosing a cruise holiday through Scandinavia and the Baltic Sea.