Tricks and tips which can help you to put an end to ruined travel images.
There are few things more frustrating when you travel than trying to capture the splendor of what you are looking at or the moment that you are living, only for your lack of photography ability to ruin what should be a special shot. You are not alone in this at all and it is a common annoyance for many people who take off to some of the world's most amazing places, yet come back with images that look as though they are from some bygone era. Thankfully however if this happens to you, there is an amazing piece of software which can help you out.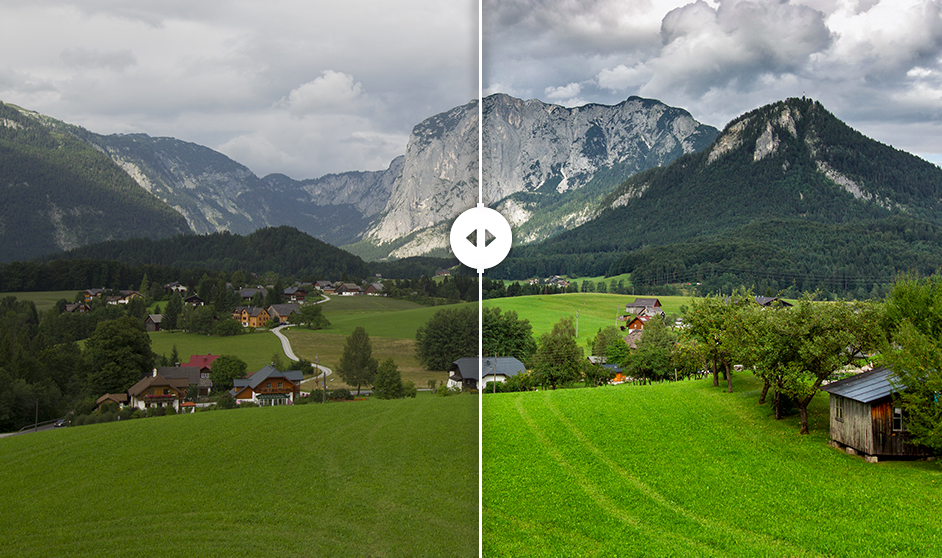 PhotoWorks For You
PhotoWorks is a company which offers a fantastic product which can help you to fix up those photos which didn't quite come out as you had planned. You can also use this software to enhance images and get creative with the shots which you have taken. PhotoWorks makes this easy to do with a clean interface and simple navigation through its many tools which you can use to sprinkle some magic on your travel images.
Using this software, here are some of the things which you can change about your photos.
Unwanted People
Sometimes the image isn't ruined because of your lack of ability, but because someone you hadn't seen at the back of the image didn't realize you were taking a photo. Perhaps you wish to remove someone from a picture who is no longer in your life, and you want to put the picture on show. If you are wondering how to remove someone from a photo then you simply use the healing brush tool, and remove any tourists or unwanted people from the shot.
How to Fix Overexposure
If you have taken a too bright picture then this is likely down to the angle of the sun or the level of light which is in the shot, and this bright light affect is what we call overexposure. Instead of getting rid of the photo however, you can use a number of tools to fix an overexposed photo. First try the automatic lighting correction, then you can play around with adjusting the overall exposure and you can even tweak the white color in the shot and the highlights until you get the image right.
Image Lacks Punchy Colors
Unless you have some serious photo taking skills then you likely feel a little disappointed when you see the colors of the snaps which you have taken from your trip, and perhaps the lack of real punch and boldness in those colors. Once again the software comes in handy here and using the enhancement tab you can play around with the tones and the shading of the image so that you can really bring the life out in the shot. Even if you are not sure what you are doing here, you can have a play around with the tonal sliders until you get what you are looking for, if you make a mistake or go too far, simply start again from scratch.
Bringing Out The Best in People
Sometimes we get those amazing shots but we aren't happy with how we look in them, a little sunburned, perhaps showing signs of a lively night out before the photo, if you are unhappy with how you look then you can use this software to really switch things up. There is so much you can change here from increasing the smoothness of the skin and the whiteness of the teeth, to removing bags under the eyes and covering up red blotches. With this bit of kit you can make yourself look every bit as amazing as you felt when the shot was being taken.
Switching Backgrounds
Fancy taking that pic of you and your friends and getting creative? If so then why not use the 'Change Background' tool which will whip you and your friends right out of the shot and then allow you to put yourselves in any kind of scene. This is great for having fun with and you can even use those images to send funny birthday cards or jokes.
This piece of software is so simple to use and for any of you who love to travel, it's an essential if you want to make sure that those images you snap look amazing.