The Mediterranean has been the cradle of western civilization since ancient times and beyond. Few places in the world have seen empire after empire rise and fall the way this region has, and through every age, island life in the Mediterranean has been held synonymous with luxury. With diverse landscapes and a distinct cultural flair, here are three islands that epitomize the heart of the Mediterranean.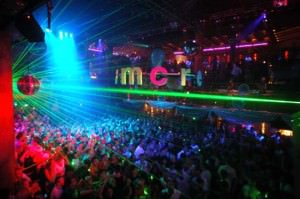 Ibiza
Apart of an archipelago off the coast of Spain, probably the most famous of the Balearic Islands is Ibiza. Known for attracting beautiful, young Europeans on their summer holiday, it one of the top party spots in the world. The clubs are tremendous—with top international acts spinning electronic beats for thousands of revelers until dawn. Ibiza Spotlight is the best source to keep up to date with scheduled lineups, buy tickets, and tips for newcomers. Of the top clubs is Amnesia, a three-time consecutive winner of "Best Global Club" located in San Rafael. Its talented DJs, surreal light shows, and chilly ice cannon unleashes a feast upon the senses.
Corsica
A territorial collectivity of France, Corsica is known as the "Isle de Beauté, " or Island of Beauty. Besides being steeped in character and history, it is the unspoilt landscape that makes it the pearl of the Mediterranean. Over a third of the island is a national park and pristine beaches encircle the island. Embarking on one of the long-distance walking trails is almost essential in Corsica, with a popular choice being the most difficult of the Grande Randonnée, the GR-20. At a distance of 192km, the trail stretches almost the entire length of the island. Slicing through the mountains, the 15-day journey rewards with stunning panoramic views. An amazing way to explore this region is with a Cunard cruise, click here for further details.
Malta
A small European nation nestled just off the coast of Sicily, the island of Malta is a prolific tourism hotspot. With an inviting balance of temperate climate, exotic scenery, and a bustling nightlife, boredom is simply not an option. A stone's throw from the coast of Italy, the natural harbor Port il-Kbir (Grand Harbour) is the oldest and busiest passenger port in the city. The main trade-routes of the European Union often pass through Malta, and the Maltese have not let that opportunity go to waste. Also serving as a gateway to the cultural heart of Malta, many of the island's best bars and restaurants are in close proximity. The cuisine is unmatched, both in variety and quality among the Mediterranean nations.