If you're in London to see the sights and have some fun, it may surprise you to learn that in a few short hours you could also be exploring Eurodisney without ever needing to take to the air! The Eurostar train offers a high speed train connection service between London and Eurodisney (now known as Disneyland Paris) seven days a week.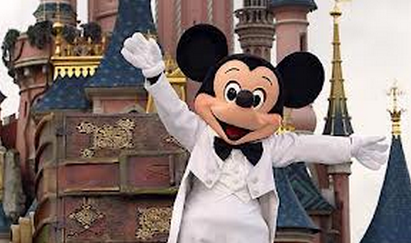 From St Pancras Station in central London, you can catch the Eurostar from as early as 06:50 with the last train leaving for Paris at 17:04. However, if you want to get the train direct from London to the Disneyland Paris resort without taking any connections, then you must board the 10:14 train at St Pancras. All other Eurostar trains have a connection at Lille. Disneyland Paris is located at Marne La Vallée–Chessy station in East Paris.
The Eurostar makes use of the Channel Tunnel which connects England with France under the English Channel. This high speed train can have you in another country in less than two hours, and the entire trip between London and Eurodisney takes between three and four hours, depending on whether or not you opt for a connection at Lille in France.
Save money on your tickets to Eurodisney with AttractionTix which offers exclusive tickets and discounts that are not available anywhere else. Disneyland Paris gives you and your family the opportunity to experience the very best of Disney without the need to cross the Atlantic. AttractionTix can also save you money on transport from different locations around Paris, and include FASTPASS, meaning that you won't have to wait in the queue when it comes to some of the park's most popular rides. What could be better than that?
Eurodisney brings most of your best loved children's characters to life with new adventures taking place in each corner of the park. Set sail with Jack Sparrow with the Pirates of the Caribbean adventure or step into the world of tomorrow in Discoveryland. Of course, anyone who visits Disneyland can't leave without being blasted into space on Space Mountain, but if the kids are too young for such a zero gravity experience, there's always Buzz Lightyear's Lazer Blast to see them through an action-packed ride against the evil forces of the universe!
If you've tired of the fun and are just looking for some escapism, Walt Disney Studios Park offers you a glimpse behind the scenes at how some of Hollywood's greatest animated movies are made. Then pop over to Disney Village for a little peace and quiet, or carry on with the fun at the many bars, cinemas and restaurants on offer.
When it's time to head back to London, wave goodbye to the magic of Eurodisney and head for the train. If you've planned your day carefully, it's possible to get a direct train all the way from the Disneyland Paris resort into central London, but if you get a non-direct train then it's just a matter of a simple stopover in Lille before you're back in the United Kingdom.