So you've got your backpack packed and you're ready to hit Europe for a few weeks or months of adventures! If you've done any kind of trip planning, you're probably aware of the vast multitude of places you can see and things to do in Europe, which could be overwhelming! But if you're traveling on a budget, you can stretch your money farther and have some awesome experiences by visiting these cities: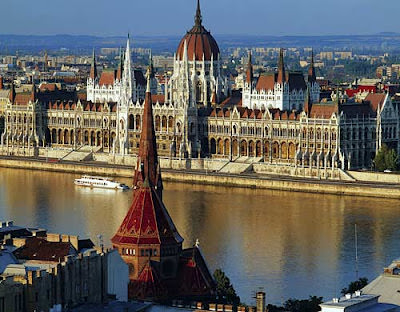 Budapest, Hungary
Budapest is a gorgeous city filled with history, impressive architecture and cultural richness without the price tag of a city like Paris or Rome. You'll be amazed at the classy atmosphere and amenities available while still found at a bargain. Check out the sights on Castle Hill and don't forget to try one of the famous bathhouses. The food is filling, spiced with paprika which might not appeal to everyone…but Budapest is international enough to have a wide variety of cuisines available.
Prague, Czech Republic
Just a bus ride from Budapest, Prague is a fairy tale city with a magical feeling you won't be able to shake. And since they use the Czech crown instead of the Euro, it's much cheaper to travel here. Beer is cheaper than water, and an abundance of hostels means you won't have to spend much on accommodation. Prague is also central to travel to many other spots in Europe. If you use GoEuro to look up your desired route, they'll come up with the cheapest flights, buses and trains all in one go. It's a great resource for travelers, especially from a city like Prague that connects Western and Eastern Europe.
Lisbon, Portugal
The historic port city of Lisbon sits on 7 hills overlooking the port, giving you a gorgeous view anytime of day or night. Here you can experience Spanish culture without the price of a bigger city like Madrid or Barcelona. And Lisbon is packed with hostels that compete fiercely with each other and all rank very high on Hostelworld's Best Hostels list- so you can stay somewhere great for a great price!
Berlin, Germany
The international and vibrant city of Berlin is a great pick for young travelers, as it has a thriving nightlife and alternative scene. Don't miss the free walking tour to learn all about the city's fascinating history and get a grasp on its layout. You'll find cheap hostels and bars dotted all over the city, amidst interesting galleries and artist's lofts. You can also go on a cheap pub crawl to meet other fellow travelers.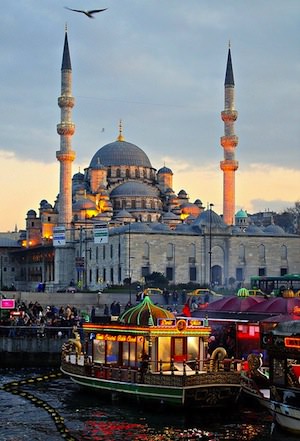 Istanbul, Turkey
Istanbul isn't as cheap as it used to be and it is a bit out of the way (straddling Europe and Asia), but you'll find that once you're here you can subsist on quite little money. And because it's one of the worlds greatest historical cities, it's one you'll want to devote at least 3 or 4 days to. Exotic temples, colorful markets and a vibrant international population make this an exciting city to visit. And the delicious, cheap street food will keep both your stomach and wallet full.