You'll be hard pressed to find a single bad bottle of wine in any of these great wine regions. Not only does Europe produces some of the finest wines the world, each region is also home to stunning landscapes, rich history and interesting cultures. Here are just four of Europe's best wine regions you need to visit: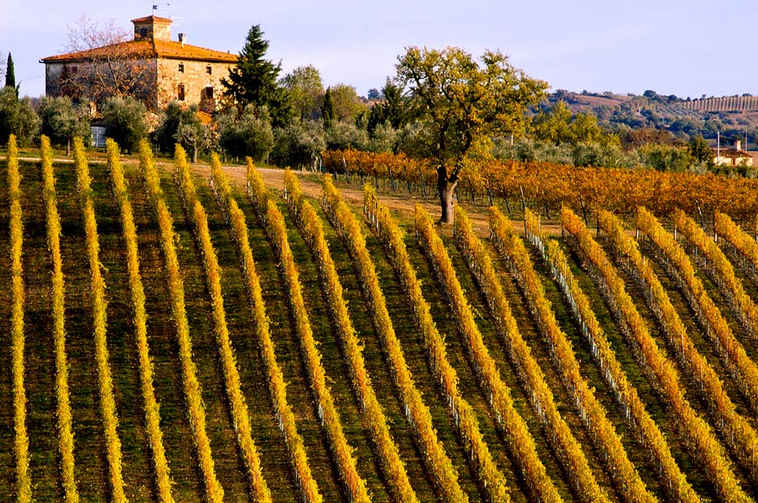 Tuscany – Italy
A no-brainer for any self-proclaimed wine aficionado: Tuscany is one of the most famous wine regions in Europe. If you can pull yourself away from the sights of Florence for just a day, you can experience one of the most breathtakingly beautiful vineyards going. Attracting thousands of visitors every year, Tuscany has become renowned for its Chianti, Vernaccia di San Gimignano and the more recent "Super Tuscans" brands.
Once you've had your fill on scrumptious wine, there are many other things to see and do in the area. Read through our Florence travel guide so that you don't miss a thing!
Aquitaine – France
In 2011, a bottle of the 1811 vintage Château d'Yquem was sold at auction for a whopping 117, 000 dollars! Where was it produced? In Aquitaine of course. Sample some of the finest red and white Bordeaux vintages in one of the many stunning chateaux in this region.
Once you take a sip, the urge to take home an entire crate may be too much to bare. If you intend on making an international payment on a delectable premium bottle, Travelex can help you to transfer your money overseas and lock down a good exchange rate. Even if you're not crazy enough to splash out on an 1811 vintage, transferring your money online before you visit will save you a lot of hassle.
La Rioja – Spain
Nestled in the foothills of the majestic Pyrenees Mountains lies the wine making region of La Rioja. Take a trip up the rocky landscape, soak up the views and wash it all down with a wine that has earned its worldwide reputation.
Bordeaux – France
Bordeaux is known the world over as one of the most prestigious wine regions in the world. The sheer variety of exemplary wines produced in this region is staggering: it's no surprise that it's argued to be the wine capital of the world. The area is also bursting with heritage-listed buildings, stunning landscapes and medieval villages steeped in history.