Every person has the desire to travel, whether they know it or not. The hardest part about travelling is the organization of the travel itself, there are a number of websites and travel agents advertising competitively priced getaway deals and packages to places like Thailand, Bali and other destinations in South East Asia. Choosing one of these is just the beginning, how you spend your whilst there can far more important than the travel deal.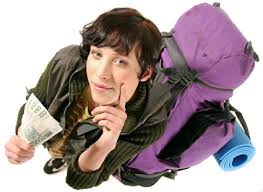 Eating at the right places
Seeing a Starbucks or an Irish pub can be a welcome and familiar sight, but avoid these because they tend to be very expensive. Don't forget that you are in a new country to experience new things! This is also important when buying food, whether from a restaurant or supermarkets, as you will notice that western foods are a lot higher in price compared to local foods. It is also important to avoid buying food from restaurants that are close to large hotels or resorts, not only will the price be higher, but the food is more likely to be less authentic and more westernized. It is a great experience to eat street food, however be careful to choose food that you can see has been freshly prepared.
Drinking
Drinking can be an expensive part of any holiday, it forms a very important role in the social component of travelling. Travellers often meet and socialize over alcohol. There are many places in Thailand where you buy alcohol cheaply for example 7/11 and drink these before going out. In places like Thailand it is common for many bars to charge a large amount for the first drink you have and reduced prices for drinks purchased after this, this is the equivalent of a cover charge.
Transport
Transport is probably the most important part of any holiday experience and can be some of the most expensive for the unaware traveller. First and foremost walking should be your friend, because the best way to discover any new place is by foot, often you will come across things you would not normally see by taking a taxi or bus. Obviously it is not possible to walk everywhere, but when taking other forms of transportation to other sides of the country it is better to consider all options, however easy it is to fly it may be better and more economical to take the bus. You are more likely to meet other travellers in a similar situation to yours, but it is extremely important to weigh up the time and convenience of transport based on the length of your holiday and your budget.
With so many travel deals and the words Bali and Thailand flashing into your head, it would be easy to just take one these getaway deals or packages, but with some organization and the tips above you can have an incredible holiday filled with many experiences and new friends on a shoestring budget.