A holiday to Florida is on the top of most families to do lists. It has so many attractions and so many sights that it really is a dream holiday. One of the main reasons why families visit Florida is to go to one of the many Disney attractions, sometimes this can be expensive so it is always good to find the most cost effective holiday for you and your family. There are many affordable Orlando holidays out there, if you look hard enough you will find some fantastic deals that will fit your budget. If you do your research you will find some great packages, one thing that will always ensure a great deal is being flexible. If you are flexible with your dates and timings it means that you may be able to find a better rate. Once you have found the right package it's time to start looking at getting the most for your money when you're on the ground in Florida. Here is some great advice on how not to break the bank at the Disney attractions: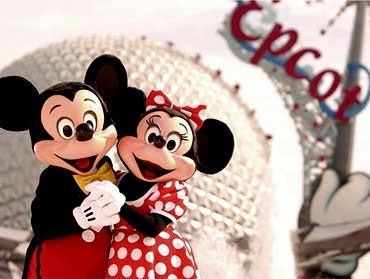 Tickets
You should, where possible, book your tickets in advance. The longer the ticket is valid for and the more in advance you purchase, the better deal you will get. There is a ticket available for 14 days that will get you unlimited access to all of the disney attraction, it includes theme parks, golf parks, water parks and more.
Refreshments
Food and drink inside the parks is expensive. If you must eat and drink inside then the best idea is to go for a buffet, this way you will make sure you get the most value for money. You can bring your own picnic into the park, just let one of the security staff know that you have food – this will avoid any lengthy security checks. The best time to eat in the park is when there are processions/parades, people will be watching the parades and the restaurants will be less busy.
Accommodation
When you choose your hotel it is always tempting to choose one of the the Disney hotels, they are located next to the parks. They can however increase the price of your holiday. There are ways to find some good prices on accommodation. You can rent a whole house just on the edge of the Disney boundary. Renting a house means that it will be self catering, you buy and cook your own food which is great. It's also nice to have the family together in a house and cooking together. If you're going with friends then it brings the cost down even more because you will split all food costs.