When I was about eight years old, my family took a vacation to the Caribbean. Island paradises hold a special place in my heart, for obvious reasons, and I was left with a lifelong positive impression. There are over 7, 000 islands in the region, with political statuses ranging from sovereign states to dependencies. A lot has changed since then, so here is an updated guide to one of the most beautiful places—St. Martin.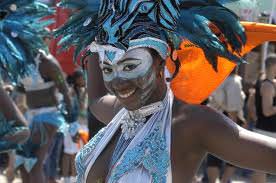 The "Friendly Island, " as it is known, is split between French and Dutch territory. This division has existed since the 1600s, but is casually enforced when it comes to checks n the island. It has resulted in an interesting fusion of cultures, with African, British, Dutch, and French influences on the native Creole population. In addition, the prosperity of the island has led to considerable immigration from nearby nations, leading to an even more interesting mix of traditions and languages. The country is especially well-known for its quality cuisine. The majority of St.  Martin's population lives on the southern (Dutch) side.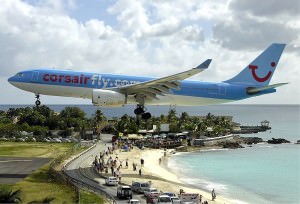 The main draw is, of course, the beach. Crystal clear water, white sand, and a lively atmosphere contribute to make it a very pleasant place. Snorkeling with tropical fish is easy, and boat trips to neighboring islands make for fun diversions. An interesting phenomenon of St.  Martin's geography has led to immense popularity of Maho Beach, located a few meters from the end of the Dutch airport. Tourists arrive in time to see planes land from a ridiculously short distance, a surprisingly fun activity. While there is some minor safety concern from people standing too close to the fence and being blown backwards by extreme drafts caused by larger planes' landing processes, in general it is an entertaining experience. Other activities include shopping in local and tourist markets, catching live music performances, and going dancing.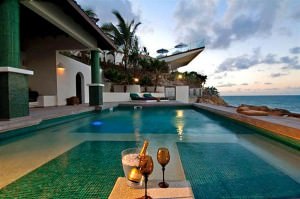 Accommodation on both halves of the island tends towards luxury hotels, but there are definitely midrange options as well. One of the most relaxing choices can be to stay at a villa. Villas in St. Martin range in price and amenities, but offer immensely luxurious surroundings and features like pools, five star restaurants, helpful and multilingual staff, and extensive concierge services. If experiencing paradise is your goal, this is an awfully good way of going about it.
St. Martin is only one of many islands in the Caribbean, but it is one of the most popular with good reason. Holidaying here is the perfect escape from mundane life, bad weather, working too much, or anything else. It's good for families, romantic getaways, and meeting other travelers, and experiencing a healthy dose of local culture. Definitely worth checking out!