Despite the rising cost of living and the seemingly endless pressure on bank balances, it is still possible to enjoy a week or two away and jet off to sunnier climes without worrying about your financials.
While trips to the Dominican Republic might not quite be in your remit, there are plenty of bargain getaways available much closer to home that certainly tick all the right boxes.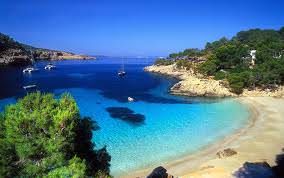 The Greek islands are a firm favourite with holidaymakers and for good reason too. Not only do they provide affordable getaways with a range of accommodation on offer, from basic self-catering apartments and room-only hotels right up to all inclusive luxury, they also provide a huge range of choice when it comes to holiday experiences too. It's not all about sitting on the beach and topping up your tan (although naturally this is high on the to-do list for many visitors). Greece offers spectacular scenery, fascinating ruins from ancient civilisations, fancy fables of gods and monstrous beasts, and soaring peaks and pine-studded hillsides just waiting to be explored.
And when it comes to finding bargain family holidays, Greece is just one of many European destinations that effortlessly fits the bill.
Packed with child-friendly resorts and family-centric hotels offering well-run kids' clubs, a fun environment for tots and local activities by the bucket-load, you'll never be short of things to do which will keep cries of "I'm bored" safely stashed away. Many holiday resorts have local water parks with fast flumes, plunge pools and fountains to keep the kids entertained, and there are always plenty of boat trips or activity-laden days out on offer, from jeep safaris to glass-bottomed boat tours.
So whatever your personal taste and however small your pocket, there are always plenty of package holiday options to suit.