Antigua was the next destination on my Guatemalan adventure. It was the place I was most excited about visiting too, I had heard so many great things about how beautiful it was, how low-key it was, how the climate was perfect so I was ready to experience all the brilliance myself.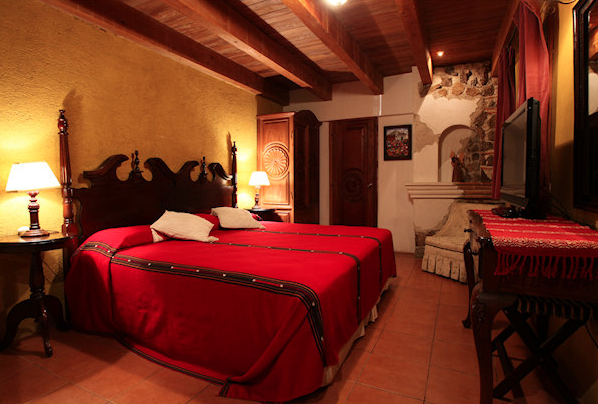 From Rio Dulce to Antigua is about a 5 hour 'chicken' bus (I used to think this was a tourist thing, calling the buses here 'Chicken' buses but actually that's what they're referred to locally too, because yup you could easily be sitting beside a bunch of chickens being transported from one town to the next).
I had planned to spend 3 days in Antigua, the longest stay of anywhere in Guatemala and after a couple of days in rustic Rio Dulce, where the internet was a bit of a struggle, I was keen to catch up with work whilst exploring the town.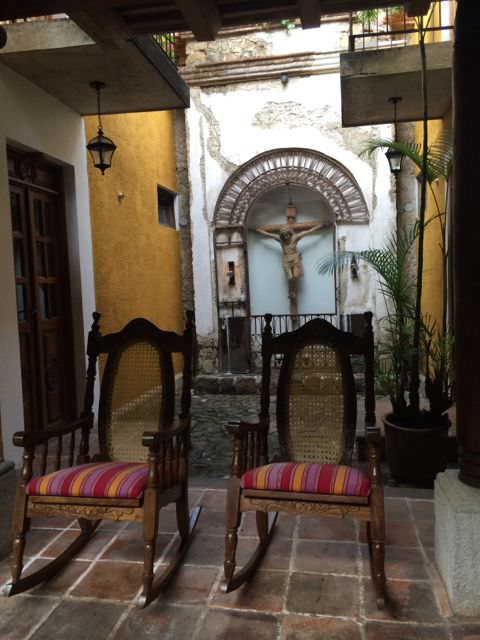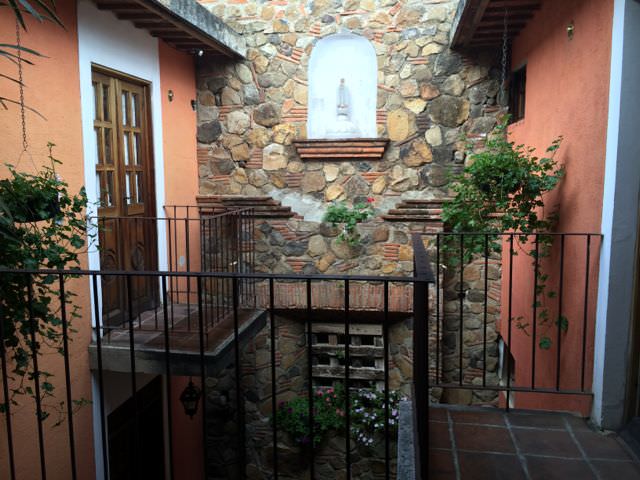 When I'm traveling and I know I have laundry to be done, work to be caught up on and some blogging to crack on with I try to stay somewhere a little but more upmarket than another seedy dorm. And now I'm a self-confessed flash packer, it was time to take advantage of just how cheap Guatemala is for quality hotels.
I had found a gorgeous boutique hotel just 10 minute walk from the city centre called the Hotel Candeleria and it was everything I had wanted from Antigua. It was set in an old Spanish-influence villa complete with central courtyard, a roof top patio with views of the surrounding volcanoes and cracking wifi in the room. These sort of hotels would cost $250 USD in the US, UK, Australia etc, but Guatemalan hotels are insane value, so here it was about $70 (if you're traveling with a buddy, or partner – $35 each, wowzer). 3 nights, $200 or so, breakfast included, deal – now let me at your wifi!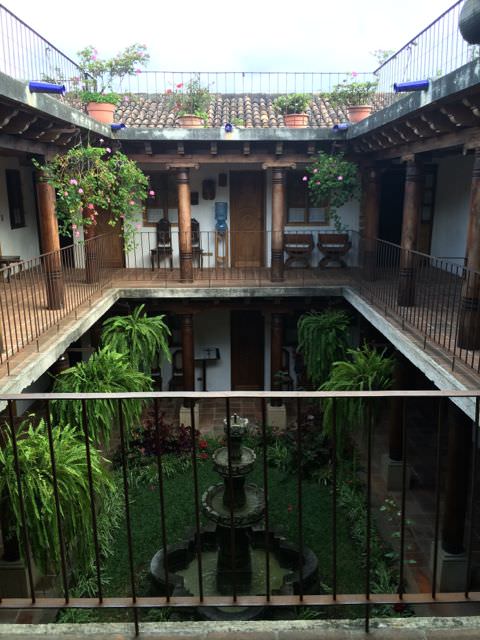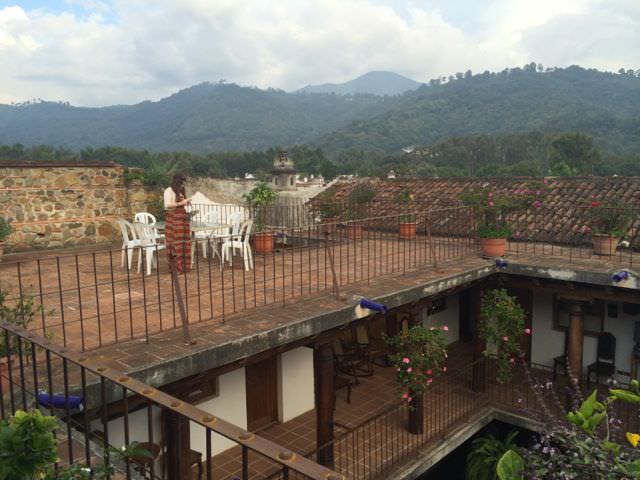 The room was beautiful, everything was decorated perfectly with the vibe of Antigua in mind. A little rustic balcony, wooden shutters instead of windows, huge double bed with lush sheets and with wifi on the rooftop too, I can't think of a better place to get caught up with work while exploring the area.
While I was there I met a really cool group of American 'tourists' who had just spend the last 4 years fundraising to open both a girl's and boy's orphanage. I love meeting people doing inspiring things around the world, it opens my mind to future possibilities so much more than sitting 'home' in Bangkok, Thailand trying to make my millions online. This is why the travel lifestyle is like no other, it's tiring, expensive, stressful and often lonely but you get so much out of it every day.
Anyway, breakfast each day at the Candeleria looking out at their courtyard, coming back and crashing on that lush bed each evening – this is exactly what I needed, so if you're feeling weary from the road, check it out. It's really something special.