Madrid nightlife, its lively streets and the Spanish way of having fun have become known worldwide through the so called movida and Pedro Almodovar's movies.
Nevertheless if you ask a 40 year old madrileño about it, he would try to convince you by all means that Madrid nightlife has got nothing to do with the 80' movida, when you could feel pure energy and enthusiasm.
Sociologists and historians as well as common people will explain you this general tendency to grab life by its horns and try new things that occurred, as reaction to the censorship and authoritarian regime of Franco.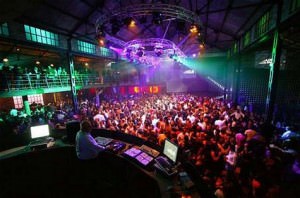 In our opinion that era was just very different not better or worse, more or less exciting.
No doubt today more than ever the Spanish capital has one of the liveliest nightlife scenes in Europe. Luckily even if you are not loaded you can fully enjoy its nightlife by discovering some of its best bars and clubs. Just one warning: even the 21st century movida lasts all night long. You can go back to your Madrid apartments only after the sun comes up.
To start the evening you can try some bars in centric Calle Huertas and its surroundings.
This is one of the most popular areas for party goers, especially among tourists and students. If you prefer a more alterative ambience go to Malasaña neighbourhood: this is where movida was bred.  If you prefer a trendy and more exclusive bar instead then the area known as Torre Europa, not far from Bernabeu Stadium is where you have to look for you favourite bar. I bet it will be either Irish Rover or Moby Dick. After a drink or two resting in apartments in Madrid can wait, because there are still many places to discover.
The entrance fee for the clubs usually are between 10€ and 20€ with 1 drink included  One of the clubs you can't miss is the Joy Eslava in Calle Arenal 11, close to Puerta del Sol, a grand stylishly decorated club and  a former theatre. Depending on the day different kinds of music are played.
If even this club seems too small to you, be sure to launch yourself on one of the Kapital dance floors. (Calle Atocha 125) You won't have time to get bored in this 7 floor club with roof terrace included. By the way if you want to slip into the role of a star there is also a karaoke lounge!
Maybe not so trendy but worth the visit is one of the most reputable Madrid clubs and concert halls, El Sol (Calle Jardines) where some of the 80's mythical Spanish bands like Nacha Pop were born.
Make you choice have fun!