Travelling with a buddy is great. You've got someone to help you plan the adventure. Someone to share the experience with. Someone to watch your back when everything goes wrong. Oh, and someone to look after your backpack when you need the toilet in the airport. Yep, backpacking with a friend is cool. But it isn't all plain sailing. Sometimes you argue. You fall out. You get drunk and forget which dorm bunk is yours. Things go dark.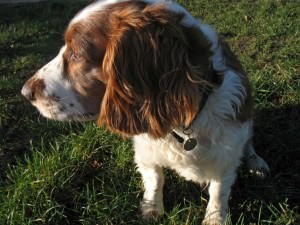 I have personal experience of both the good and the bad. I travelled for five weeks in south-east Asia with a German guy called Axel. We met up at a hostel in Thailand, hit it off, and proceeded to hit the road in buses, tuk-tuks and pretty much any form of transport we could find. We explored temples and villages. Bars and beaches. We had an amazing time. But, honestly, I was glad when we parted ways.
Living with a person every second of the day is exhausting – especially when you're travelling and have the extra pressures of heat, humidity, local language barriers and not knowing what your next meal or bed might look like. When you're tired and hungry, it's easy to snap and snipe at each other. It's not fun. It's actually quite unpleasant. So is there an alternative?
A trusty sidekick
What if you could travel with a mate that basically never got angry at you? What if you could still travel with a buddy, but you never had to worry about them answering back? You'd be up for it, right? Well, that traveller exists. And it's a dog.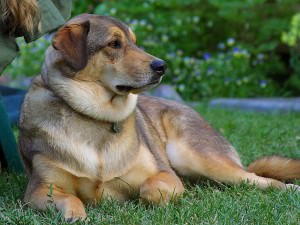 A dog is a man's best friend. And a women's. A dog is sociable, friendly, loyal and never questions your map-reading skills when you're lost in the middle of the night. If you want an interesting halfway house between travelling solo or travelling with a friendly human, take a dog. It's probably best to take your own dog. Don't just steal one.
Now, I'm not going to lie; there are some limitations to travelling with your dog. Airlines generally decline canine customers. And trains aren't that massively keen, either. The best option? Road trip! A staycation-type journey is the best option. If you're from the UK, this will involve travelling around some of Britain's most awes-inspiring places. You'll want to take in history, and nature. But most of all you want somewhere you can let your pet roam. This means national parks, heritage coasts and spacious valleys.
Grooming your companion
No matter where you go and what you do, you always need to be aware of dog health issues, especially if you haven't really ventured out on a trip together before. You need to make sure you have pet supplies to make the journey work. There are a number of areas to cover. Do you have enough food and supplements, including treats? Are you taking enough bedding? (Obviously your dog could just sleep in the bed with you, although this isn't recommended!) Have you packed medicine for both of you in case illness should strike? There are a lot of factors to think about.
Travelling with your dog can be hugely rewarding. Just being out on a windy, open moor or strolling alongside a woodland brook can be peaceful and calming. And yet, not lonely. Having your trusty sidekick bouncing along beside you is sometimes all the company you need. Admittedly it's not very conversational company, but then who said the best conversations are always two-way?
A personal suggestion is to tackle the Scottish Highlands, or perhaps the Lake District in Cumbria. These are epic vistas, with rugged outdoorsy landscapes and tons of character. They are the perfect places for man (or women) and dog to explore nature together; two intrepid souls wandering the world as one. Sharing the journey together. Watching each other's backs.
What could be better than that?