Paris is a huge city where, like all big cities, most tourist activities revolve around visiting museums and monuments. Here are some alternative things to do in the City of Light:
When we think of things to do in Paris we immediately picture the Eiffel Tower, the Louvre or Nôtre Dame. However, there are other things that can be done in the French capital that are more alternative and fun than the usual tourist attractions that the city offers.
One is night rollerblading around the streets of Paris. For nearly 20 years, people have been gathering at the Place Raoul Dautry, in Montparnasse, in the 15th arrondissement at 10pm and have been using this singular way of transport to travel around the streets of Paris. Known as Pari Roller, this is a free and spontaneous activity that brings people together. If you like to rollerblade, this is definitely for you.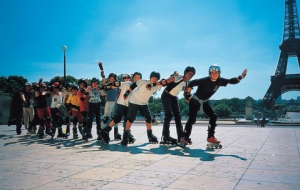 One of the few things that Paris doesn't have is a beach. Actually, no, it does. Paris plages were created over 10 years ago and it's an artificial beach on the shores of the river Seine, between the Pont Neuf and the Pont au Change. Palm trees, deckchairs and sand imported from beaches in Normandy have turned Paris plages into a popular summer time location. Activities such as yoga classes and readings, among many others, also take place there. If it's sunny in Paris and you want to get a tan outside your Paris apartments, this is ideal.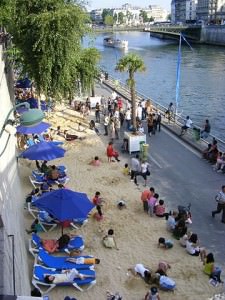 Not far from the Bastille there's the Port de l'Arsenal, where you can go on a canal cruise down Canal Saint-Martin. There are cruises for all needs and tastes, whether you're with your partner, family or friends or in a large group. The cost of the cruises start at 16€ and run during July and August from 9am. The scenery will be just like those painted by the famous French 19th century painters. As picturesque as it gets.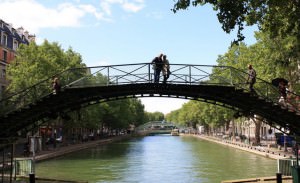 A place that you can not miss either is the famous Bois de Vincennes park in the eastern part of the city. There you can find four lakes, full of fish and ducks that you can feed. You can also go rowing on the lakes by hiring rowing boats at incredibly affordable prices (considering this is Paris!) as well as a small deposit. Also, if you're a fitness fanatic, you can also go jogging or cycling at the park. However, if biology is your thing and, more specifically, birds, there is a bird reserve there where you can enjoy these beautiful animals. It's open from 9.30am till 8pm every day.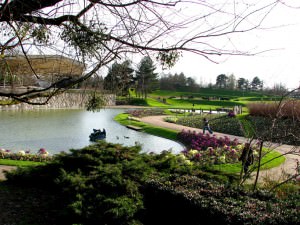 Lastly, another park which will make you feel like you're outside the city is Buttes Chaumont. Built in the 19th century by Napoleon III, it has islands, lakes and plenty of green with a hill that offers an incredible view. It will leave you with your mouth open. It's at Rue Botzaris in the 19th arrondissement. Rent apartments in Paris and enjoy its alternative outdoor activities as well as its amazing museums and monuments.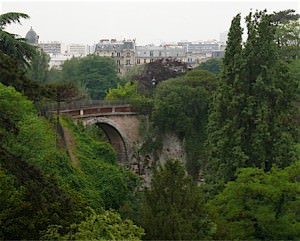 * Aleix Gwilliam  is a 24 year old from Barcelona who looks English but thinks like a Catalan. He enjoys travelling, especially on old Czech trains, and trying to start conversations in Hungarian with people at Pecs station, even though his Hungarian is as good as his Bulgarian, in other words, not very good.  He's a trier.