Until the 19th century, the city of Barcelona was only what today is known as the Old Town. There were various towns just outside Barcelona that, with the creation of the Eixample district, were joined to the new Barcelona. That's why the district of Gràcia is so different to Sarrià, and why Barcelona apartments in Eixample are so different to those in Les Corts. If you've been to Barcelona before and are coming back to enjoy the city and nothing else, here are a few notes on which area of Barcelona adapts best to you.
Streets
If you enjoy walking around narrow streets and old surroundings busy with people you'll probably feel at home at Ciutat Vella, the Old Town. However, if you'd like that minus the crowds, then you should probably head to Gràcia, where the more bohemian people of Barcelona gather. However, if you're a city person and like the busy perpendicular streets and pure city life, then you will definitely like Eixample.
Leisure
Most people who come to Barcelona looking for its cultural landmarks spend most of their time in Eixample, more specifically on Passeig de Gràcia admiring the modernist architecture of Gaudí. However, if they prefer the older history of Roman and Gothic times, Ciutat Vella and the Gothic quarter are their port of call. In any case, if you've been to Barcelona before and seen and done all of that and you just want to relax, the Barceloneta is the beach district where you have the sand and the sea at a stone's throw.
Food
It's no secret that one of Barcelona's main attractions is its gastronomy. In the city you can find all sorts of cuisine, from the local one to the one furthest from the city. If you like seafood, Barceloneta is where you should head due to its closeness to the sea, with so many choices that you'll be overwhelmed. If you fancy trying local cuisine, run away from the touristy centre to Les Corts or Sarrià, where you can find cheap restaurants that aren't corrupted by tourism and serve mostly local food for local clients. For exotic and ethnic cuisine, Gràcia is the place to go, filled with Middle Eastern, African and Latin American restaurants, a great place if you're looking for something different.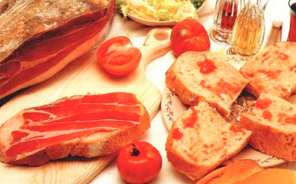 Nightlife
Barcelona's nightlife is one of the best in Europe. It has so many scenes that it will please even those with the most difficult tastes. If you like busy, touristy clubs with people from all over the world, the Olympic Port has various clubs that fit that bill. For more local clubbing, try Poble Sec. If you're not a fan of clubs and like visiting small bars, El Born in the Old Town has just that, as does Gràcia, although El Born has more foreign people and Gràcia has more locals.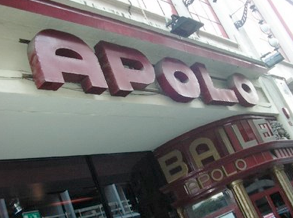 Personality
Sometimes our personality defines the place that we live. If you're a cosmopolitan person who enjoys mixing with people from all over the world, Ciutat Vella (Raval, Gothic and El Born) is where you should spend most of your time. However, if you prefer the laid back life of sipping cold beer in a big sunny square, Gràcia has many of them for you. If you like being well communicated with public transport and having all the services at your doorstep, Eixample has all of that. If quiet life, narrow streets with clothes hanging from the balconies and the smell of the sea in the air is your thing, then look no further than Barceloneta.
No matter what your preferences are, you'll find apartments in Barcelona that suit your tastes, because Barcelona has such a diversity of areas that it pleases all visitors. That's the beauty of it.