Is there anything more appealing than the US road trip? Immortalised in popular culture, more of us than ever are looking to explore the lesser-known parts of America and enjoy the freedom travelling by car can provide.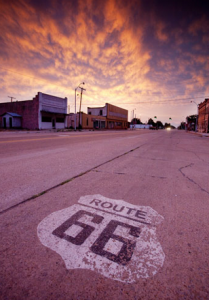 Road trips with the whole family can be an incredibly enjoyable experience. While some may feel concern around travelling with children in the car for such long stretches of time, there is much entertainment to be found for people of all ages on the all-American road trip.
Roadside entertainment
One of the biggest appeals of travelling through America by car is experiencing the world-famous roadside attractions. While the world's largest ball of twine or biggest chair might seem a little silly to some, there are internationally renowned experiences waiting to be discovered at the side of the road.
Biosphere 2 was once the laughing stock of the science world and has now be transformed into a one-of-a-kind experience. For a fee, visitors can explore futuristic buildings, different climates, a self-contained ocean and even a rainforest – all within one three-acre plot.
For something a little more traditional, the Historic Route 66 Town in Arizona is a wonderful spot for those looking for a taste of old Americana. Unchanged over decades, the quiet street features original barbers, motels and shops with plenty of souvenir opportunities.
In car entertainment
Of course, given the massive size of the States, there will be times when there will be little roadside entertainment. No fear, however, as there are many cheap ways to keep yourself and the children entertained for hours on end.
Games such as I Spy are always incredibly interesting in a new environment and can help children learn recognition of things they may otherwise have not come across. Meanwhile, activity e-books can be downloaded with plenty of paper games such as hangman and tic-tac-toe. All you need for those is a pen!
Keeping in budget
One of the benefits of taking a road trip is saving money on otherwise expensive travel costs. However, without a financial plan in place and some limitations, the bill at the end of the vacation can easily add up much to your dismay.
Gas is obviously one of the expenses that must be budgeted for. Making realistic predictions about the amount of money needed for this will ensure you're never caught short, and several credit card suppliers will provide cash-back incentives when filling up your tank.
Another money saving option comes in the form of food. There are numerous old style diners to be enjoyed, and so by choosing to 'eat in' with prepared food for breakfast and lunch can mean that the family can indulge in a delicious dinner at the end of every day.