There seem to be an incredible number of Englishmen in Australia at the moment – soaking up the sunshine, enjoying the sites and watching their national cricket side disappoint them – so far anyway.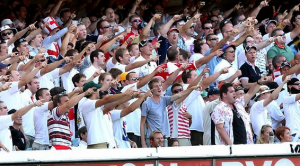 A few pounds or dollars have already been wagered, no doubt, by both sets of fans famed for their love of a bet on cricket now and again – or maybe make that multiple bets!
A punt can liven up the matches and the whole series and cricket betting
Is now a multi-million dollar business in both countries. But you don't need a bet to enjoy the tests and it isn't too late to join the tourists if you're thinking about it. And the great thing about following the cricket is that it takes you on a great tour of this amazing continent down-under at just about the most perfect time of the year to pay a visit. The first test in Brisbane is, of course, now over, so all the English tourists are now setting their sights firmly on the Adelaide Oval, on the south coast.
This is the most temperate weather the tourists will encounter after the heat of Brisbane. And if you've never been to Adelaide then you really are missing a rare treat. The weather averages around 26-27 degrees in December, and the city is beautifully laid out in its famous grid pattern according to its founder's "Light's vision". This is an area famous for its wine, too, and very English in terms of its heritage. Along with Melbourne, the venue for the fourth test, this is a city where the English fans will feel quite at home.
The third test, meanwhile, is in Western Australia's capital, Perth, which is a wonderful city in its own right, of course, then Sydney for the fifth and final test; what more could any tourist looking to avoid the Northern Hemisphere's winter depths ask for?