You don't need any real excuses to visit Melbourne and if you've never made it here – then please correct that at once. Melbourne is surely Australia's most interesting city. It's a place with a very European feel – which feels kind of weird when you're there as you have to keep reminding yourself you're in Aus. This s a city of interesting nooks and crannies where you always seem to discover a new street or square you didn't know existed every time you leave your digs.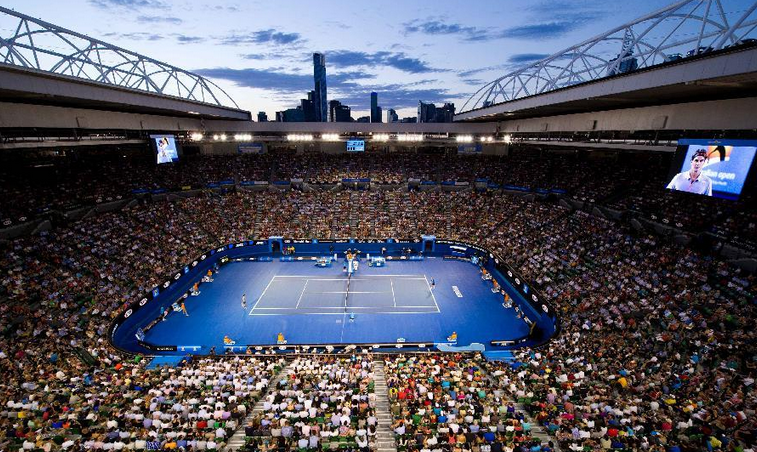 But there's a particularly great reason to visit Melbourne in January and that's the tennis; at least, it's a great reason to be here if you love the sport. That's because Melbourne hosts the Australian Open each year in January; the first Grand Slam event of the calendar year each year. The forthcoming tournament, which will be held from the 13th to the 26th January, looks particularly interesting on the men's side of the draw.
You don't need to be a real tennis aficionado to be aware that Djokovic has been struggling to dominate the sport as much as he was a couple of years ago as Andy Murray has pulled himself up to a similar level. Meanwhile, Rafa Nadal is back, and then some, from his injuries and has been in ridiculously good form this year, winning both the French and US Opens – beating Djokovic in the final at Flushing Meadows.
All this makes for a great tournament in prospect – as does the prospect of a resurgent 32 year-old Roger Federer who recently split with his long-time coach and is clearly determined to get back to the top at the grand of age of 32.
It's also good fun to have a wager on the Aussie Open to make it more interesting for the neutral. Currently, the market with Betfair, the largest gambling exchange in the world, tend to suggest that Djokovic will retain the crown he won in 2013 to add to his three previous Aussie Open wins. He's a 6/4 shot, with Nadal around 2-1, Murray at close to 6-1, followed by Martin del Potro then Federer around 20-1.
Of course with Betfair, if your pick plays better than expected and, therefore, you've made shrewd gamble at the price, you can always lock in some profit by laying all or part of the bet back – thereby having a "bet to nothing" which all adds to the fun.
But whether or not you love tennis, you'll surely love Melbourne and the Aussie summer is the time to be here; any time between November and February is superb in this little European corner of the southern hemisphere.