Spring is always a bonanza of tournaments for the end of winter season sports and the kickoffs of summer sports. SEC and NCAA basketball tournaments are the best of college basketball during March Madness and professional hockey ends their season with the Stanly Cup playoffs. Major League Baseball has started their new season and golf has the Masters 2013 .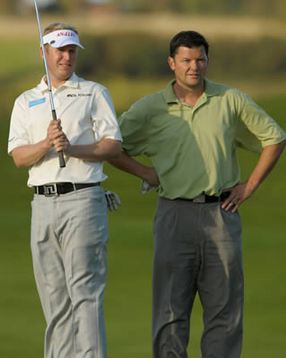 Fans who are lucky enough to get tickets to these different events may need some guidance with what to wear to the games. Some things may seem like simple common sense, especially if you have been to games before. But for some people there may be some restrictions in the dress codes and tips about comfort they might not otherwise know.
Basketball games are often played in arenas that have highly maintained and polished wood plank floors. Some arenas allow premium ticket holders and celebrities to be seated on the floor along the sidelines. It is important to consider if you will be walking across the playing floor, in which case you should not wear shoes that can leave black marks on the floor. Also, street shoes with hard leather soles sometimes pick up stones, gravel or small pieces of metal that can scar the floor. The best shoes to wear to a basketball game are basketball shoes or other white, soft soled shoes that do not leave marks.
Hockey games are played in arenas that have a thick coat of ice that most people do not walk on, unless they are selected to participate in a game or contest held between game periods. No special shoe wear is required of regular spectators. In spite of such a large field of ice, most hockey rinks are not so cold that you need boots and heavy coats. Most people find the temperatures allow removing coats and watching the game in shirtsleeves.
If you have an official jersey of the home team, be sure to wear it to show your home town spirit. Be advised that wearing a team jersey of the opposing team can make you the subject of ridicule and taunts from other fans – some might be good natured, but in some cities that take hockey very seriously it can be threatening. If you choose to wear the opposing team's jersey and your tickets are for seats within the first 6 rows directly behind the home team bench, you might be moved to different seats so that you cannot be seen on TV wearing the wrong jersey.
Golf tournaments are the most challenging for choosing the proper attire. If ever in doubt, it is better to err on the side of too formal than too casual, as inappropriate attire can get you banned from the clubhouse with access to food and rest rooms. Spectators are expected to dress like the players with the exception of golf shoes. You will be walking a lot on uneven surfaces, narrow paved cart trails and rough grass, and in some cases, mud and puddles.
Men must wear shirts with a collar and they must be tucked in, with belted pants. Colors should be neutral, and since heat is often a factor on the golf course, light colors tend to be cooler than dark colors. Pants should be a solid color and a light jacket in case of rain is usually a good idea.