I've got some great news for all those out there that love kite surfing! The ultimate kite surfing prize is being offered up by Explora right now! The good people over at Explora are giving one lucky winner the trip of a life time to Essaouira, it's a place where the people live and breathe water sports.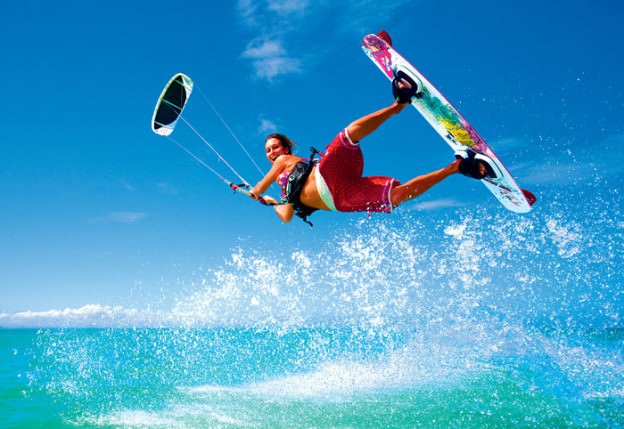 The prize on offer includes seven nights accommodation full board in Essaouira, you'll even get your ride to and from the airport thrown in as well, a free place on the Kite Progression camp and kite rental. For all those water sport lovers out there it really doesn't get much better than this!
The best part about all of this is that you only need to answer one simple question and fill in your contact details, so what are you waiting for? Click here to go straight to the competition page and register now. I've already entered and I really do hope that you do the same. There's only one first prize but coming in second is not too shabby because you will get a kitesurfer's essential hamper and they'll even adda six hour kite course for two with a qualified instructor. If you don't get the top two spots don't worry because third place are allowed to pick any item of clothing from the stylish Hurley range.
Even if you have never been kitesurfing you need to enter this amazing competition. Explora are travel experts and if you're a complete novice you will still be well taken care of, learn the ropes and have a once in a life time fully paid trip to Essaouira.
So stop what you're doing right now, click on the link above and enter the competition. Then get on social media and share it with your friends, they will love you forever if they are one of the lucky people that wins one of these great prizes.