Traveling to a different country? Chances are, your tablet computer won't work quite the same way when you arrive. Your data may disappear or cost extra, your e-books may vanish, and you may not be able to stream your purchased media. Differences between international networks cause serious travel problems, both for leisure and business travelers, but there are a few good ways to stay connected, no matter where you go.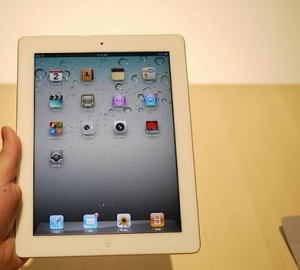 Consider purchasing an international data plan
If you are already using a tablet with a 3G or 4G data plan, rather than a tablet that just uses the wireless network to download data, you will want to consider investing in an international data plan. See if you can get a plan that covers both your smartphone and your tablet; this, after all, will enable you to both receive data on your tablet as well as make calls from your smartphone.
If you had to make the choice, however, enabling data on a smartphone and leaving your tablet wireless-only is the best option; you'll still be able to send and receive SMS messages on your phone, and you can either tether your phone to your tablet for data or use available wireless networks.
Know what you'll lose when you cross international borders
Here's a story from Android Central's Alex Dobie, about what happened to his Android tablet computer after he took it from San Francisco to his home in the UK: "Of the six main parts of Google Play — music, books, apps, movies, TV and magazines — three are unavailable outside of the US." Simply by moving his tablet across the Atlantic, he lost access to streaming music, TV and magazines, even though he was still paying for the same service.
Other tablet users have reported similar experiences. Android users who use Google Books, for example, sometimes find that their books are unavailable when they cross international borders. It is important to understand that just because you purchase a service or pay for media, doesn't mean that media will be available when you travel internationally.
Use proxies if you want, but beware
At this point, a lot of tablet users start looking into tablet proxy or VPN servers — these programs set up a private network that, simply put, masks your tablet's location so it appears as if you are accessing data from another country. If you are going to proceed with this plan, do your research and choose a reputable VPN service.
Consider installing additional Android security software to protect yourself against any VPN hacks or accidental security breaches while you use this network — some VPNs are open source and can easily be breached.
Download any items you can't afford to lose
Need that copy of a research text for your overseas trip? Don't trust that it will remain on your Google Books app; instead, download it directly to your tablet. Same goes for any emails with must-have contact information or itineraries; don't trust that you'll be able to pull up your flight information any time you want it, and make sure all your contact info and reservation numbers are available in a file that you can access even if you are not connected to data or to a wireless network.
Many of us take our tablet's functionality for granted, but the truth is that a good portion of our information is now stored in the cloud — email, books, music, movies, and photos — and that cloud is nearly always specific to the country in which it is located. Traveling with your tablet is a quick way to remind yourself that not all internet services are created equal, and items that are accessible in one location are not always accessible in another. Use these tips to stay connected and keep track of the information you need to have at hand, no matter where you travel.