Everyone's heard of a vacation. It's just the American word for holiday. And most people have heard of a 'staycation'. That's a vacation where you stay at home, or at least don't go abroad. But now the world is getting ready to embrace the 'retrocation' – the concept of travelling somewhere a bit old-fashioned and supposedly uncool instead of exotic and glamorous destinations. It's a rejection of contemporary thinking. It's alternative. It says, 'Don't follow the crowd of backpackers and vacation-takers and their fashionable, hip holidays'. It says be interesting. Be retro.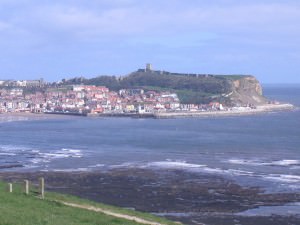 Sound ridiculous? Maybe. But this could genuinely be a new travel trend. And we shouldn't be surprised; the roots of the retrocation have been taking shape for some time. There is a growing interest for old-school in the UK. There's a greater demand, especially among twenty and thirtysomethings, for older clothes, furniture, cars, posters and styles. Partly this is nostalgia, a melancholy yearning for simpler times. Partly it's an appreciation of vintage aesthetics. And partly it's a concentrated effort not get consumed in digital lifestyle, and embrace nearby, physical stuff. But mostly, it's young people embracing the quality of home-grown culture and traditions.
Becoming a retronaut
Being British is cool right now. Being interested in your local community is cool. Local food, local drink, local businesses, local events – all these things are back on the agenda for travel and culturally-inclined trendsetters. This leads us to Yorkshire, and the seaside areas. In recent years, the likes of Scarborough and Whitby were viewed as faded stars of a by-gone era; victims of the rise in international travel. Who would want to holiday in Yorkshire? Who would want to spend their vacation in Scarborough?
But something has happened. These places are making a comeback. The picture postcard images of seaside fun from the 1920s to the 1960s now fit perfectly with the new zeitgeisty love of vintage, old-fashioned things and experiences. Now the coolest thing you can do is look for some Scarborough self-catering apartments or houses, grab your bucket and spade and get yourself to the Yorkshire coast.
So what is there to do in the now-cool retro paradise of Scarborough? Well, the first stop should be hitting the beach. Try South Bay Beach, and get stuck into some seriously old-school amusements. Who needs Xboxes when you've got 2p machines? The vintage arcade experience is a great attraction of retro-destinations; you can spiritually return to a time when gaming was tangible, simple and cheap.
Fill your plate
When it comes to eating there's only one choice in Scarborough: fish and chips. The UK doesn't have too many national dishes, but this is one of them. Actually, it's more of an experience. And you can take your pick from the 50-plus chippies that line the seafront and watch the sun go down with some fried haddock or a battered sausage.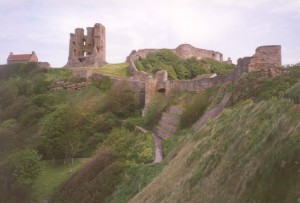 Further afield from the beach, stretch your legs along the Esplanade. This is the path that runs along the South Cliff, and leads you to the spot where the famous postcard photos of Scarborough's South Bay are taken. After taking in the fresh sea air, you can clear your headspace more by wandering through the Rose Garden and Italian gardens nearby.
If thoughtfully ambling is your thing, you could check out Peasholm Park. This is a retro-cool afternoon out, with lakes, woodland, boating, occasional concerts and a permanent Japanese pagoda. Or maybe you could treat your eyeballs to some more awesome views and venture up the headland surrounding Scarborough Castle. The castle is an English Heritage gem, with the amazing vantage point to soak up sightings of, well, everything. As we have already established, heritage and history is now cool, so get your ass up there.
The old seaside hotspots of yesteryear are now fast becoming go-to destinations for a new generation. Maybe your parents spent their honeymoon in Scarborough because they couldn't afford to go abroad. Maybe your grandparents holidayed there because leaving the country was never an option. Why not continue this generational tradition by visiting these types of places now they're cool again? Taking a retrocation will get you a new perspective, a new experience and new-cool points.