"Trains are beautiful. They take people to places they've never been, faster than they could ever go themselves."
― Sam Starbuck, The Dead Isle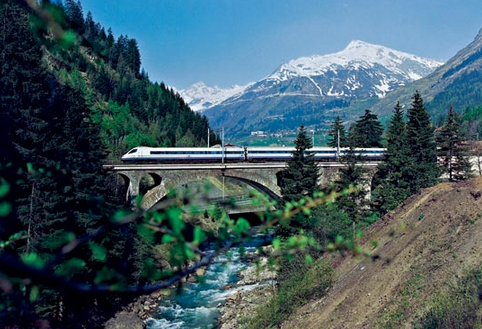 The best way to explore Italy's richly diverse culture and ambiance is through train travel. The chaotic Italian roads in urban areas may prove to be too much to handle for unaccustomed drivers, while airfare between major cities is often very expensive. Trains are a cheaper, safer, and more convenient alternative than buses, rental cars, or planes.
Rail Europe is the primary rail service in the country. Their train network of over 200 stations covers most of the major cities and regions in Italy, plus international connections to neighboring countries such as Austria, France, Hungary, and Spain.
Getting Started: Know Your Destination and Schedule
For those who would like to map out their destinations ahead of time, Treintalia offers plenty of handy information about train routes and schedules along with attractive discounts, yet fast and secure checkout options.
The site has a search function that allows people to look up trips that are nearest to their desired location and schedule. Results can also be narrowed down to the best price. Do take note that Trenitalia has a reservation system for its seats. Upon purchase, the tickets can then be printed directly from the website. You can buy tickets up to three months before your departure date.
Here's a little bit of advice: the abbreviations on the Trenitalia website can be a little confusing especially to those who are not familiar with the names of the train stations in Italy- be sure to check these up on the Web first. For example, MI C.LE is Milan Centrale, GE P.P. is Genova Piazza Principe, ROMA TE is Roma Termini, and so on.  Do take note that there might be multiple stations in a particular city- make sure that you pick the right ones for your trip.
What To Ride
Trenitalia offer two kinds of long distance trains: Intercity and the faster Frecce class. Intercity trains cover the minor regions and areas between the major cities, so the travel time is relatively longer. On the other hand, Frecce (meaning "arrows" in Italian") offer a faster and high end travel experience than Intercity trains.
There are three kinds of Frecce trains that connect Italy's major cities: Frecciarossa ("Red Arrows"), Frecciargento ("Silver Arrows"), Frecciabianca ("White Arrows"). The Frecciarossa and Frecciargento run on high speed lines; they service trips from Turin to Salerno and Rome to Venice respectively. Meanwhile, the Frecciabianca runs from Milan to Venice.
Hands-down, the Intercity trains are far more economical than the Frecce. But the Frecce trains are definitely faster; they also have more cleaner and more comfortable facilities. In the end, it's up to you to decide which train would be perfect for your traveling needs. If you have a flexible schedule and don't mind staying on the train for a few more hours, then Intercity would be your best bet. If you want to get from point A to point B fast, then go for the Frecce trains.