Thinking about holidays in Spain? And what about Costa Brava? Doesn´t it sound great?
This is one of the most popular places in the Iberian Peninsula, but don´t think that you have already discovered all secrets of this zone. Besides, with a self catering Costa Brava you will have a comfortable and relaxing stay. Below, you can see a list of places you shouldn´t miss:
1. The Old Town of Girona
This is a charming part of the city which is situated in the north part of the Costa Brava. It is a perfect place for those who are interested in the history and culture of Catalonia. There are hundreds of streets and squares with a unique atmosphere. This lively city will always hold something to delight you! Enjoy it any time of the year with Costa Brava apartments and come back again and again.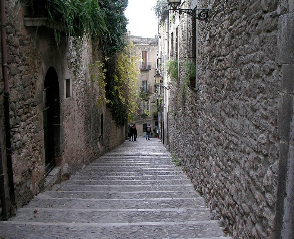 The Old Town of Girona
2. Natural Park Cap de Creus
Do you want to spend your holidays being surrounded by amazing nature? This is the best place ever! In this Natural Park the fabulous geological formations touch an amazing transparency of the Mediterranean Sea. It is located only 2 hours from Barcelona and just 15 min away from France, very close to the rentals in Costa Brava. This is like a geological park with slates, shale and deformed metamorphic formations modeled by the wind. Just pure nature!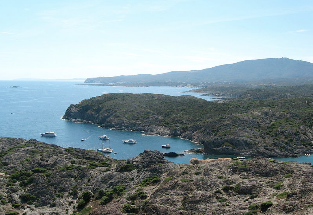 Cap de Creus
3. The Medes Islands
What about diving in Spain? If you are a water sport lover, the Medes Islands are ideal for you!
This is an archipelago of several islets that covers one nautical mile of the sea. They are considered a top Mediterranean dive spot! This sport is extremely popular here and lots of fish at Medes Islands are tame. And even if you are not a fan of diving, you won´t be disappointed. You can try for example kayaking. This sport gives you more direct contact with the nature. The water is totally transparent so you will have an opportunity to discover new fish species. The Medes Islands are a paradise of the Mediterranean Sea and gives you a great variety and beauty.

The Medes Islands
4. Calella
Now, it´s time to move to Calella. That is not so frequented place so if you search tranquility and want to relax, you should come here! Calella is a small, cozy family resort. The most characteristic thing of the village is the lighthouse, built in 1859. Here you can come in summer season and enjoy over 2 km of golden-sand-beach with clean and shallow water. It´s a good place to come with children and stay in Costa Brava apartments.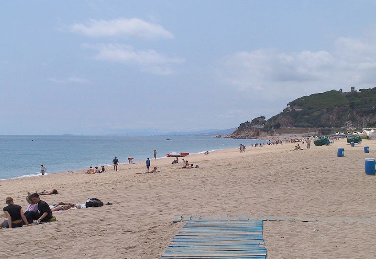 Beach of Callela
As you can see, the Costa Brava has a wide touristic offer. You can sunbath, practice some water sports, disconnect in the natural zone or learn about the history and culture of Catalonia. So just come here and enjoy your holidays!