The politics of the middle-east are fascinating, I've been so eager to come here and find out what's going on for years and finally I made it. I was in Palestine last week and I made a second trip to it today, although with a very different spin.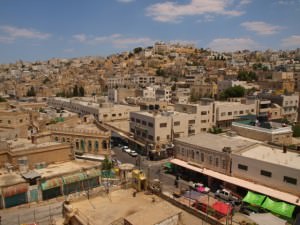 As you guys know I'm staying at the very awesome Abraham's hostel in while im traveling in Jerusalem, Israel, and they run an awesome tour to Hebron, really something special. What the guys at Abraham hostel have tried to organize is a tour which takes you through the Israeli side of Hebron with a Jewish Israeli guide, then you get passed on to an Arabic Palestinian guide to take you through the Palestinian side, in the hope that we'll get two different narratives, and we certainly got that.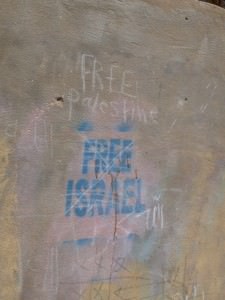 The tour costs around $55 which is pretty pricey, considering the fact that you also have to take public transport to get to Hebron city. That being said, without the tour you'd have no chance of getting two such dramatics sides to one very difficult situation.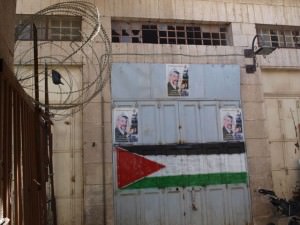 Hebron is another very holy place, both to Jews and Muslims in that it was the home of Abraham which makes it a very contentious place unfortunately. Basically, this area of the Palestinian West Bank is under complete Israeli control, the city of 170, 000 has about 1000 Jews living there in settlements and about 169, 000 Muslims living there. This has caused a lot of tension with the Muslims blaming the Jews for encroaching on their land and vice-versa so there's a permanent heavy police force.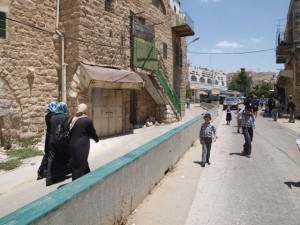 When I arrived in Hebron, our guide (Israeli/American Jew) took us to the Jewish area, when the 'settlers' have lived for decades. We heard a lady speak brilliantly, she told a harrowing story about her father being murdered right were we were sitting and how the guy is free under a recent peace agreement. She was staunchly pro-Israel, anti-Palestine but in a way it was quite refreshing to get someone speaking candidly about it, and no doubt she suffered a great loss. We wandered around the Jewish side for a while longer, check out a synagogue and then it was time for us to be passed over.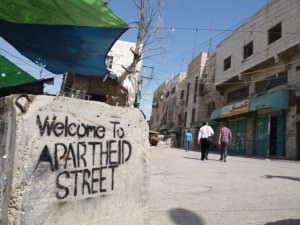 Our Palestinian guide (young, switched on guy about 20) came and picked us up and brought us all to his house for dinner. He was a great guy actually and very open about the situation. He took us to the rooftops of their houses and showed how the Israelis had destroyed their water supply etc, it was quite nerve wracking actually.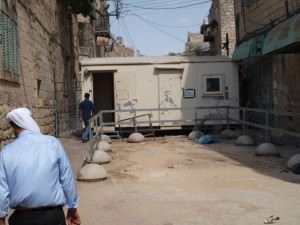 We heard stories about abuse by the soldiers, curfews, people throwing stones an d bottles. I'm well aware the truth behind the situation is probably somewhere between the two stories I hard today, but what an interesting way to run a tour, it was excellent.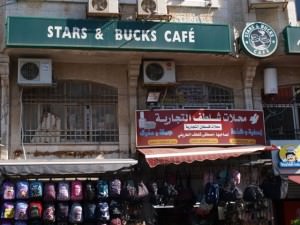 After walking around the old town, we wandered back to his house, had some tea, and we were off back to Jerusalem. I learned a lot today, perhaps somethings I couldn't have done without knowing, but I'm grateful for the opportunity to see Hebron up close. Don't miss it guys, it's integral to understanding the Israeli/Palestinian conflict.