This was written from an amazing hostel, at the foot of a 200 foot karst mountain, on the shore Li Jang river awestruck by the scenery in front of me. Yangshou, you are something special…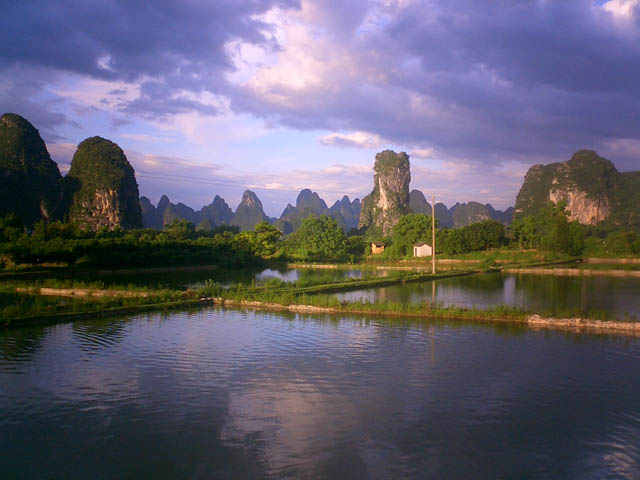 Yangshou is a small town next to Guilin in Guang Xi province in southern China, from Chengdu ( gotta love the  pandas!) it's a 26 hour bus/train ride (300 RMB/$50) to Guilin, then another 90 minute from Guiling to here bus here but it's worth all the effort.
Yangshou is surrounded in tall, rocky karst limestone mountains, the entire region is literally covered in them. I've chosen to spend 2 or 3 days here and it really is something special. Here's a list of the stuff I did, and that I'd recommend:
1)   Water Cave
The first thing I did in Yangshou, the water cave is about 6km from the town centre. You can get a minibus from the bus station or cycle (like I did it, sore ass for days!). Anyway, you pay 100 RMB ($15) to enter the cave which includes an English-speaking tour guide. The entire 'tour' takes about 90 minutes but it's towards the end where the real highlight lies. After checking out the 3 levels of the cave, underground rivers etc, which is all amazing in its own right, you reach the mud bath. Here you strip off and jump in a pool of water about 80 metres underground and cover yourself in the mud from the pool, it's bloody freezing but great fun. Luckily though within a quick 2 minutes step you're in the final attraction – underground hot springs. Awesome!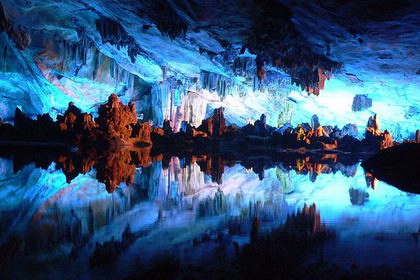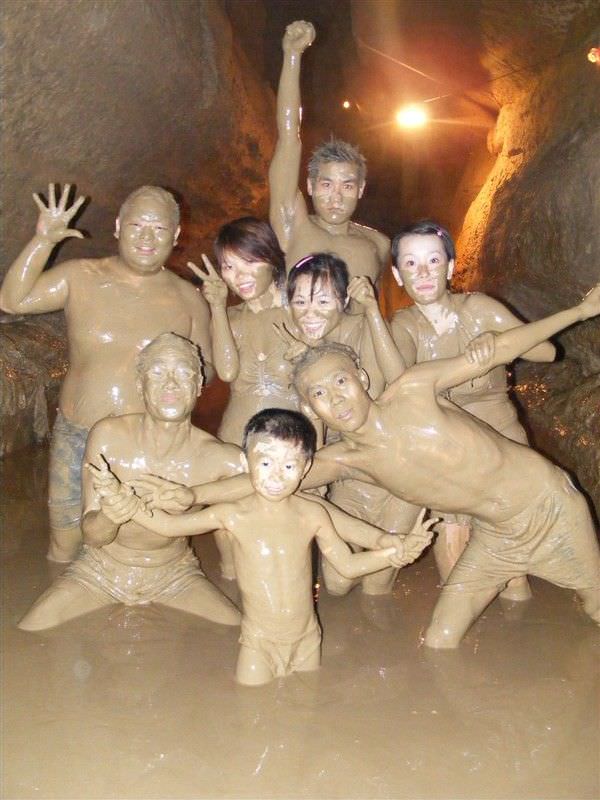 2)   Moon Hill
The iconic image of Yangshou is often Moon Hill, which is basically another beautiful hill but with a huge hole in the middle of it. It's really close to Water Cave so you can hit two birds with one stone on that trip. It costs 15 RMB ($2.50) to enter the park, although you can see it from the road too. About 6km from the town centre.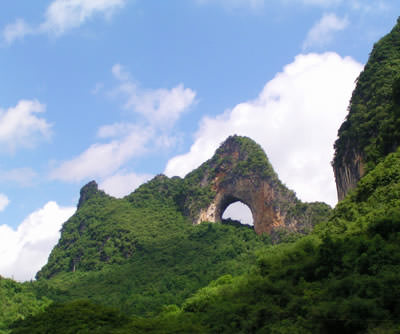 3)   Boat up the Li Jang river to Xingping
The true tourist activity in Yangshou and justifiably so. Xingping is a slower, more relaxed town about 30km from Yangshou, no MacDonalds and KFC here. Lots of people spend a night or two here but if you want to uplack your back and base yourself in Yangshou, you can take a boat from Yangshou to Xingping and a bus back. The trip takes around 4 or 5 hours, you meander through the breathtaking scenery, see the area from the 20 RMB bank note and once you reach Yangdi, you jump on a minibus back to town. It couldn't be simpler. Bookable at your hostel fro 160 RMB ($25)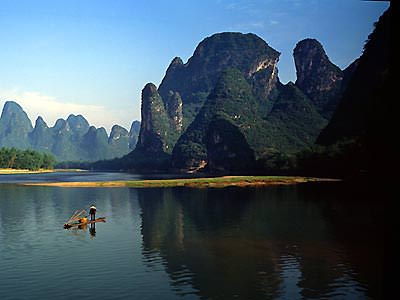 4)   Cycling around the area
Most hostels offer bike rental for around 15 RMB per day ($2.50) and with the landscape calling you from every direction it's a great way to get a feel of the area. You can cycle out to Water Cave, Moon Hill and even all the way to Xingping if you're feeling energetic (I wasn't!). The bikes aren't in great condition though so prepare yourself for a seriously sore bum afterwards, I'm still recovering! You also get a chance to stop off and see some great sites, even if the locals are more concerned with photographing you, not the landscape!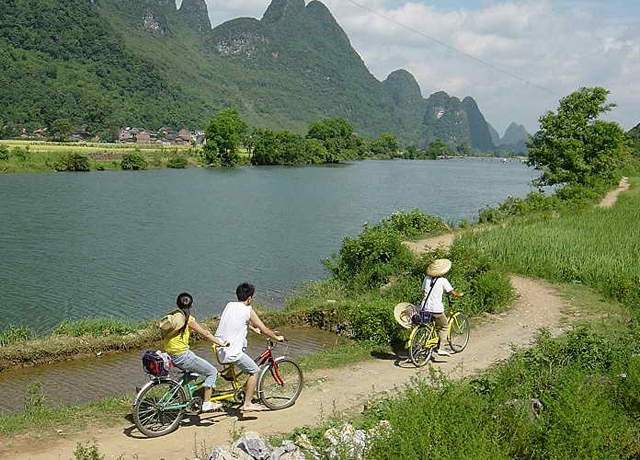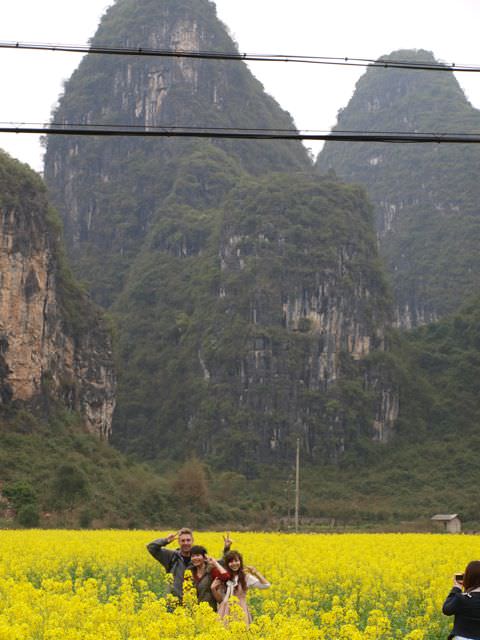 5) Wander down West street
Yangshou's very own little Khao San road, albeit a less seedy, boozey version. West Street is tailor made for tourism, a million and one trinkets for sale
I spent 2 and a half days in the Yangshou/Xingping area and I can honestly say it's one of the most spectacular towns I've ever visited. I'm off to Jangjaijie, the mountains that inspired the landscape of Avatar on a night train. Happy travels!