Are you looking for an alternative way to get away on holiday for you and your family? Or maybe you are just looking to go on a short break away. Have you ever considered caravanning as an option? Maybe you should, and here's why: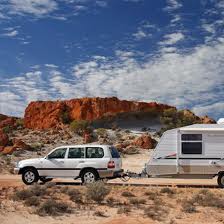 Caravan holidays have gotten a bad rap in the last few decades as being an option for older folk, or retirees. For this reason, many people shy away from the notion of caravanning as a viable alternative to a hotel when holidaying.
However, hiring a caravan is really a great option, whether it is just you, you and your partner, or maybe a whole family. First (and perhaps most importantly), hiring a caravan is really very affordable. This is for more reasons than you may have even considered. You may be surprised how cheap it is to hire a caravan. Also, sometimes, there may be vouchers or deals given with the hire, which allow you access to certain amenities, and thereby saving you money. To get an idea as to just how cheap hiring a caravan is,   Caravan Holidays and Short Break Offers from ParkHolidays.com is a great place to start.
Then, there is the flexibility that comes with hiring a caravan. You are not tied down to one location. If you don't like a place, you can move, at any time that suits you. Many caravan parks are now very good at offering amenities such as, leisure activities, food stores, places to eat etc.
Also, modern caravans are nothing like those small pokey things of the past. Many now come equipped with separate living and sleeping quarters, and are quite spacious. Some liken caravans to a home away from home, for this very reason. This is not often found in hotels, where you will just have a bed in the centre of the room, with an ensuite bathroom being the only other area.
So, what are the advantages? As you can see from above, caravan getaways are affordable, relaxing, flexible and personal. You can truly relax and let go when in your home away from home. Don't like the park you are in? No problem, you can move on! This is something you can not do with a hotel! The advantages are many, and you are sure to find there are more than are even listed here, once you have embarked on your getaway break.