A brilliant holiday doesn't have to cost a bomb. Remember back to the hazy days of childhood holidays? We are pretty sure many of the best moments won't have been the most expensive; being together with family and friends, playing by the sea, that special holiday ice-cream… With all of this considered don't stress if you are working with a tight budget this holiday season. We are here to help with a few tips to help you savour those moments and make sure you have a few pennies left for ice creams!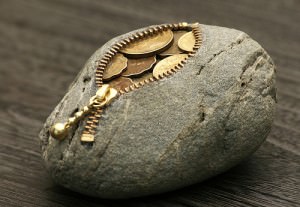 Borrow Travel Guides
Save on the cost of buying travel guides, which can get pretty expensive, by borrowing them from your local library. Libraries often have a brilliant selection or can order them in from other branches if you give them enough notice – usually two weeks. Or, you can bypass travel guides altogether by doing your research online and finding some good local blogs or websites to help you out. Most areas of the UK now have their own websites with a wealth of information about local places to eat and fun spots to visit.
Buy Supermarket Brand Suncream
When it comes to sun protection, no one wants to compromise on quality, but in fact own brand supermarket versions can be as much as £3 cheaper than some of the more boutique brands. There is no evidence that they give better protection, so the supermarket version can be a really smart option, especially for hot holidays where you may get through a few bottles of the stuff. We recommend the pump-spray lotions, as they give a more even distribution of cream, giving you better protection and making a bottle last longer too. Saving on suncream may seem like a small saving but remember it's the little things that add up! Where else could you save on your small essential items?
Check Out Last Minute Cottages
You can save yourself a heap by looking at late availability cottages online and late lettings can be a fun option for holidays. How about saving even more on the cost of accommodation by holidaying with friends and sharing a holiday cottage? This is a great way to get even more for your money and often you can even get a better of house with extras such as a swimming pool or games area to keep everyone entertained.
Go off Peak Season
Although it can be tempting to wait for peak season, with the hope of catching the best weather, consider changing your dates a little to make some helpful savings on costs. Flights, accommodation and car hire will all reflect your choice if you do do this.
Use Local Knowledge
There is nothing more annoying than wasting your hard earned cash on bad eats and tipple so we recommend asking the locals where they go out to eat. This might mean asking for information from your holiday cottage owner when you arrive, or perhaps having a friendly chat with a shopkeeper in town. Either way the locals always know the best spots, so the more people you ask, the better you'll be enjoying yourself come evening!
Follow these useful tips and you are sure to get the best out of your holiday. But remember the best moments on holiday are usually free and it is these that are sure to last a lifetime!