There's nothing worse than heading off on a well earned holiday and ending up getting an illness which leaves you unable to enjoy yourself. The whole idea of a holiday is to relax your mind and body, forget all about any stresses of the office and return home with a new lease of life – that might not be the case if you're not prepared for common travel ailments and how to treat them.
Traveling to new places, eating different foods and long journeys leaves you wide open to any number of ailments, if they're not treated properly then it could end up ruining your holiday. I've put together a list of illnesses that we're all likely to pick up at some point and what you need to do if it happens.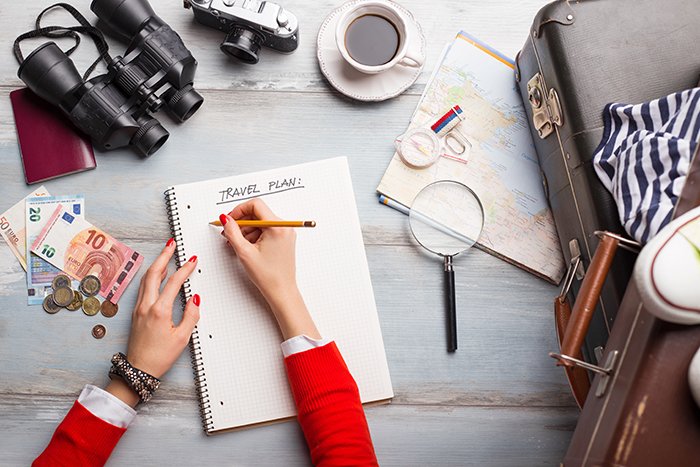 Food Poisoning
This is an illness that doesn't only happen when you travel, you can easily get it at home too. Dodgy food which been contaminated is usually the cause of food poisoning. Whilst this can strike pretty much everywhere there are some simple steps you can take to try and avoid it; eating a good places, recommended restaurants and ones that a frequented by lots of locals. If you see a restaurant that looks unclean and run down it's best to avoid it. If you get sick them drink plenty of water, eat bland food and rest as much as you can.
UTI
Around half of all women experience urinary tract infections, once you had it once you're a more susceptible to it coming back again. This ailment is definitely something that people don't need when they travel but unfortunately the conditions you face on the road increase the risk. The best ways to treat and avoid are not resisting the urge to use the toilet, wear loose clothing and avoid those nasty toilets you find. If you have UTI symptoms a simple way to try and help yourself is to drink plenty of water and cranberry water, though this might not always be possible depending on where you find yourself.
Sore Throat
We've all had one and when you're on a long haul flight you're at more risk to get the dreaded sore throat, that's because of the air being recycled around the cabin. Now, it won't leave you bed ridden but it can certainly lead to having a torrid time because you don't feel fit for purpose. Lots of water is needed, ibuprofen helps with the pain and lozenges will always be soothing.
Do you have any stories of unfortunate illnesses on the road? It would be great to hear about your experiences and how you treated the problem. All you need to do is pop your thoughts in the comment section below, thanks for sharing guys!