If you have travelled around the world even just a little bit, you know that every country, and sometimes even individual cities within a country, has their own particular customs and traditions. As a visitor, you should do your best to respect the local customs, for a number of good reasons. On one hand, the more you blend in with the locals, the less you will stick out and appear to be just another tourist. More importantly, knowing what behaviour is acceptable and acting accordingly is a form of respect to your host country. It's important to maintain friendly relations with the local population: it'll make a trip that much more pleasant and you will walk away knowing something that you did not know before. There are not a lot of complicated rules and regulations when visiting Johannesburg, but a couple of tips will help you feel more comfortable and relaxed.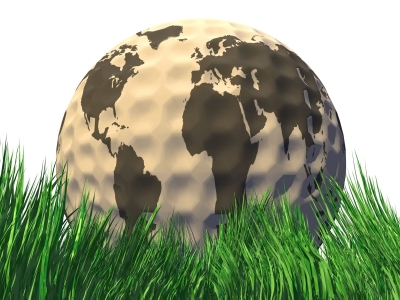 What to Wear
 Even though Johannesburg is the capital South Africa, it reflects the friendly and casual style that characterizes this wonderful country. Therefore, you don't have to feel like you have to dress up every time you go out. However, you should not stray too far in the opposite direction either. If you're going to just go for a casual walk around town, fairly casual clothing is certainly acceptable. A pair of sneakers, perhaps a pair of shorts, a T-shirt and you really could be all set. However, if you are visiting Johannesburg on business, you should definitely not take such a casual approach. South Africans are not quite that casual, and therefore a business suit is highly recommended. After all, you want to look your best when you are dealing with prospective customers or suppliers. They say that clothes make the man (or women) and this is true in any business setting, practically anywhere you go in the world. Also be aware that some of the finer restaurants in town may require you to wear a jacket. You can always call ahead to the restaurant to check exactly what their dress code is, so you do not get caught off-guard.
 Meeting New People
As South Africa is a mix of many different people, from many different cultures and creeds, you will find the general population is quite receptive to visitors. Just as in most Western countries, when you meet someone for the first time, it is perfectly natural and certainly acceptable to shake their hand. However, given some of the tumultuous history that South Africa has been through in the last 30 years, engaging in political discussions with people that you don't really know is not a good idea. Not that you'll get in trouble, mind you, but you might offend someone with an offhand comment with which you meant no harm, but which still might be taken the wrong way.
Traveling in Complete Comfort
Johannesburg is a wonderful place to visit, whether it is for business or pleasure. You will find that the top hotels in Johannesburg are world-class, and you will certainly feel at home. When you go out to a restaurant, if you plan on smoking, you need to check ahead of time, as some restaurants will allow for smoking, while others are absolutely smoke-free. Being prepared in advance is always the best advice.
 Image courtesy of: freedigitalphotos.net njaj